If you plan a trip to southwest England, you have come to the right place; there is much to see and do in Wiltshire and its surrounding areas. You cover many landscapes, from stunning prehistoric monuments to wildlife. There's much to explore in Wiltshire, from historical places to cathedrals and beautiful countryside. 
A brief overview of Wiltshire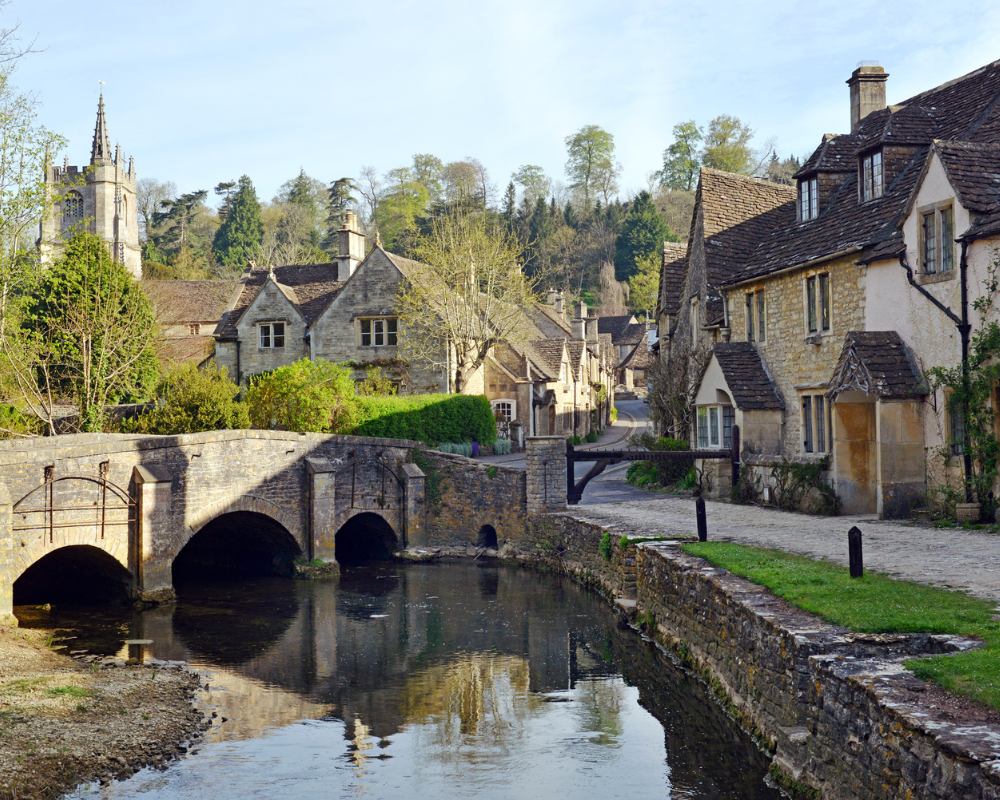 Wiltshire is a landlocked county in South West England that borders Dorset to the southwest, Somerset to the west, Hampshire to the southeast, Gloucestershire to the north, Oxfordshire to the northeast and Berkshire to the east. Wiltshire is famous for its ham, white horses and, above all, its many prehistoric monuments, such as Stone Henge. Trowbridge is the county town of Wiltshire, on the River Biss in the west of the county.
Historical Sites in Wiltshire
Wiltshire is probably most famous for being home to Stonehenge, and much of the county is a designated UNESCO World Heritage Site thanks to its large quantities of Neolithic sites. Wiltshire is mainly a rural county; it once formed part of the Kingdom of Wessex and is home to various country houses and protected landscapes. 
Salisbury Cathedral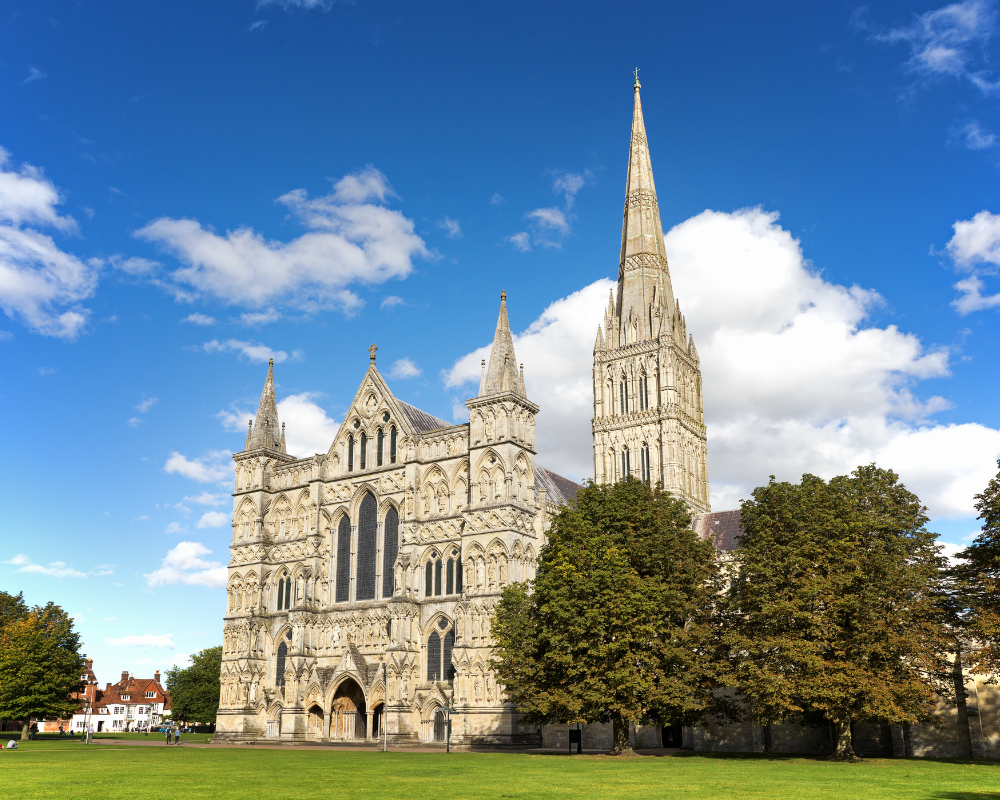 Salisbury SP1 2EJ
Salisbury Cathedral, formally the Cathedral Church of the Blessed Virgin Mary, is an Anglican cathedral in Salisbury. Enjoy the serenity and splendour of this stunning Cathedral, gaze up at Britain's tallest spire, explore Britain's largest Cathedral Close and Cloisters, and see the world's oldest mechanical clock and the best-preserved original 1215 Magna Carta – all in one beautiful place.
Stonehenge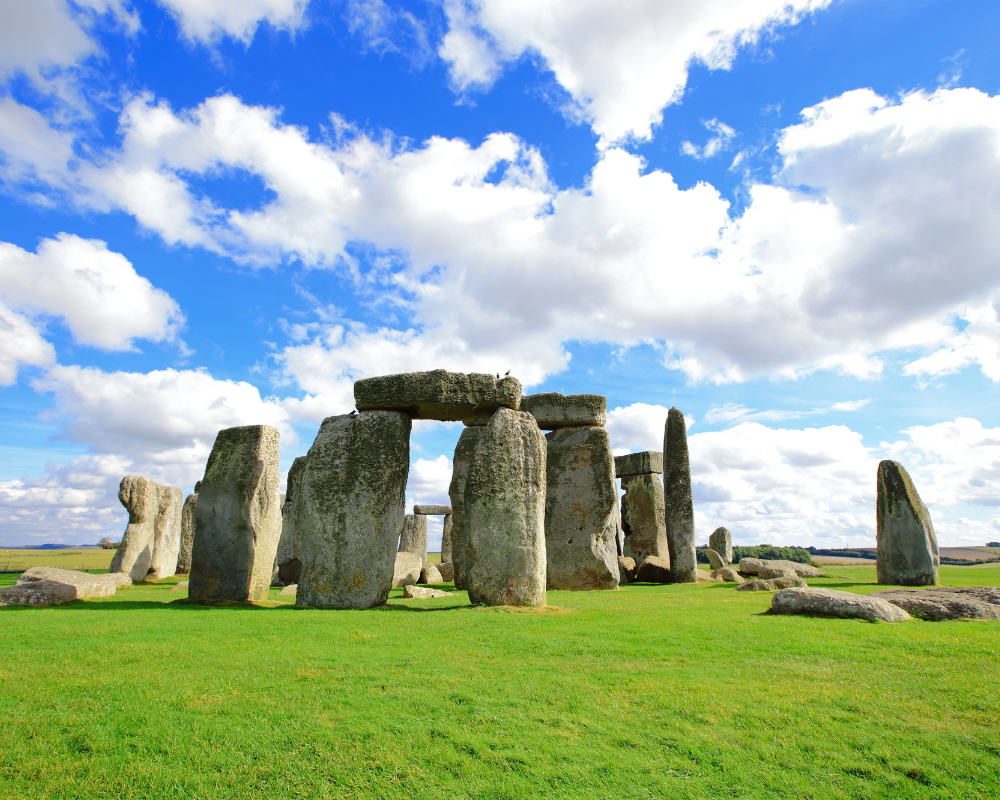 https://www.english-heritage.org.uk/visit/places/stonehenge/
Salisbury SP4 7DE
Uncover the incredible story of Stonehenge, one of the world's most famous places. This must-see monument is a powerful testament to human imagination and creativity, and a visit today offers something for everyone to enjoy. Experience the unforgettable atmosphere of the Stone Circle and follow in the footsteps of the prehistoric people who lived here 4,000 years ago as you walk among the Neolithic houses. Dig deeper into the world-class exhibition, and explore the monuments and mysteries of the broader Stonehenge landscape. 
Wilton House
Wilton, Salisbury SP2 0BJ
Wilton House is an English country house at Wilton near Salisbury, which has been the country seat of the Earls of Pembroke for over 400 years. It was built on the site of the medieval Wilton Abbey. So whether you stroll in the grounds, watch your children let off steam in the adventure playground, or enjoy the art collection in the House, you will see Wilton in its finest condition for many years. 
Stourhead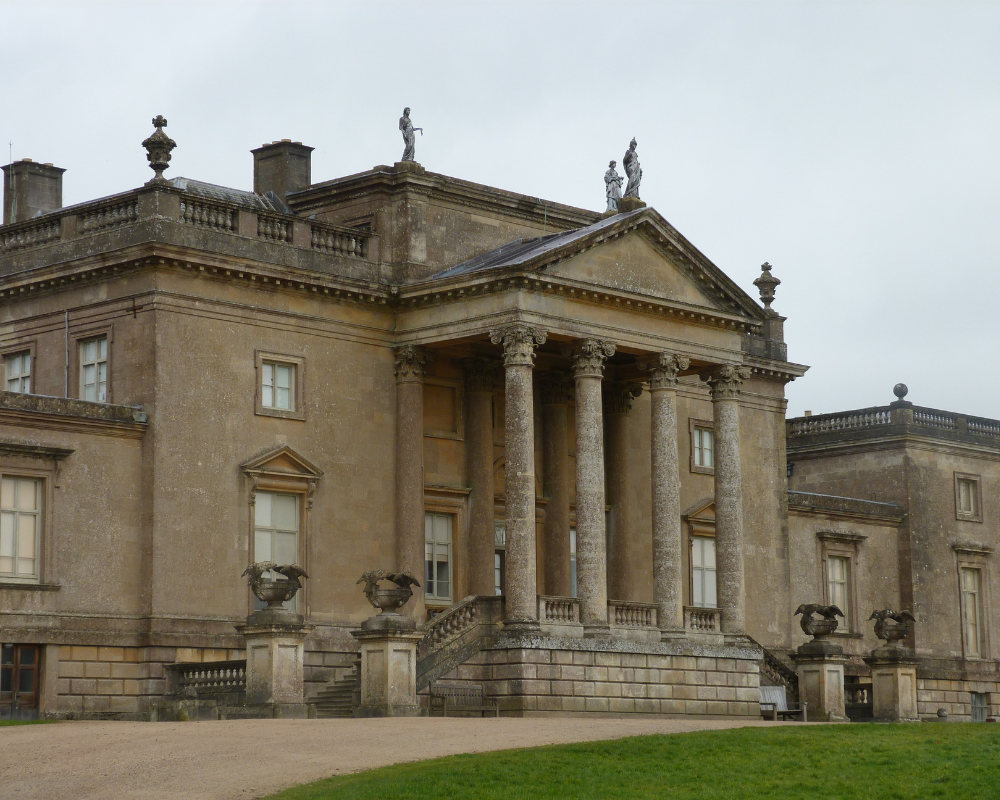 https://www.nationaltrust.org.uk/stourhead
Stourton, Warminster BA12 6QF
Stourhead is a 1,072-hectare estate at the source of the River Stour. When Stourhead first opened in the 1740s, a magazine described it as 'a living work of art'. The world-famous landscape garden has at its centrepiece a magnificent lake reflecting classical temples, mystical grottoes, and rare and exotic trees. It offers a day of fresh air and discovery. 
Imber
http://www.imbervillage.co.uk/
Imber is an uninhabited village within the British Army's training area on Salisbury Plain, Wiltshire. Given nowhere else to go, Imber's villagers were 'liberated' of their homes in 1943, with just 47 days' notice, to make way for American troops to train for the liberation of Europe during World War II. With foresight, the Ministry of Defence, as it is now called, had before the war bought up the farms and even much of the village itself to make Salisbury Plain in Wiltshire the largest military training ground in the United Kingdom.
Avebury Ring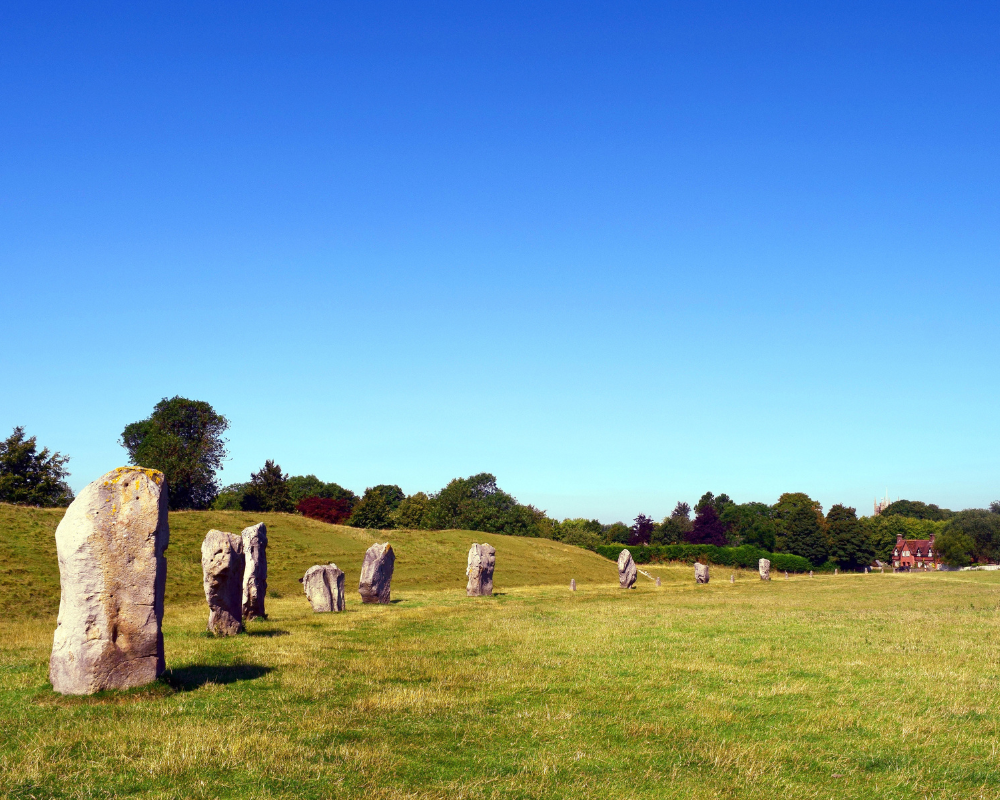 https://www.english-heritage.org.uk/visit/places/avebury/
Avebury, Marlborough SN8 1RF
Avebury is a Neolithic henge monument containing three stone circles around the village of Avebury. Built and much altered during the Neolithic period, roughly between 2850 BC and 2200 BC, the henge survives as a huge circular bank and ditch, encircling an area that includes part of Avebury village. Within the henge is the largest stone circle in Britain – originally of about 100 stones – which encloses two smaller stone circles.
Old Wardour Castle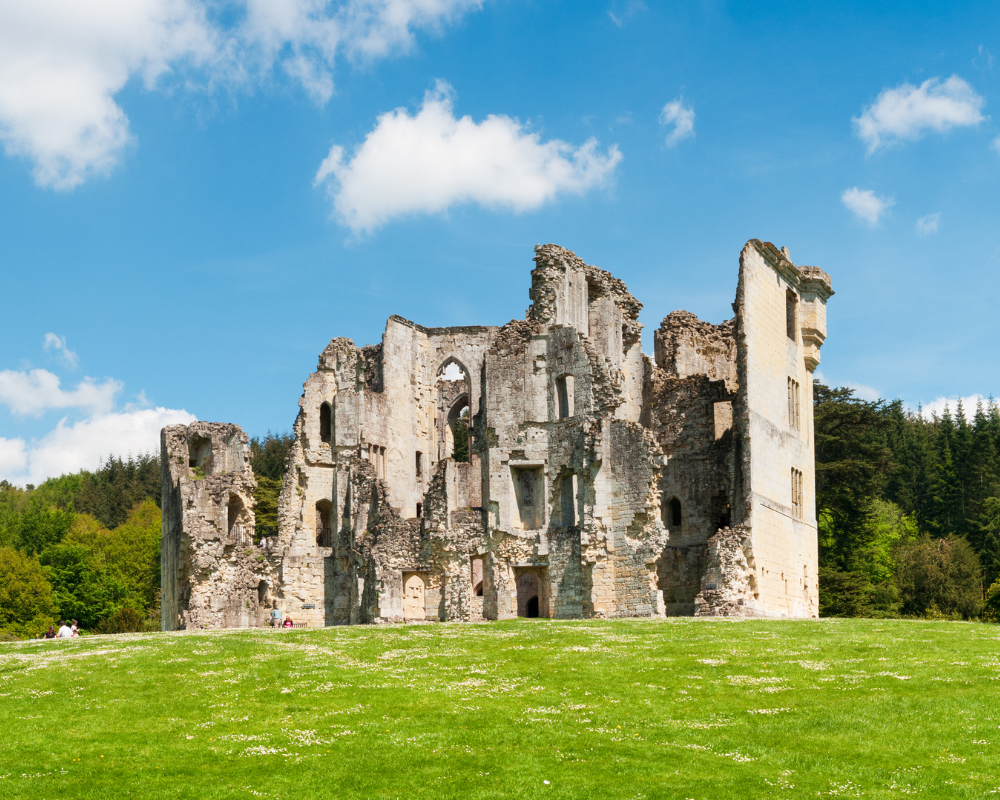 https://www.english-heritage.org.uk/visit/places/old-wardour-castle/
Tisbury, Salisbury SP3 6RR
Wardour Castle is a ruined 14th-century castle at Wardour, on the boundaries of the civil parishes of Tisbury and Donhead St Andrew. Built in the 14th century as a lightly fortified luxury residence for comfortable living and lavish entertainment. Today the castle ruin provides a relaxed, romantic day out for couples, families, and budding historians alike. 
Bradford-on-Avon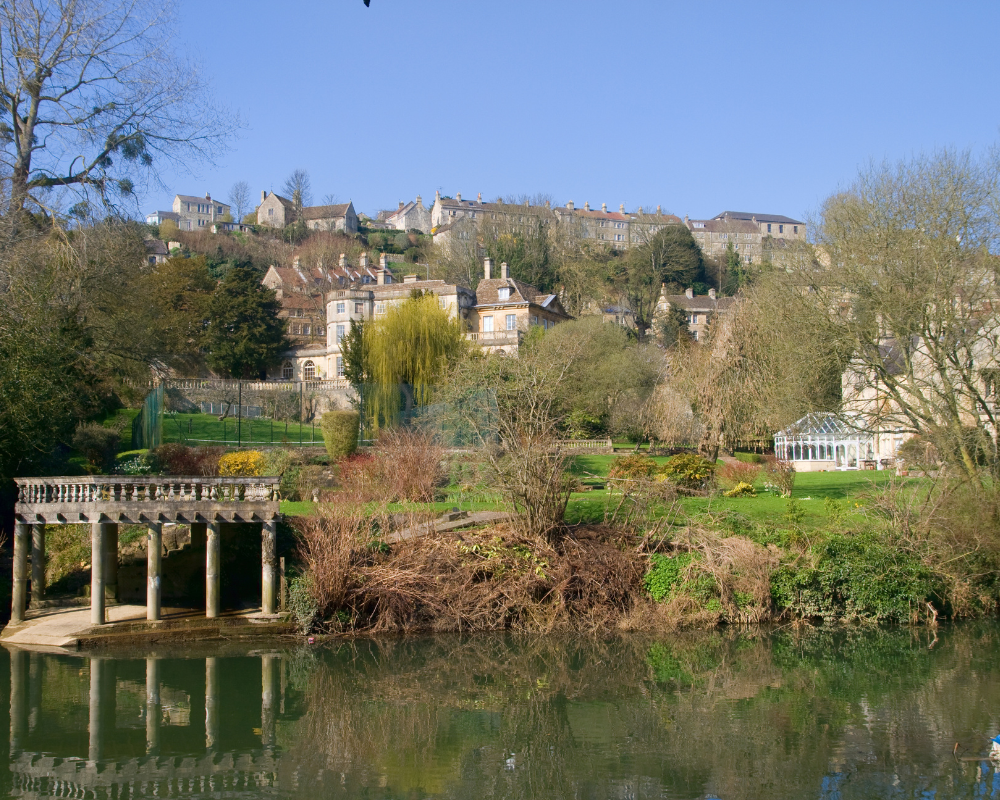 https://www.visitwiltshire.co.uk/towns-and-villages/bradford-on-avon-p476473
One of the most compelling features of Bradford on Avon is its unique position on the edge of the Cotswolds facing the River Avon. The ancient bridge in the centre of the town remains its natural focus, and it retains two of its original 13th-century arches. The historical view from the main bridge incorporates the hill above the town, dotted with the old weavers' cottages and the river bank flanked with the 19th-century former cloth mills.
Woodhenge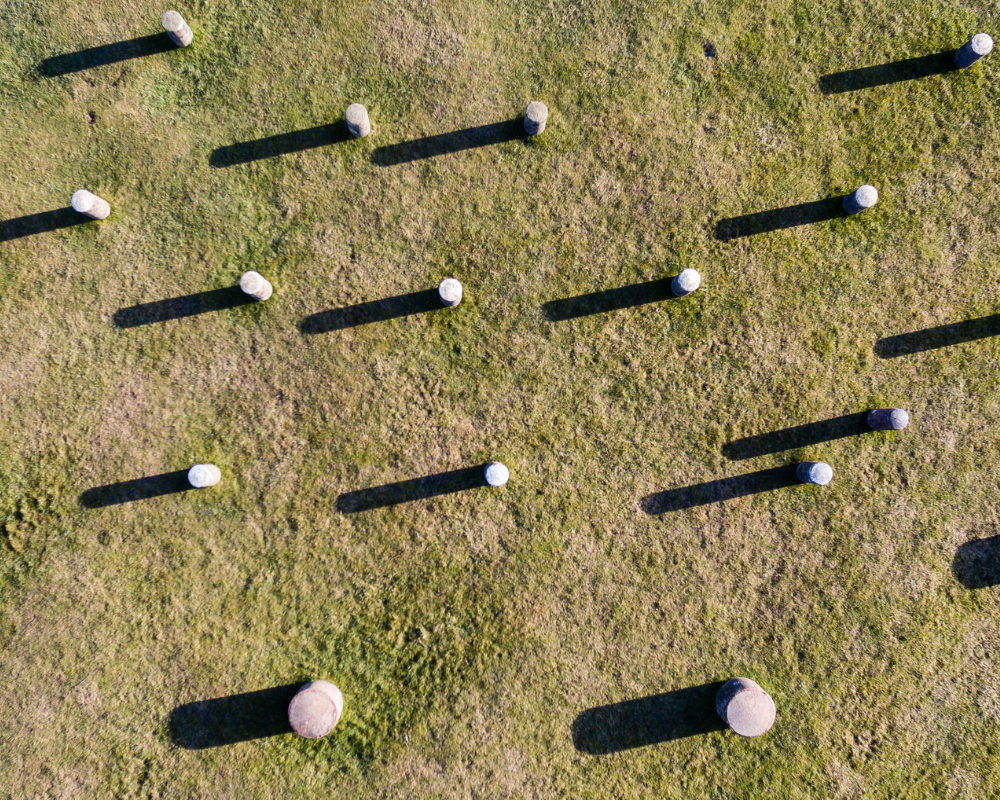 https://www.english-heritage.org.uk/visit/places/woodhenge/
Countess Rd, Salisbury SP4 7AR
Woodhenge is a Neolithic Class II henge and timber circle monument within Wiltshire's Stonehenge World Heritage Site. Probably built about 2500 BC, it was formed of six concentric ovals of standing posts surrounded by a bank and ditch. The site was discovered by aerial photography in 1925 when rings of dark spots were spotted in a wheat crop. Today, concrete markers show the positions of the timber posts. 
Outdoor Activities in Wiltshire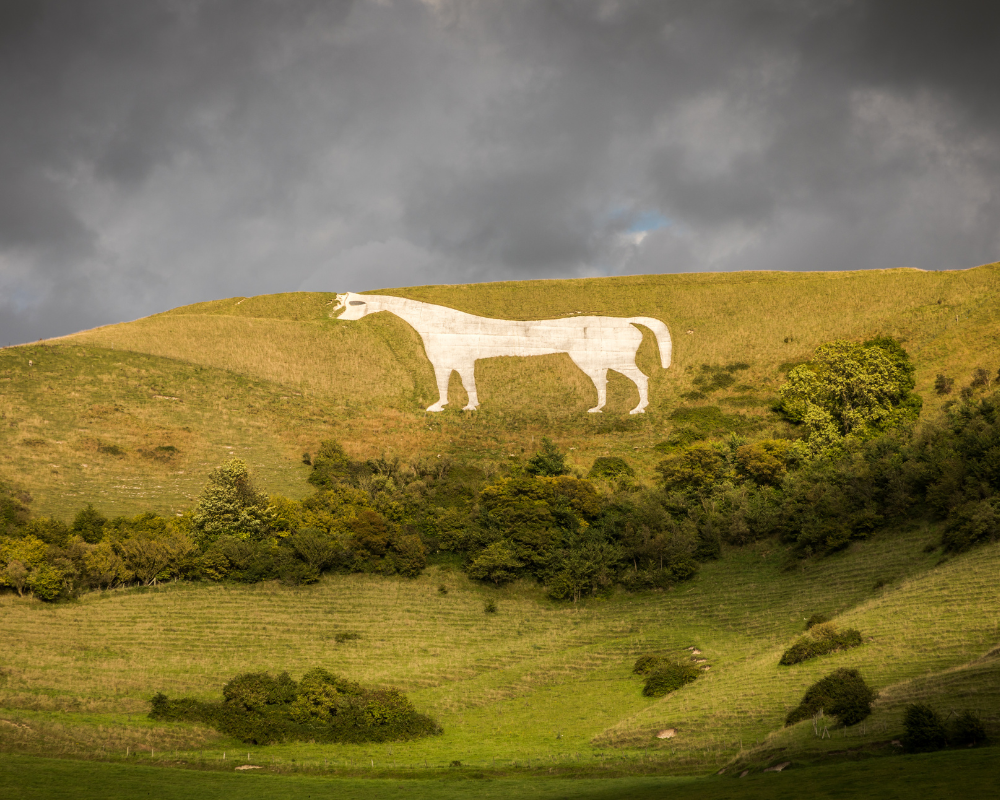 On the 'must see' list alongside the medieval city of Salisbury are Stonehenge and Avebury World Heritage Site, Longleat and the National Trust's gardens at Stourhead. There are numerous attractions to suit everyone's taste in Wiltshire.
Longleat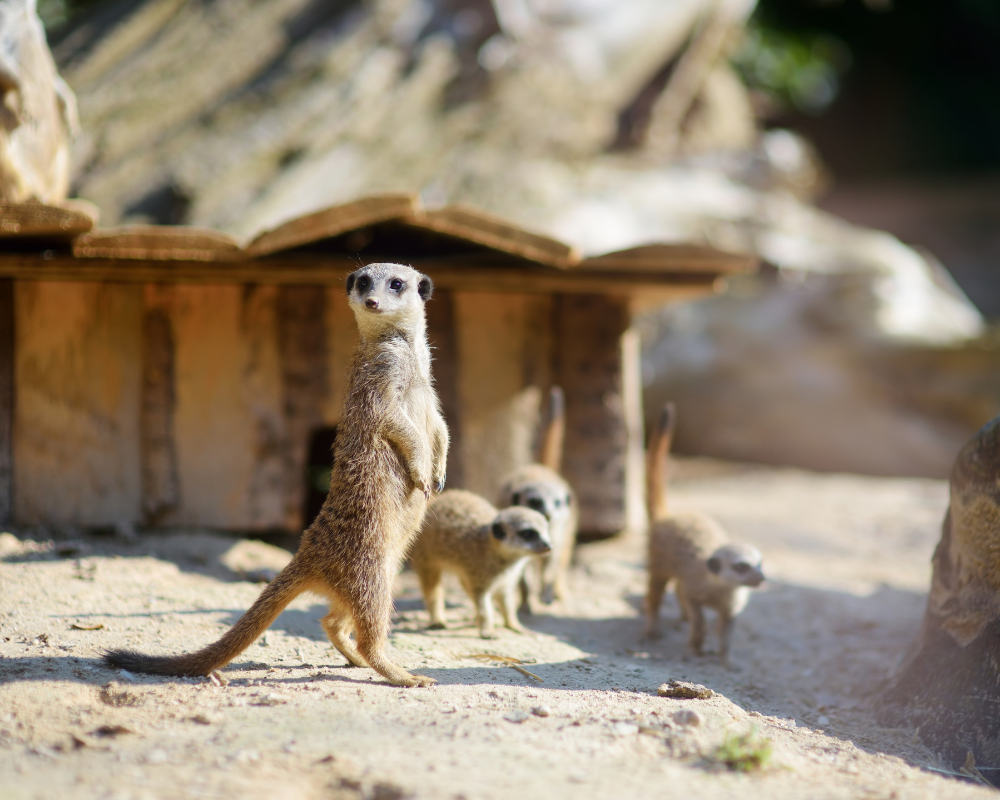 Adventure is yours on a wild day out at Longleat safari park. Be in the company of kings in the Safari Drive-through. Walk with meerkats, meet sea lions, and hop aboard the Longleat Railway to steam past hippos, gorillas and much more. Experience the joy of the Adventure Castle and jump back in time as you explore the historic Longleat House.
Coate Water Country Park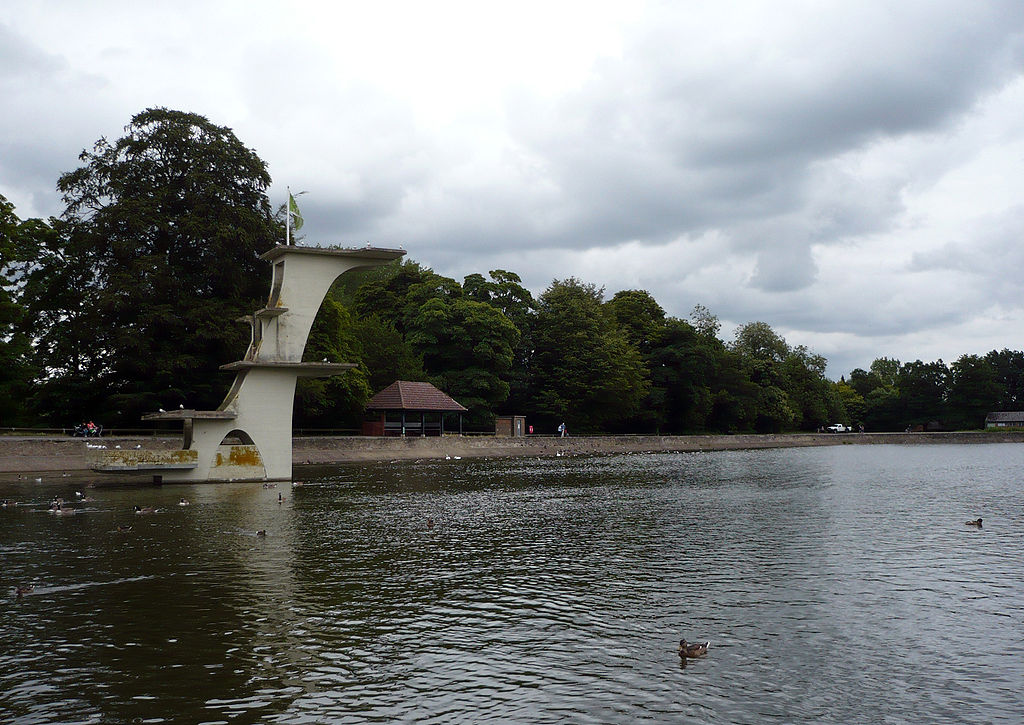 https://www.swindon.gov.uk/info/20077/parks_and_open_spaces/487/coate_water_p ark
Marlborough Rd, Swindon SN3 6AA
Coate Water is a country park situated 5 km southeast of central Swindon. In the wetter areas of the woodland, you will find willow and ash with oak and birch on drier ground. These large mature trees provide an attractive backdrop to the lake and are home to many woodland birds. Deer and foxes can be regularly seen in the wildflower meadows. A large heronry has become established, seen from bird hides. 
The Ridgeway National Trail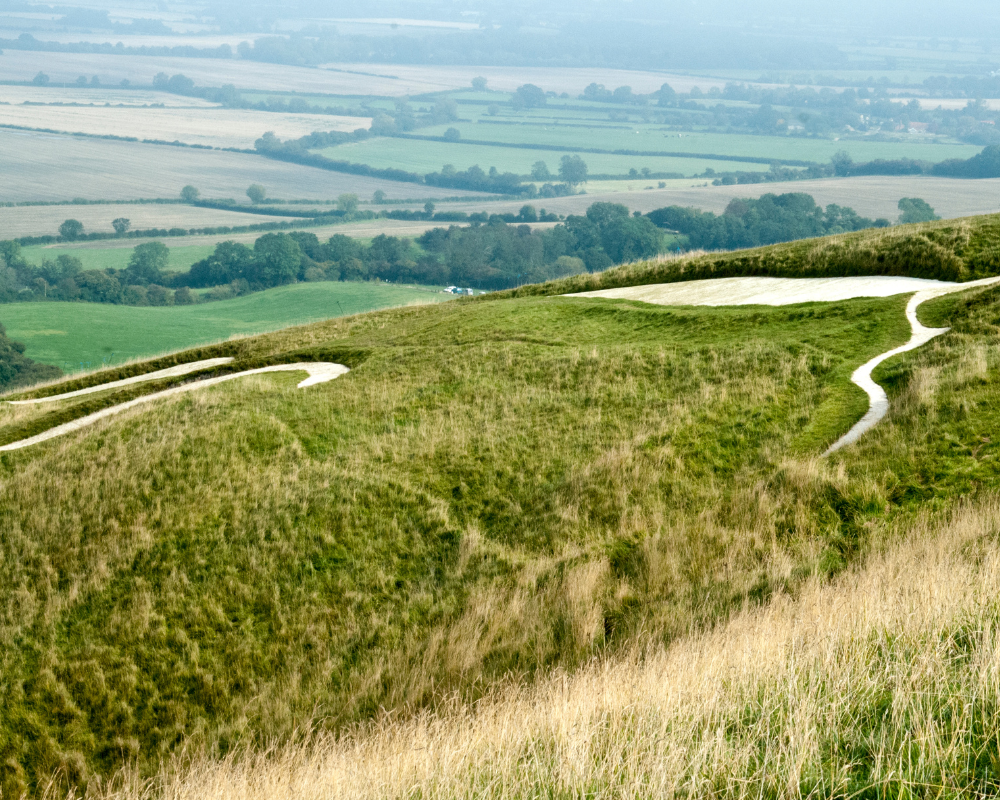 The Ridgeway is a ridgeway or ancient trackway described as Britain's oldest road. The Ridgeway National Trail passes through a remote part of southern central England. From its start in the World Heritage Site of Avebury, it follows a ridge of chalk hills in a northeasterly direction to reach Ivinghoe Beacon northwest of London. The Ridgeway still follows the same route over the high ground that travellers, herdsmen and soldiers have used since prehistoric times. 
Silbury Hill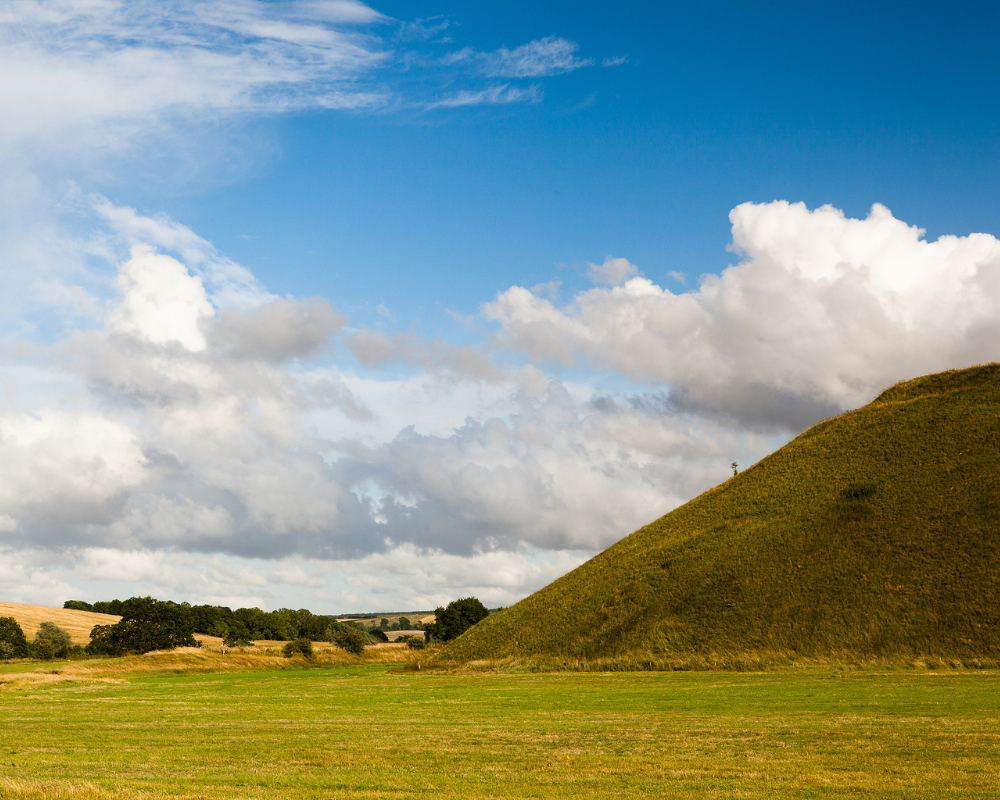 https://www.english-heritage.org.uk/visit/places/silbury-hill/
West Kennet, Marlborough SN8 1QH
Silbury Hill is a prehistoric artificial chalk mound near Avebury. The largest artificial mound in Europe, the mysterious Silbury Hill, compares in height and volume to the roughly contemporary Egyptian pyramids. Probably completed around 2400 BC, it contains no burial. Though important in itself, its purpose and significance remain unknown.
Westonbirt Arboretum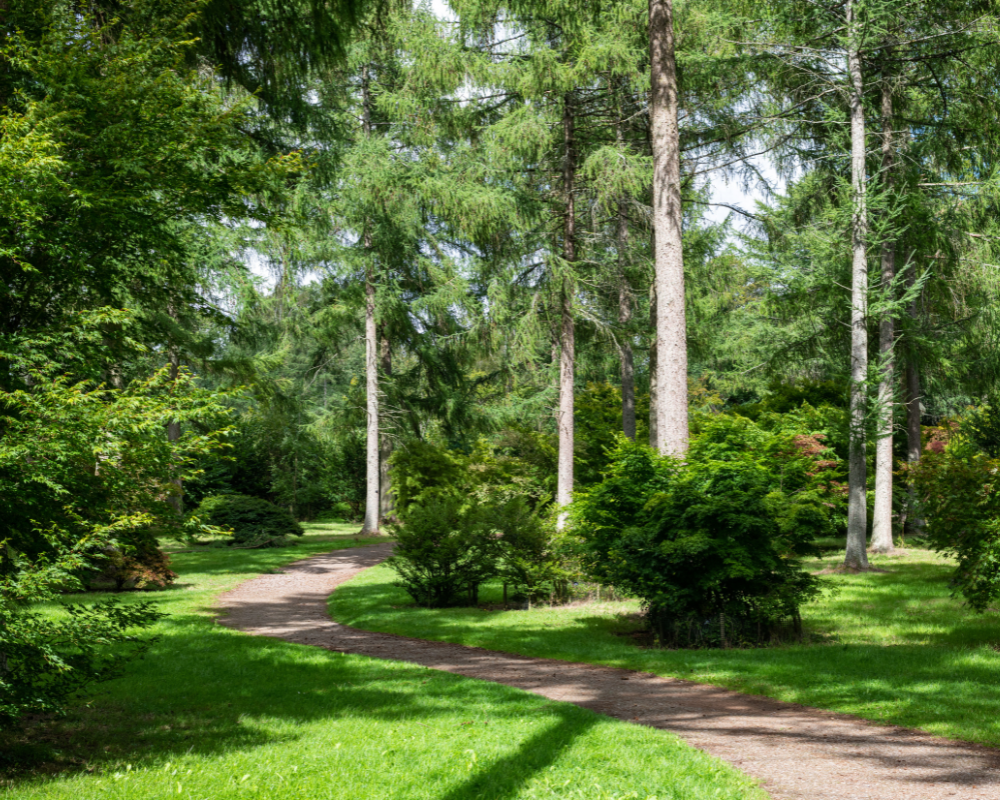 https://www.forestryengland.uk/westonbirt-the-national-arboretum
Westonbirt, Tetbury GL8 8QS
Home to 2,500 different species from the far corners of the globe and five national tree collections, Westonbirt is the perfect place for you to escape, relax or have an adventure! Take a journey into the canopy on the STIHL TreeTop Walkway, stop by the café for a tasty treat or see if you can spot the Gruffalo!
Lacock Abbey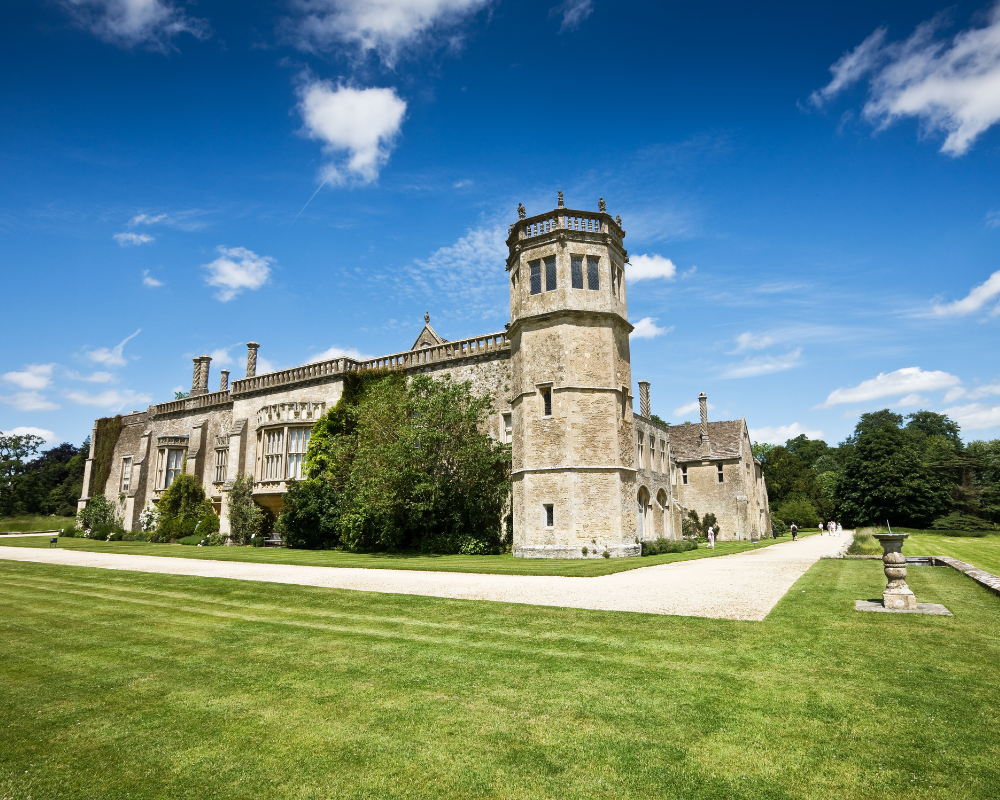 https://www.nationaltrust.org.uk/lacock-abbey-fox-talbot-museum-and-village
Lacock, Chippenham SN15 2LG
The Abbey, located at the heart of the village within its woodland grounds, is a quirky country house of various architectural styles built upon the foundations of a former nunnery. Visitors can experience the atmosphere of the medieval rooms and cloister court, giving a sense of the Abbey's monastic past. 
Crofton Beam Engines
Crofton Pumping Station, Crofton, Marlborough SN8 3DW
A team of dedicated volunteers and staff looks after the whole site. They do that to preserve this landmark from the past so that you and future generations can see how our great, pioneering engineers tackled early developments in motive power and pumping technology. When you visit, you will see why Crofton is regarded as such a gem in the heritage of UK engineering. 
Arts and Culture in Wiltshire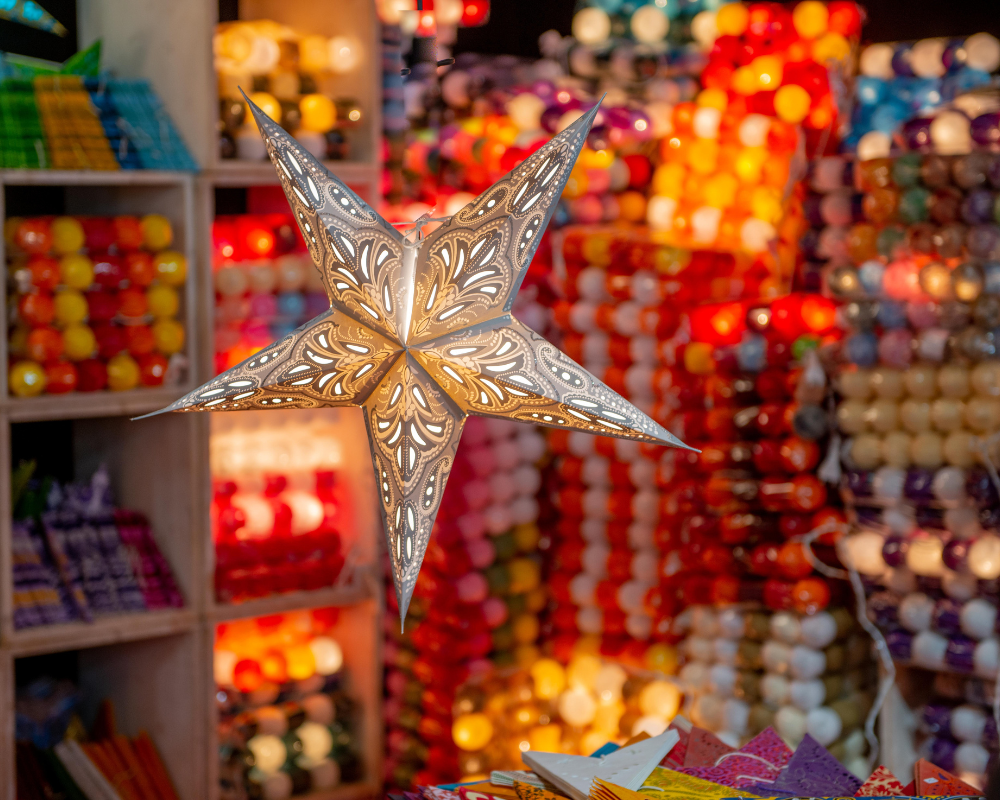 From festivals to theatre and award-winning museums to art galleries, Wiltshire is rich in both arts and culture.
The Wiltshire Music Centre, Bradford on Avon, hosts regular concerts. For two weeks in the summer, the International Street Festival and Carnival come to Devizes.
Fisherton Mill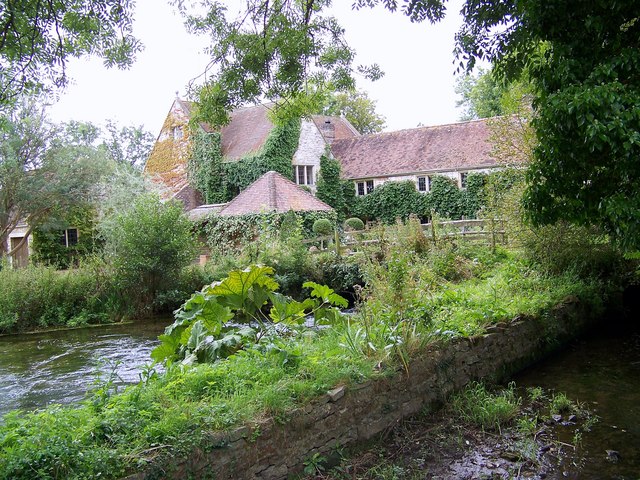 108 Fisherton St, Salisbury SP2 7QY
Fisherton Mill Gallery and Café, the jewel in Salisbury's crown of independent shops, provides an ideal place to escape the crowds. An airy and spacious converted Victorian grain mill, this iconic setting has ample room to browse, shop and eat in a unique atmosphere. At the same time, the sunny outside courtyard offers an al fresco continental ambience.
Salisbury Playhouse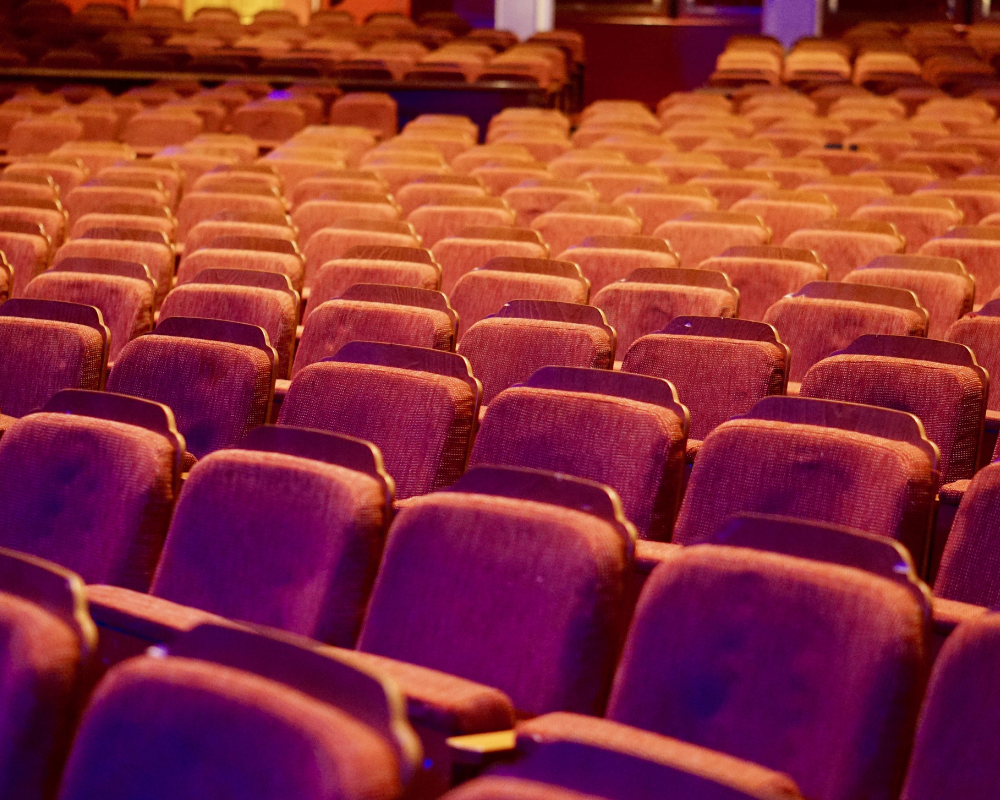 https://www.wiltshirecreative.co.uk/whats-on/main-house/
Malthouse Ln, Salisbury SP2 7RA
Wiltshire Creative is a pan-arts organisation that combines the energy and ambition of Salisbury Arts Centre, Salisbury International Arts Festival and Salisbury Playhouse. It is an ambitious and innovative joint arts offer that secures a bright future for audiences, artists and participants.
Wyvern Theatre
https://swindontheatres.co.uk/Online/default.asp
Theatre Square, Swindon SN1 1QN
The auditorium has 635 seats, and every seat is designed to be no further than 70ft from the stage. The venue offers a mixed programme of concerts, comedy, dance, drama, musical theatre and local amateur productions. The Wyvern Theatre has a vibrant team of 30 staff members and an additional 30 front-of-house members.
Shopping and Dining in Wiltshire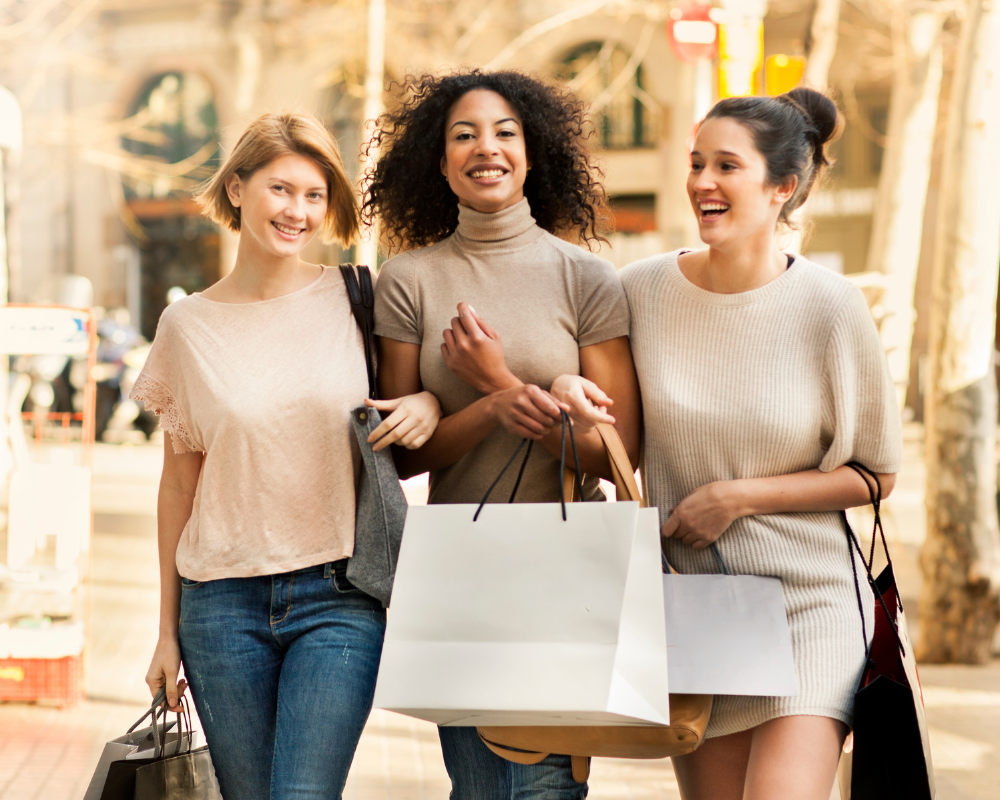 The shopping streets of Salisbury and many historic Wiltshire towns are home to a wealth of independent shops offering exciting things you won't find on the high street.
Marlborough and Bradford on Avon are popular for their stylish, cosmopolitan setting. Many of the Bath stone buildings on Corsham High Street are independent businesses, and the village of Tisbury offers a selection of shops. In Salisbury, you'll find Cross Keys Shopping Centre, the Old George Mall and the Maltings. Head to Swindon for the Brunel Centre and the McArthurGlen Designer Outlet. Trowbridge is home to the Shires Shopping Centre, and Chippenham is home to Borough Parade and Emery Gate. 
Eating out in Wiltshire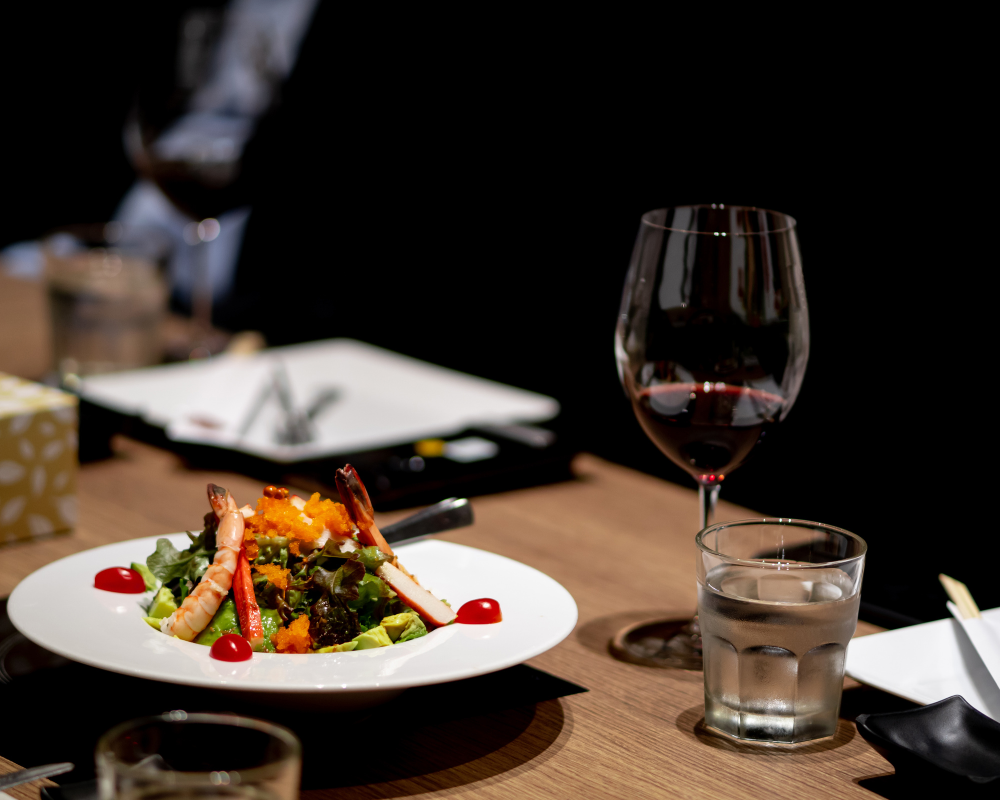 Let us tempt you with gourmet dining with award-winning and fine dining. From real ales through to fresh produce, try one of our many Wiltshire pubs. A great way to meet the locals, you'll find city centre pubs, countryside pubs and family-friendly pubs in Wiltshire.
Ruchi Indian Restaurant
https://www.ruchiswindon.co.uk/swindon/
89 Victoria Rd, Swindon SN1 3BD
Ruchi Swindon offers Indian meals of excellent quality. The key to their success is simply providing quality, consistent food that tastes great every time. They pride themselves on serving their customers delicious genuine dishes. Eat delicious food. Grab a drink. But most of all, relax! 
The Hidden Chef Brasserie
https://www.thehiddenchef.net/
St Georges Works, Trowbridge BA14 8AA
The Hidden Chef Brasserie are all about providing incredible food made from the finest local ingredients. Locally reared meats, the finest vegetables from the region, incredible local cheeses and more, all matched with an exquisitely curated wine list—classic, traditional haute cuisine in a relaxed, informal setting. 
Allium
6-7 Ox Row, Salisbury SP1 1EU
Allium is an independent, family-run restaurant serving the best of modern British cuisine in a relaxed atmosphere in the centre of the beautiful cathedral city of Salisbury. Overlooking the bustling market square, Allium is ideally situated for dining out with friends, business lunches, delicious dinners and celebrating those important moments. 
Kitchen Sisters
https://www.kitchensisters.co.uk/
The Bear Hotel, Marlborough SN0 0XX
Good food made from the very best of locally sourced ingredients. It is as simple as that. Whether beef, chicken, pork, fish or vegetarian/vegan, Kitchen Sisters are obsessed with flavour. They don't just cook burgers. They cook them, taste them, tweak them and taste them again.
The Greyhound
https://www.thegreyhoundbromham.co.uk/index
High St, Bromham, Chippenham SN15 2HA
The Greyhound at Bromham is a multi-award-winning Country pub and restaurant in the centre of the beautiful market village of Bromham. They have a vibrant bar, charming restaurant, beautiful beer garden with covered areas, a cosy dog-friendly snug and an open fire in the Winter. They offer a delicious A La Carte menu, light/smaller-sized lunches, daily specials, pub favourites, and not forgetting fabulous Sunday roasts. 
Conclusion
As you can see, there are plenty of great places to visit in Wiltshire, and you are spoiled for choice. It is a lovely city to visit for a bit of staycation or even a day trip. Do you have any favourite places to visit in Wiltshire?