If you plan a trip to southwest England, you have come to the right place. There is much to see and do in Somerset and its surrounding areas. From stunning beaches, green spaces, woodlands, lakes and more, covering a wide range of landscapes. There's so much to explore in Somerset, from wildflower meadows, waterfalls, ancient wells, unique carvings and underground reservoirs.
A brief overview of Somerset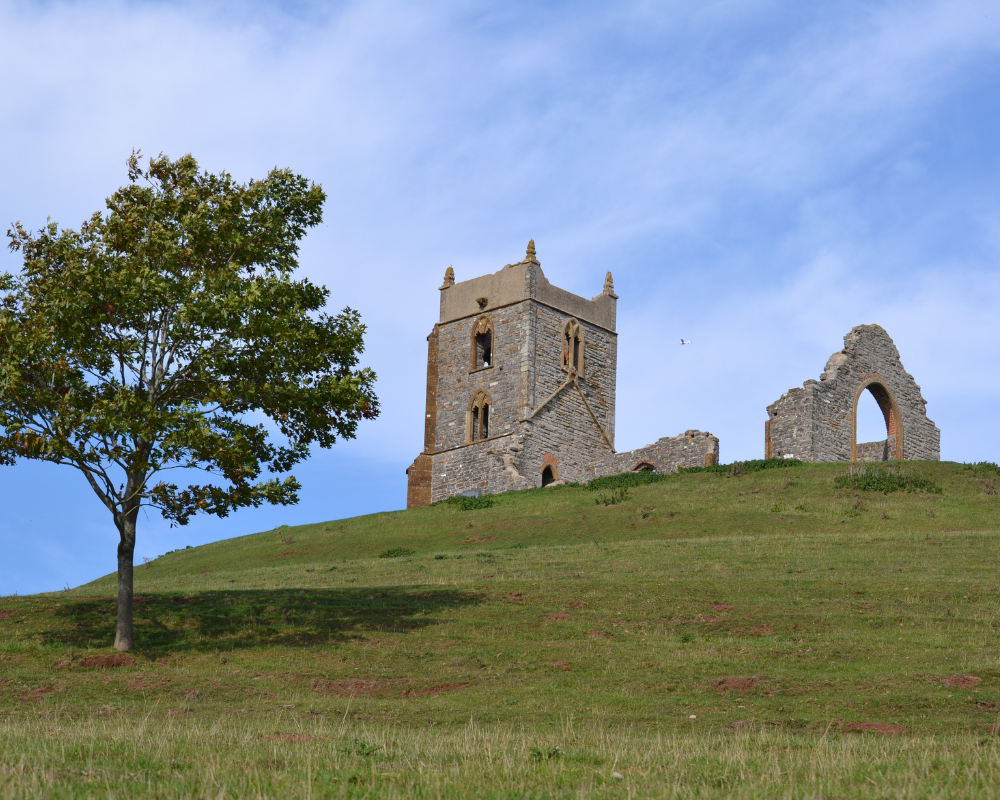 Somerset is a South West England county bordering Gloucestershire and Bristol to the north, Wiltshire to the east, and Dorset and Devon to the southwest. It is bounded north and west by the Severn Estuary and the Bristol Channel, its coastline facing southeastern Wales. Somerset has so much to offer, such as Glastonbury, Cheddar Gorge, Wells Cathedral or Exmoor, which have secrets to explore. Somerset is famous for the Glastonbury Festival, Carnivals, Mulberry handbags and Arthurian legends.
Historical Sites in Somerset
The county of Somerset is home to the World Heritage Site of Bath with its famous Roman baths and pump rooms. Somerset is also home to the cathedral city of Wells and Glastonbury, famous for the Glastonbury Tor and, of course, the music festival! In the northwest of the county, you will find historic Dunster, a picturesque town just two miles from the coast and the seaside resort of Minehead. Dunster boasts a stunning castle, unique Yarn Market, thatched cottages, inns and cafes, and is set right on the edge of Exmoor.
Glastonbury Tor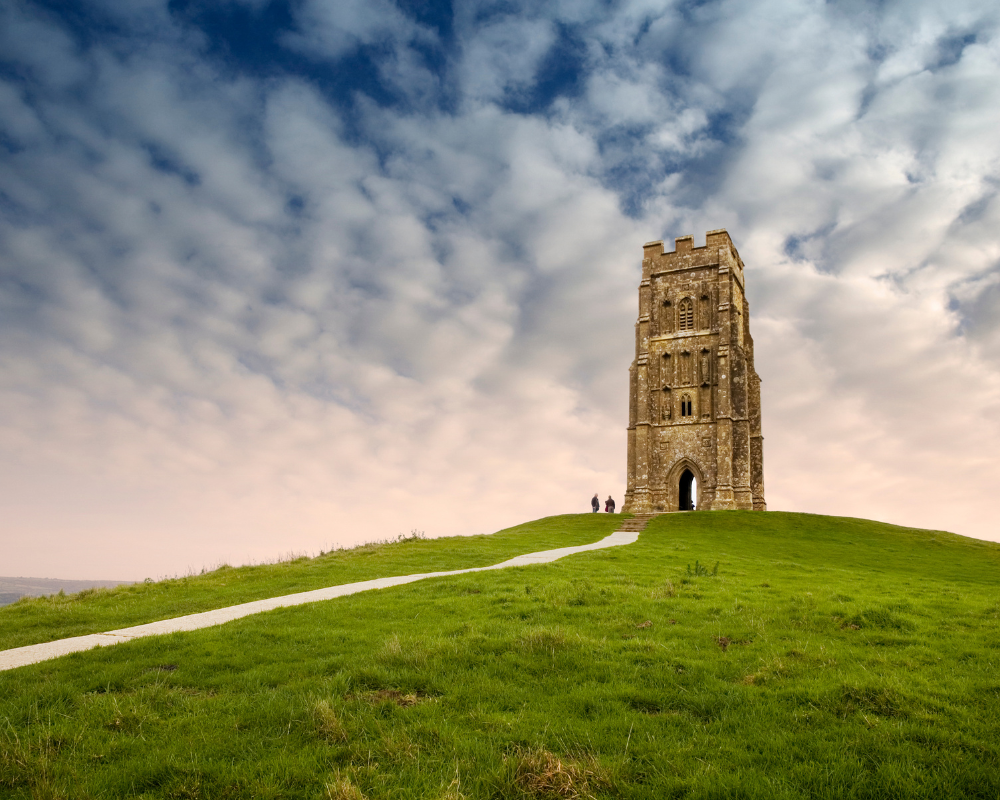 https://www.nationaltrust.org.uk/glastonbury-tor
Glastonbury Tor is a hill near Glastonbury, topped by the roofless St Michael's Tower, a Grade I listed building. This iconic landmark offers magnificent views of the Somerset Levels, Dorset, Wiltshire and Wales. Steeped in history and legend, excavations at the top of the Tor have revealed the plans of two superimposed churches of St Michael, of which only a 15th-century tower remains. Glastonbury Tor also has a gruesome past. Abbot Richard Whiting was executed here in 1549 on the orders of Thomas Cromwell, the first Earl of Essex.
Cheddar Gorge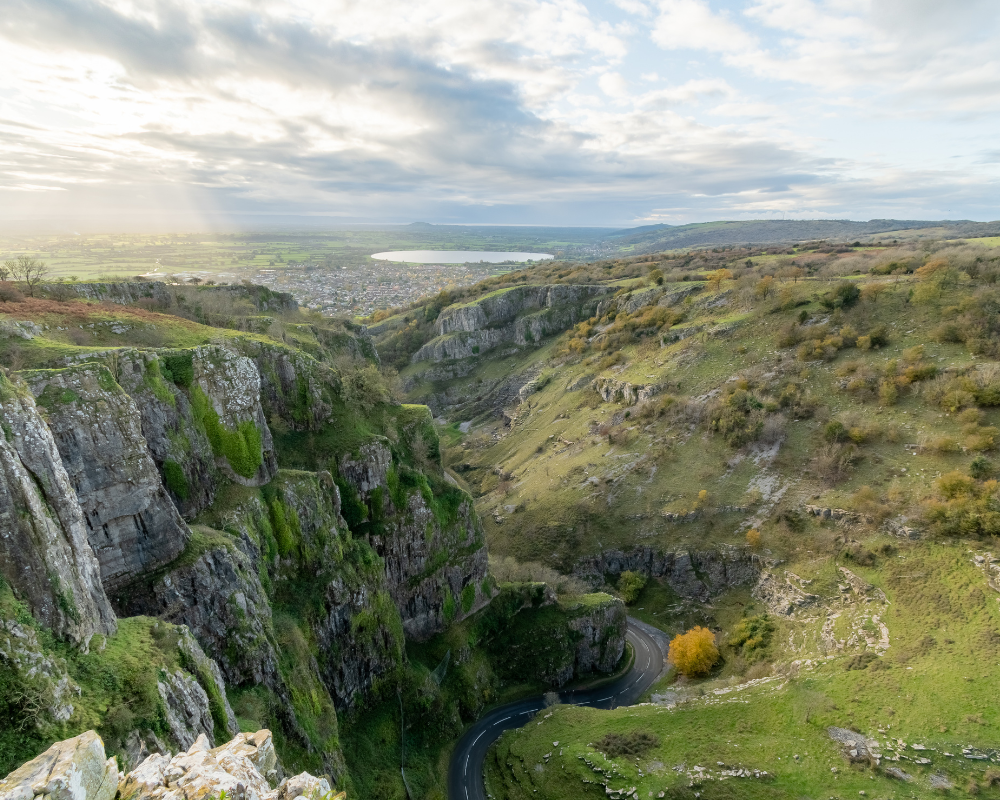 https://www.cheddargorge.co.uk/
Cheddar Gorge is a limestone gorge in the Mendip Hills near the village of Cheddar, Somerset. It is not only one of Britain's most spectacular natural landmarks but also an Area of Outstanding Natural Beauty and a Site of Special Scientific Interest.
The Gorge boasts cliffs, extraordinary subterranean stalactite show caves, and many fascinating secrets about our prehistoric ancestors. It is also an international centre for caving and rock climbing.
Cadbury Castle
Cadbury Castle is a Bronze and Iron Age hillfort in the civil parish of South Cadbury. The castle has been associated with King Arthur and Camelot since at least the 1500s when John Leland wrote about it in his account of Ancient British History. Today, as you walk the earthen ramparts, the sigh of a cool northern wind eloquently speaks of the history this hill has seen and the many souls who once lived here.
Roman Baths – Bath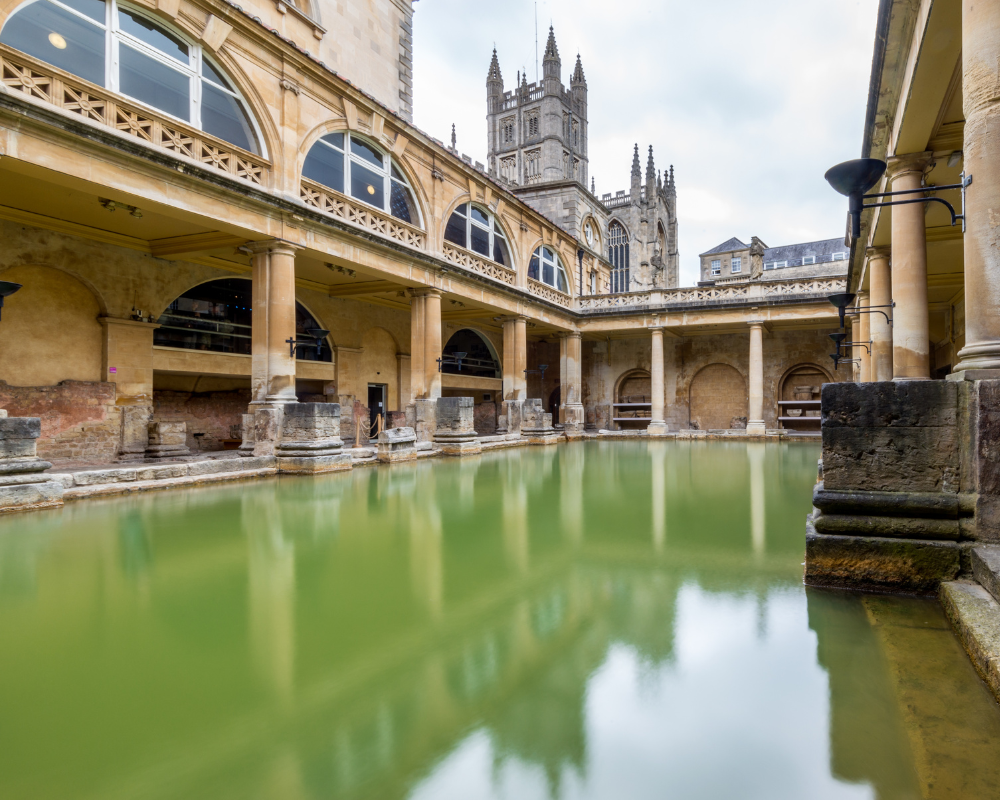 The Roman Baths are a thermae in the city of Bath, Somerset. Once the site of one of the great religious spas of the ancient world, the people of Roman Britain came to the site to worship the goddess Sulis Minerva and bathe in the waters of the natural thermal springs, which still flow with hot water today. Today visitors can explore the Roman Baths complex, walk on the original Roman pavements and see the ruins of
the Temple of Sulis Minerva. The museum collection, located next to the bathing complex, includes a gilt bronze head of the Goddess Sulis Minerva and other Roman artefacts.
Wells Cathedral
Wells Cathedral is an Anglican cathedral in Wells, Somerset. It is set in the medieval heart of England's smallest city and is the earliest English Cathedral to be built in the Gothic style. From its iconic West Front, featuring 300 medieval carvings, to the ingenious fourteenth-century Scissor Arches, the Cathedral never fails to inspire.
Dunster Castle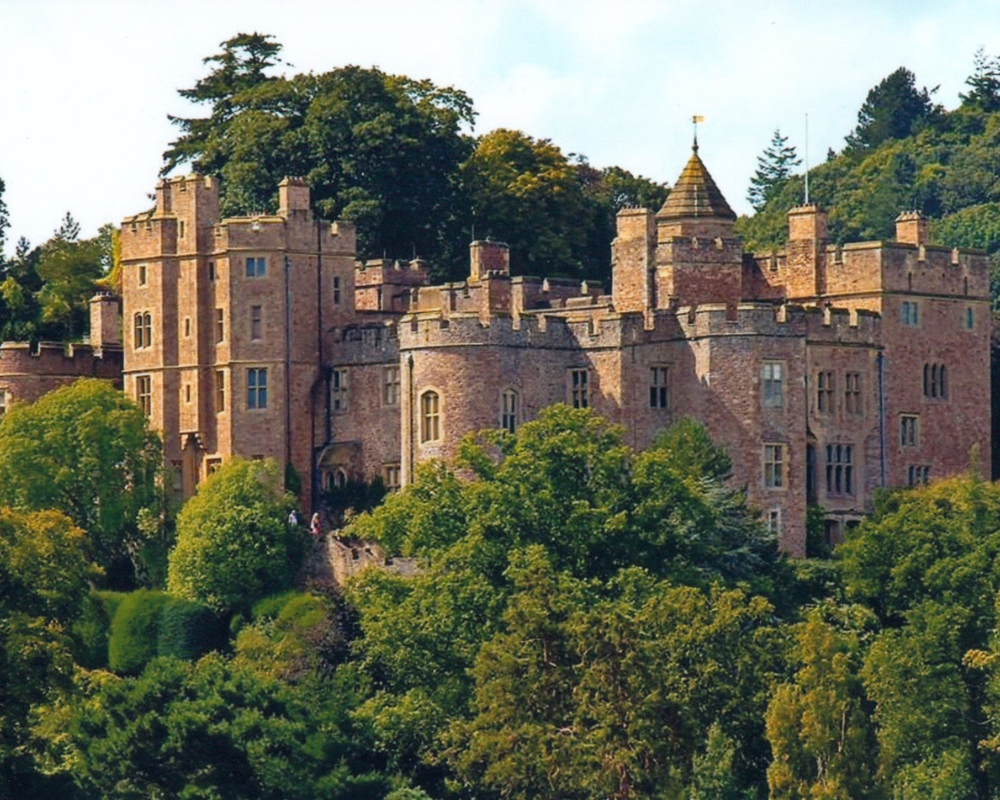 https://www.nationaltrust.org.uk/dunster-castle-and-watermill
Dunster Castle is a former motte and bailey castle, now a country house, in the village of Dunster. An ancient castle and comfortable country home with dramatic vistas and subtropical gardens. Dramatically sited on a wooded hill, a castle has existed here since at least Norman times, with an impressive medieval gatehouse and ruined tower giving a reminder of its turbulent history.
Bath Abbey
The Abbey Church of Saint Peter and Saint Paul, commonly known as Bath Abbey, is a parish church of the Church of England and a former Benedictine monastery. A moment of stillness in the beating heart of a vibrant city. This place is alive with music and prayer, art and history. A place where architecture lifts the eyes – and raises the spirit. Bath Abbey is many things to many people.
Glastonbury Abbey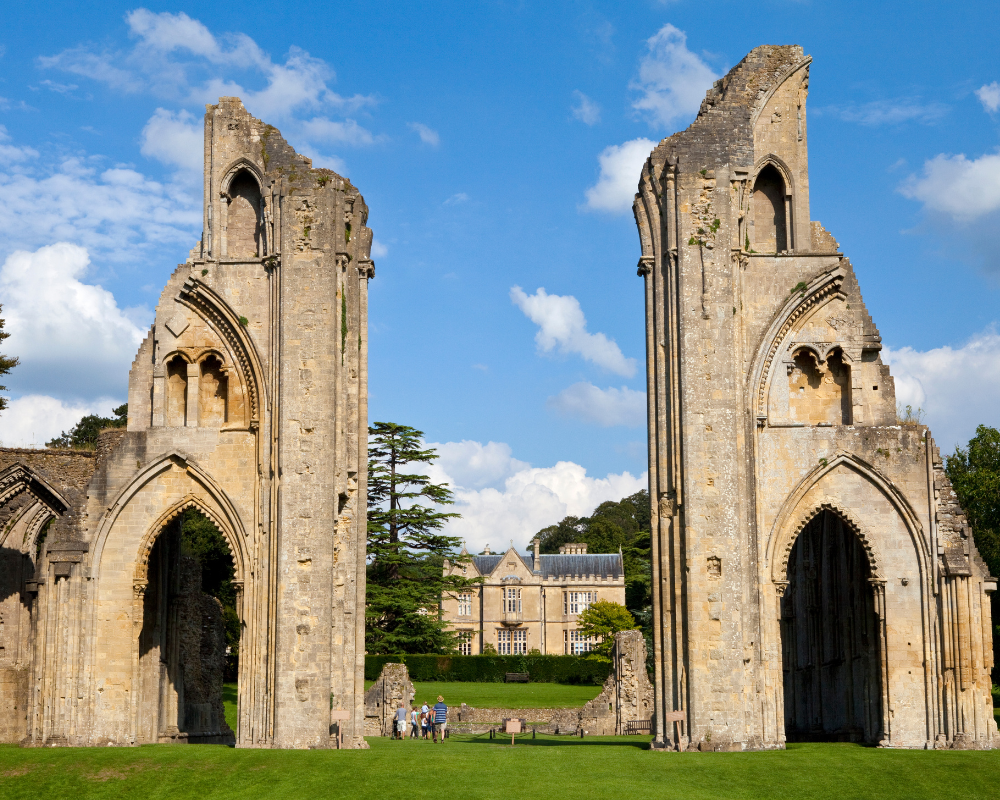 https://www.glastonburyabbey.com/
Glastonbury Abbey was a monastery in Glastonbury, Somerset. They are connected with legend to a degree unparalleled by any other abbey in England. Since Medieval times, the abbey has held legendary status as the earliest Christian foundation in Britain linked to Joseph of Arimathea and the burial place of King Arthur. Today it is a tranquil setting where you can discover the stories, explore the 36 acres of grounds and enjoy various events and activities.
Outdoor Activities in Somerset
From horse riding, boating, caving, and getting close to nature – there's more than you thought on offer in Somerset.
Wookey Hole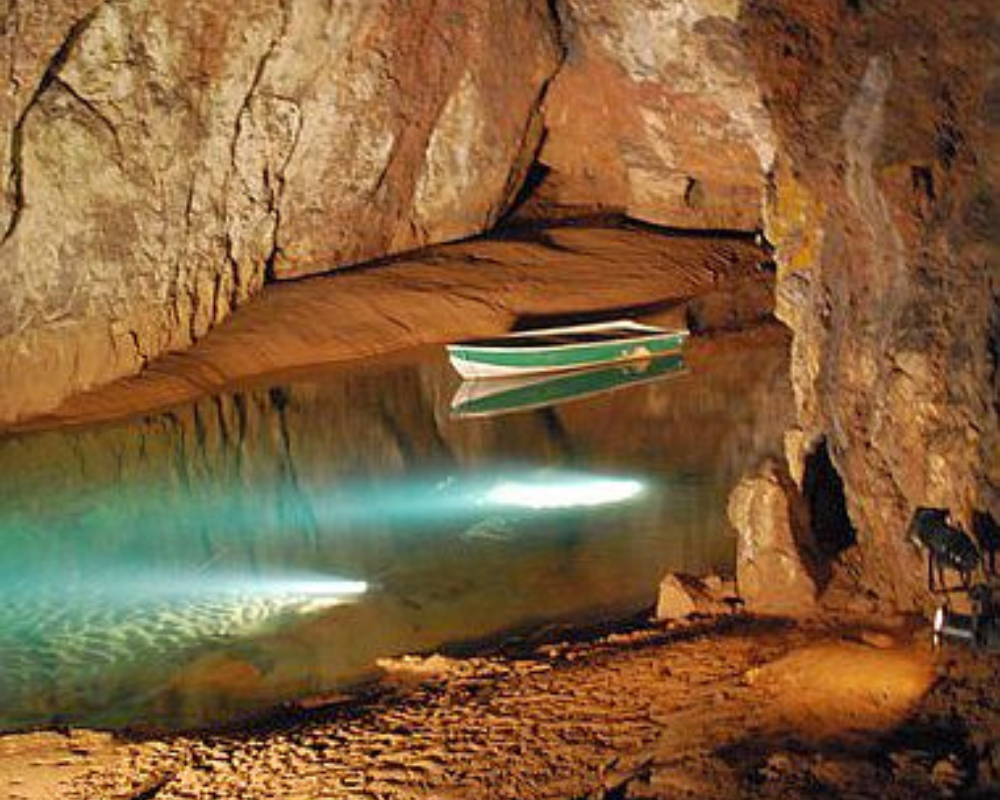 The caves at Wookey Hole began forming when rainwater percolated through the porous, sedimentary rock of the Mendip Hills. This process slowly began to create the chambers of the caves. Adventure golf is included in everyday tickets Due to the outdoor nature of this activity; the golf course has seasonal opening times. As you emerge from the Caves, you'll find yourself in an Enchanted Valley, with magical surprises to be discovered at every turn. The views are spectacular.
Cheddar Gorge and Caves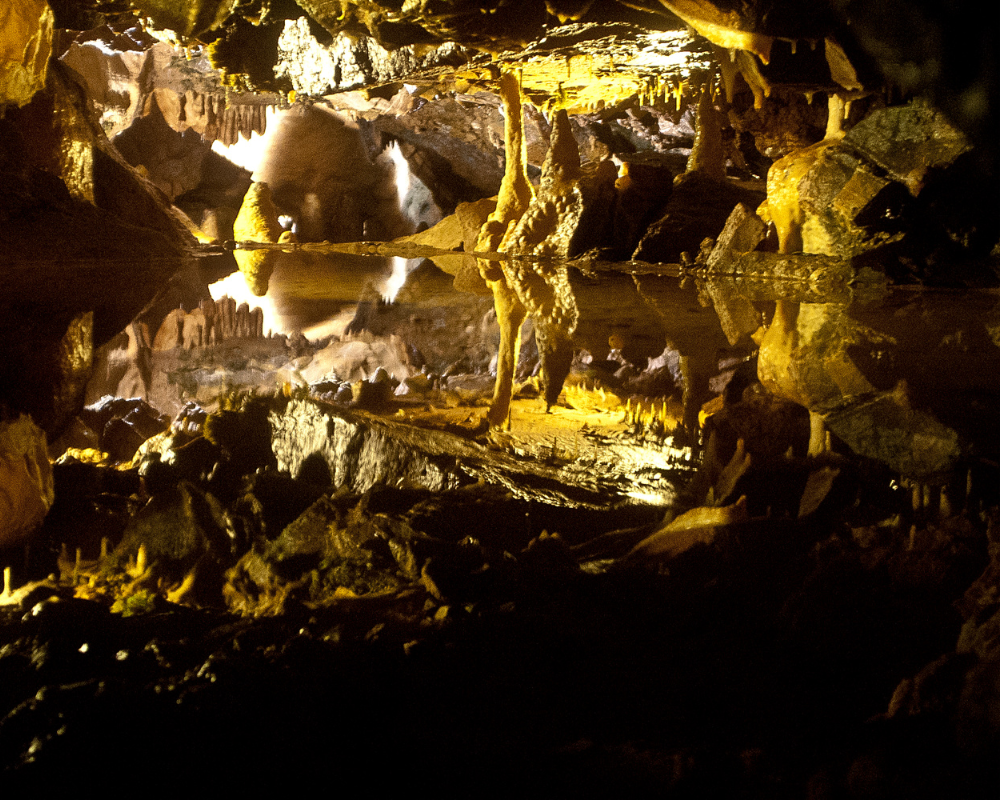 https://www.cheddargorge.co.uk/
These cathedral-like caves have 9000 years of human history that gave its name to England's famous cheese. Home to a beautiful mosaic landscape, along with two of Britain's oldest show caves, this is England's largest gorge. With spectacular Pinnacles and beautiful caves, it is a natural gem just waiting to be discovered. Get ready to explore the mysterious chambers of a cave that's over 500,000 years old! Duck into secret caverns, see the ancient elders' meeting chamber and prepare to be amazed at the incredible vistas created by stalagmites and stalactites.
Blagdon Lake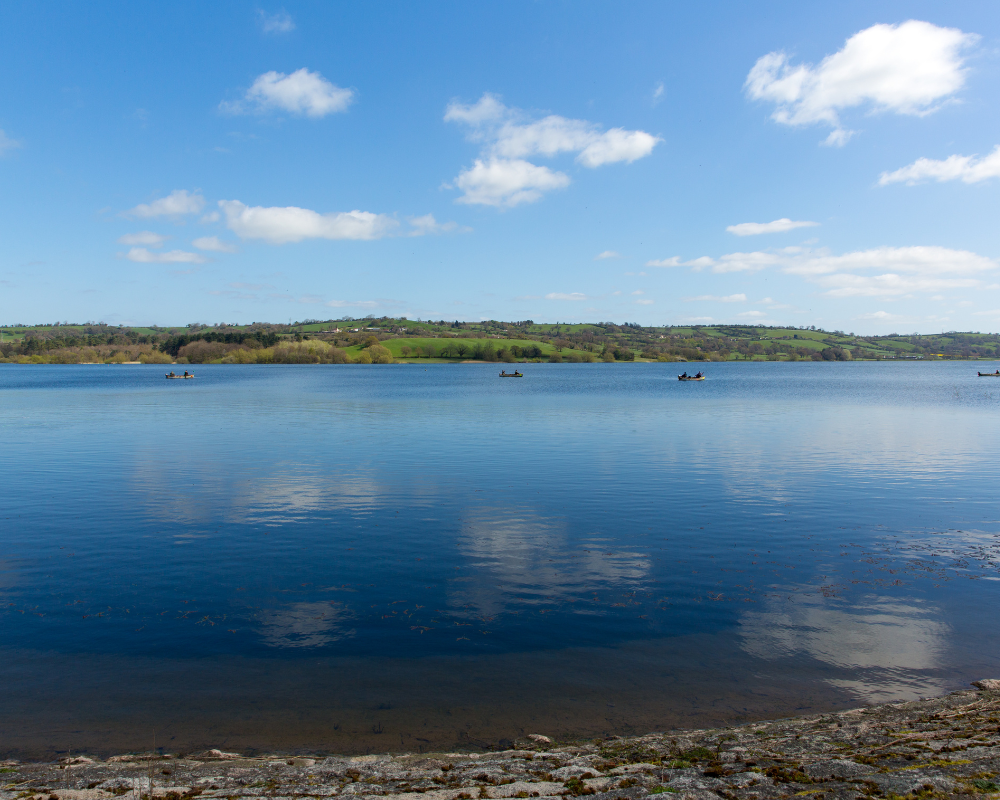 https://www.bristolwater.co.uk/home/things-to-do/blagdon-lake/
Blagdon Lake lies in a valley at the northern edge of the Mendip Hills. It is open to the general public at the footpath adjacent to Butcombe Bay in the NW corner of the Lake. It is a designated Site of Special Scientific Interest (SSSI) and a Special Protection Area (SPA). Up to 4,000 ducks of 12 different species may be present from late July to February. This includes internationally essential numbers of shoveler and gadwall. Some 400 great-crested grebes gather on the lake in autumn.
Kilve Beach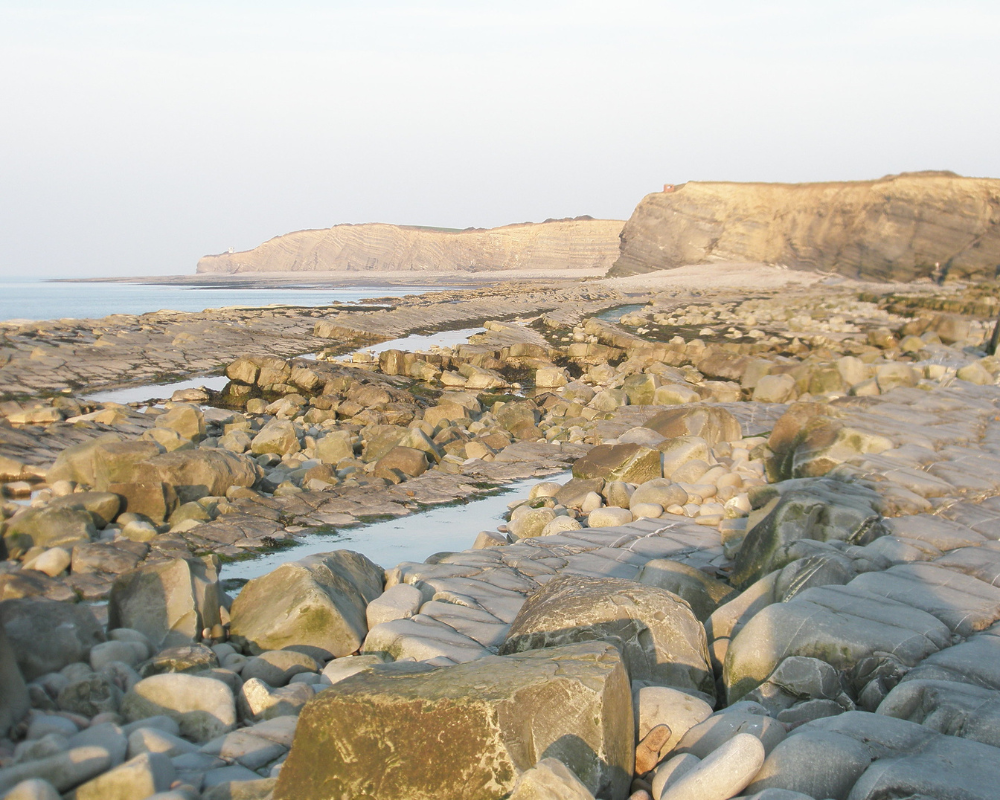 https://www.thebeachguide.co.uk/south-west-england/somerset/kilve.htm
The beach of Kilve lies about halfway between Minehead and Bridgwater in the heart of the Quantocks. The shoreline is mostly rocky, with plenty of rockpools to explore towards low tide. One of the best features of Kilve beach is the large grassy area behind the beach, which is ideal for picnics. The cliffs here are formed from shale and layers of yellow, brown blue lias in which fossils can be found. Kilve is a Site of Special Scientific Interest (SSSI).
Tropiquaria Zoo
https://www.tropiquaria.co.uk/
Tropiquaria Zoo is a small tropical house and zoo in West Somerset. It is one of the most unique zoos and wildlife parks in the country. The former "Art Deco" BBC radio transmitter station, originally built in 1933, now houses a Tropical Hall, Nocturnal House and Aquarium. There are 4 acres of animal enclosures, two life-size pirate ships and an adventure castle.
West of England Falconry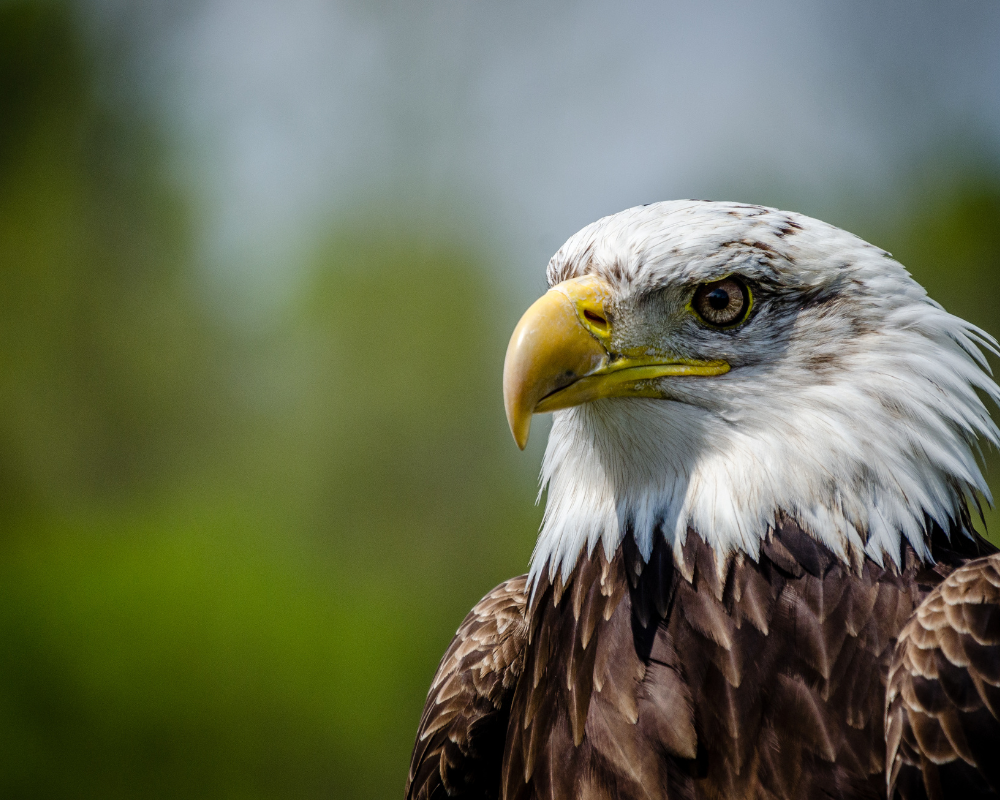 https://www.westofenglandfalconry.org.uk/
West of England Falconry is an independent Education, Conservation and Rehabilitation Centre. They aim to protect wild birds of prey and Owls. Take a memorable guided Hawk Walk and fly one of their trained hawks amidst beautiful country surroundings just 3½ miles from the centre of Bath. Or fly three stunning owls in our undercover flight area during one of our unique Owl Encounter experiences.
Arts and Culture in Somerset
The artist Turner painted it, Coleridge wrote about it, and sea shanties have been sung about it. The Somerset stretch of the coast has captivated the artistic spirits of countless people over the centuries. Somerset has a varied cultural tradition ranging from the Arthurian legends to The Wurzels, a band specialising in Scrumpy and Western music.
Octagon Theatre Yeovil
The Octagon is a modern theatre and visual arts gallery hosting a broad drama, dance and musical programme. In March 2017, The Octagon Theatre gained a sister venue in Westlands Entertainment Venue. The newly refurbished venue now provides a new entertainment and conferencing facility for South Somerset and beyond.
Glastonbury Festival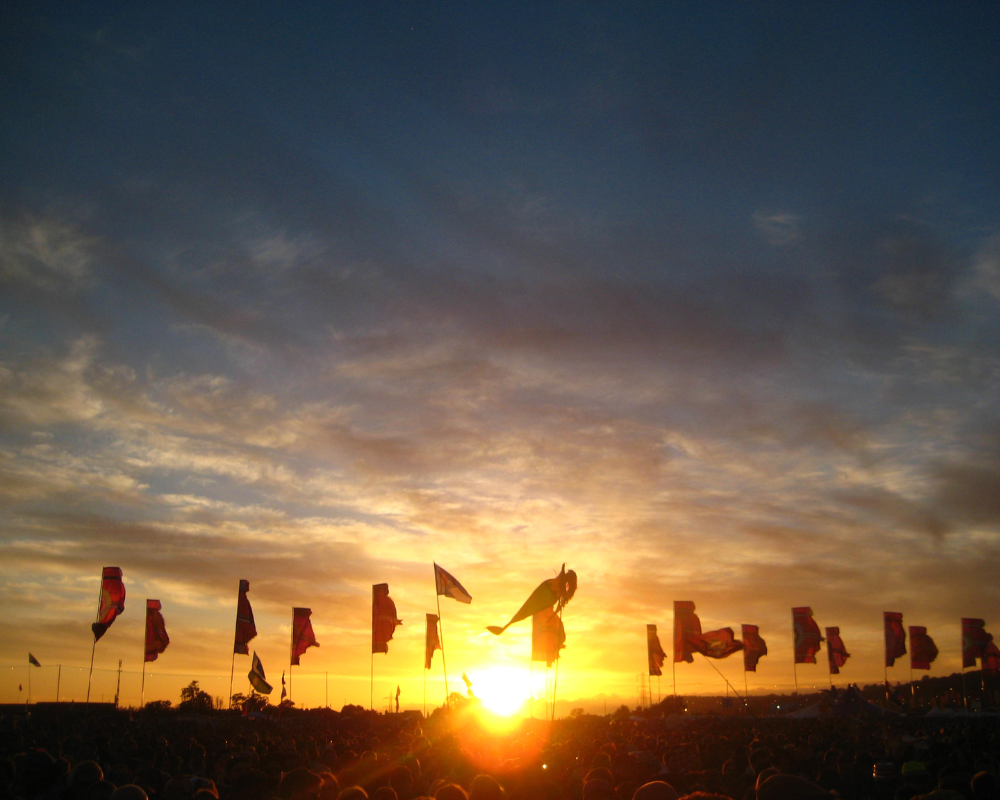 The iconic Glastonbury Festival is a five-day contemporary performing arts festival in Pilton, Somerset. In addition to music, the festival hosts dance, comedy, theatre, circus, cabaret, and other arts.
Hauser & Wirth Somerset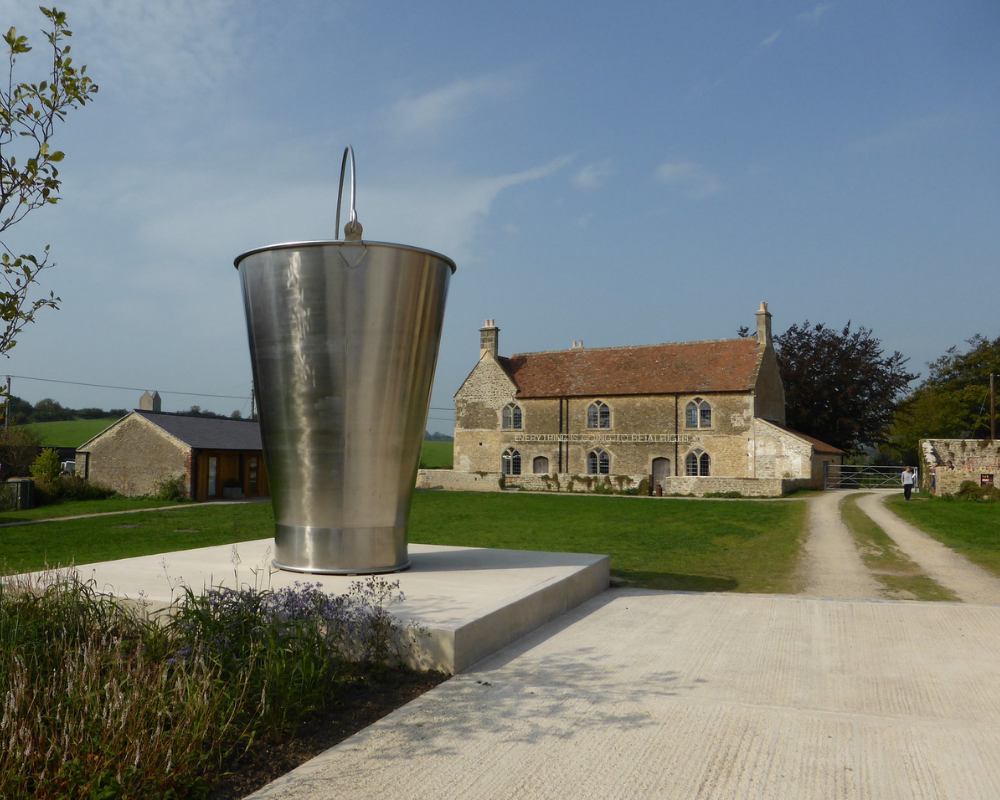 Occupying a former farmstead in Bruton, Hauser & Wirth Somerset is home to a vibrant program of art exhibitions, events, learning activities and artists' residencies, which connect with the local community and landscape.
Shopping and Dining in Somerset
Somerset's towns have plenty of independent retailers, particularly the artisan and craft-based. Towns like Frome, Langport and Bruton are known for their unusual shops, while Street and Shepton Mallet have outlet shopping. Shop at the shopping centres in Bath for today's top brands, then explore the boutique shopping streets in towns and cities across Somerset. The county's high number of independent retailers means you'll find stockists of everything from vintage clothes to arts and crafts, garden and leisure supplies to food and drink.
Eating out in Somerset
When you're visiting somewhere with so much choice, you'll want to make sure you choose the best places to eat out. A wealth of apple orchards once made Somerset the cider capital of the UK, whilst the Cheddar Gorge caves are still used to mature cheese today.
Holm
28 St James's St, South Petherton TA13 5BW
Holm is a contemporary restaurant with a real connection to the people and the land. It is inspired by nature and its surroundings in the beautiful South West of England. They are driven by provenance, sustainability and warm hospitality. They aim to serve delicious food and drinks in a casual yet refined environment.
Roth Bar & Grill
Durslade Farm, Dropping Lane, Bruton BA10 0NL
They cook with the seasons at Roth Bar & Grill, focusing on sustainable produce from their farm and Walled Garden. Favourites include our famous purebred waygu burger, saffron risotto and the ultimate buttermilk fried chicken sandwich.
Osip
1 High St, Bruton BA10 0AB
Osip is a tiny, farm-to-table restaurant situated in the heart of rural Somerset. They are a tiny restaurant with a small kitchen, and what arrives on their doorstep each morning is what they will serve for lunch and dinner that same day. At lunch, there is a choice of a menu du jour (£59) or six courses (£95), and at dinner, there is a choice of six courses (£95) or nine courses which is £125.
The Ethicurean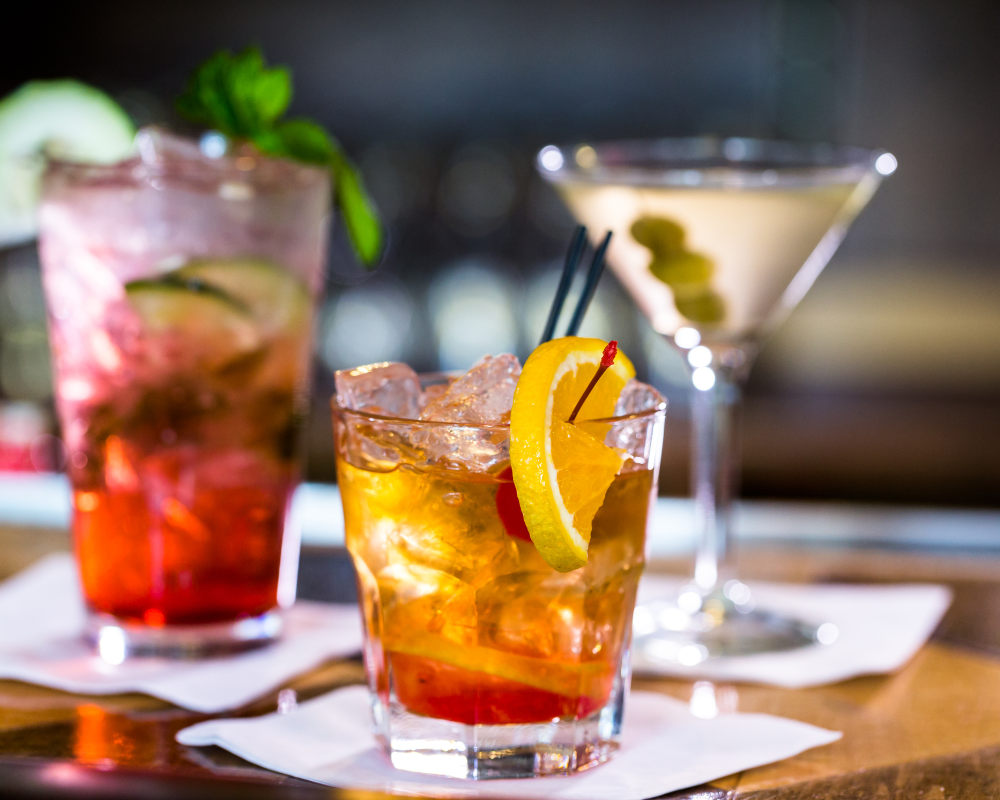 Barley Wood Walled Garden, Long Lane, Wrington, Bristol BS40 5SA
Fully booked for over a decade, lunches at The Ethicurean are a relaxed way to delight the senses and enjoy the expansive views of the rolling Mendip hills. Showcasing a mix of the best natural and biodynamic wines and cocktails, they create a range of drinks worthy of the acclaim they regularly receive.
The Talbot Inn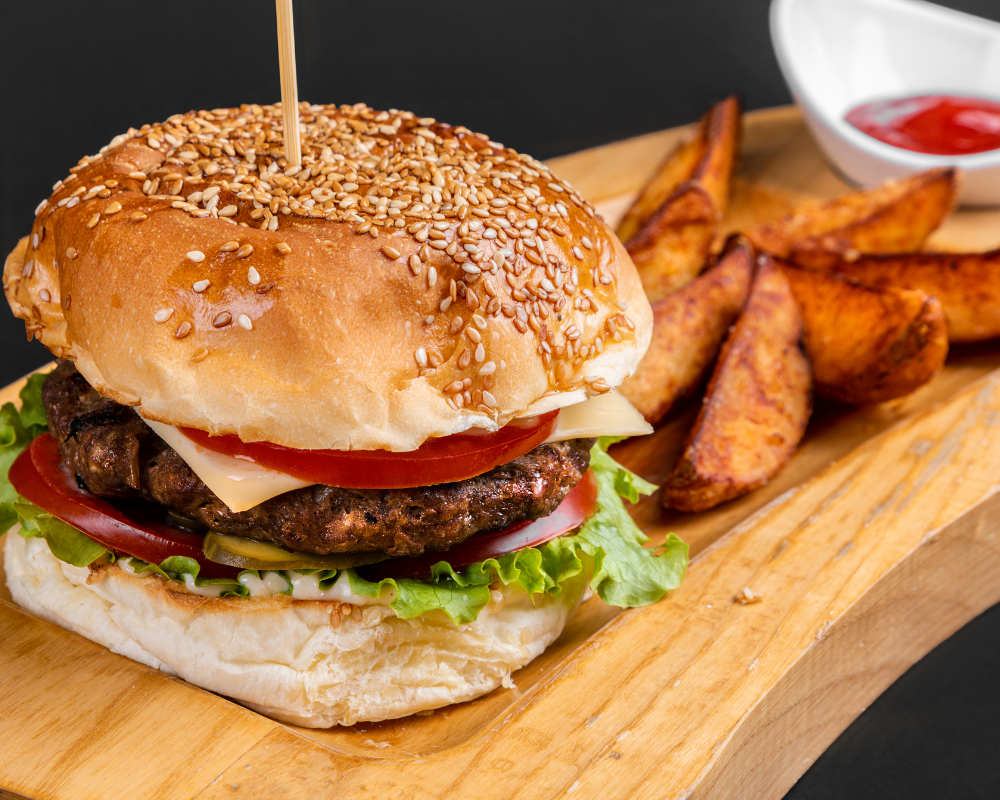 Selwood St, Mells, Frome BA11 3PN
Established in 1480, The Talbot Inn is a traditional yet stylish coaching inn located in the historic village of Mells in the beautiful Somerset countryside. Traditional local ales, world-class wine and classic cocktails. Their menus change as frequently as the surrounding landscape. Meat and game from local farms, fish from the Cornwall coast and fresh leaves are picked just a few steps away in The Talbot Kitchen Garden.
Conclusion
As you can see, there are plenty of great places to visit in Somerset; you are spoiled for choice. It is a lovely city to visit for a bit of staycation or even a day trip. Do you have any favourite places to visit in Somerset?