Introduction
If you live in the southeast of England or are planning a trip to Surrey, you might wonder what things there are to do in this green county. From visiting historical places, National Trust properties and beautiful parks and woodlands, here are a handful of the best places to visit in Surrey.
A brief overview of Surrey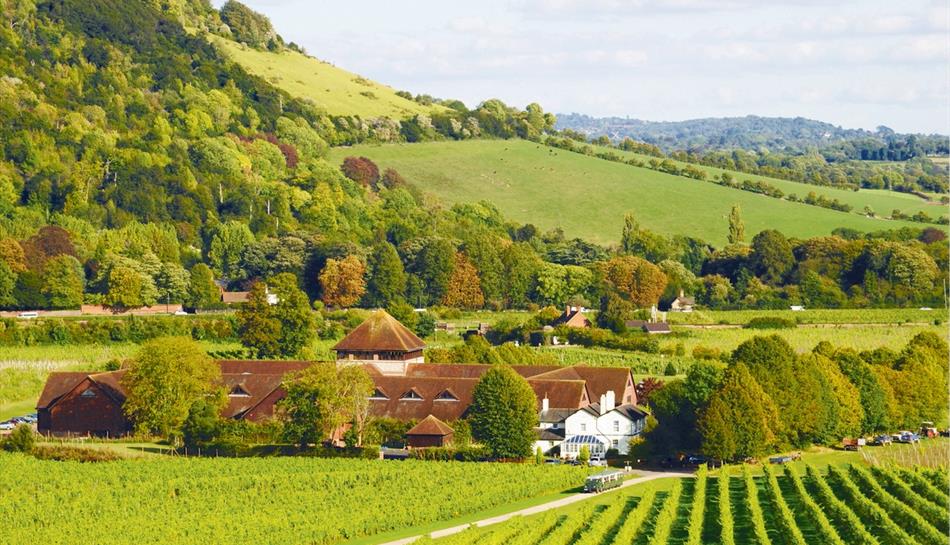 Surrey is a county in the southeast of England. It borders Greater London, Kent, East Sussex, West Sussex, Hampshire and Berkshire. From vibrant towns and picture-book villages to the scenic Surrey Hills Area of Outstanding Natural Beauty, there's plenty to discover. Surrey is also less than half an hour from central London, so it is a perfect location to stay if you plan to visit the capital. 
Historical Sites in Surrey
From castles to cathedrals and stately homes, evidence of Surrey's rich heritage and history can be found throughout the county. Each property has its unique history, and beautiful gardens and woodland surround the area. 
Waverley Abbey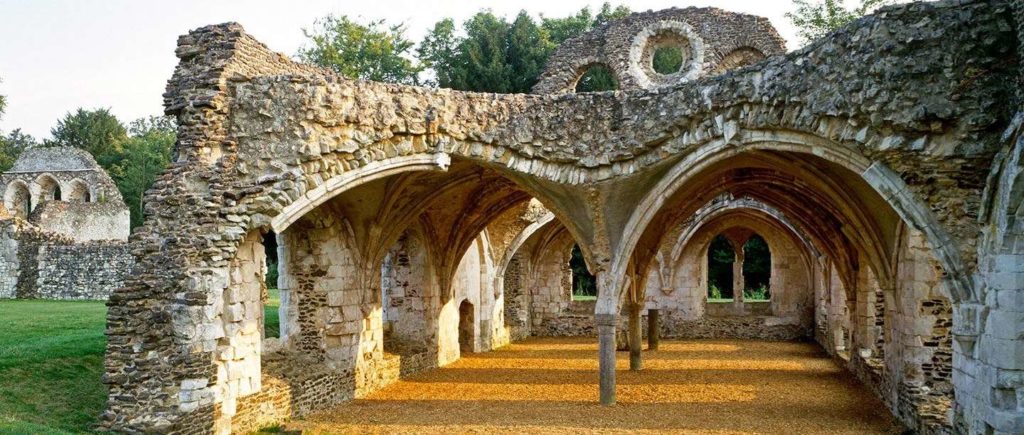 Waverley Abbey was the first Cistercian abbey in England. A small group of monks from France settled here in 1128. The impressive remains include the fine 13th-century vaulted refectory or dining hall for the lay brothers, the Cistercians' labour force. 
Guildford Castle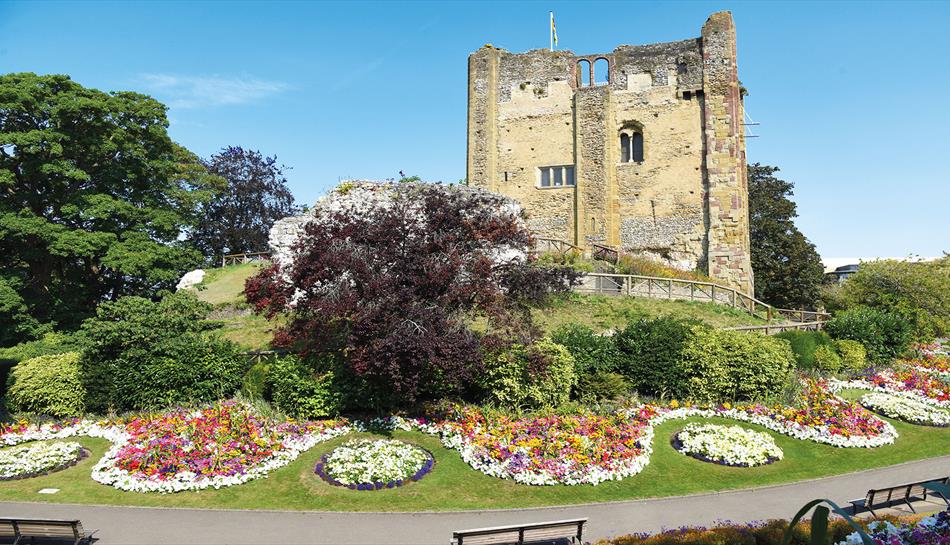 Guildford Castle is thought to have been built by William the Conqueror, or one of his barons, shortly after the 1066 invasion of England. The castle gardens are famous for their vibrant floral displays, centred on the 11th Century Castle Keep. Other attractions include a life-size Alice Through the Looking Glass statue, a bowling green, and music concerts on the bandstand. Open-air theatre takes place in the summer months. 
Hampton Court Palace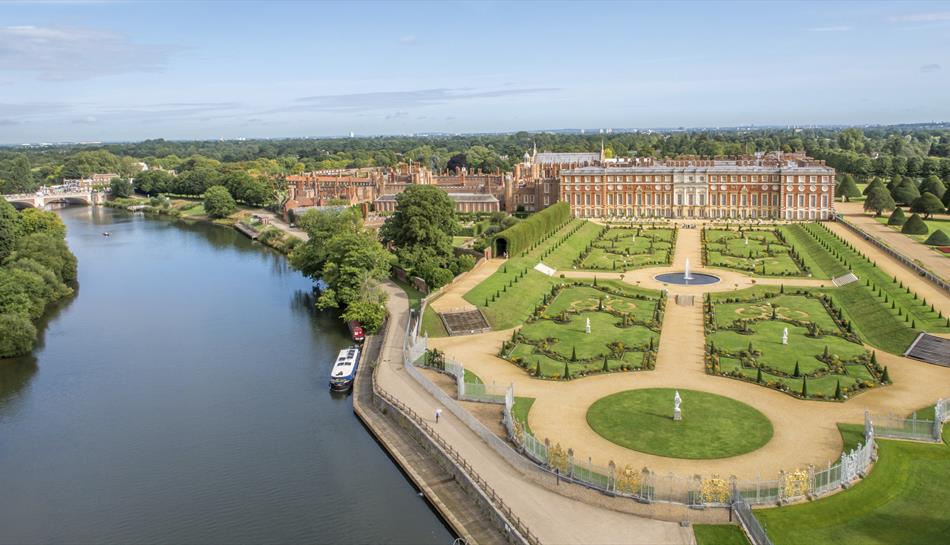 Hampton Court Palace is a Grade I listed royal palace. Experience the public dramas and private lives of Henry VIII, his wives and children in the world of the Tudor court. Admire Henry's Great Hall and Tudor kitchens. Discover the baroque palace built for William III and Mary II and explore Hampton Court Palace's outdoor spaces and 60 acres of magnificent gardens. 
Richmond Park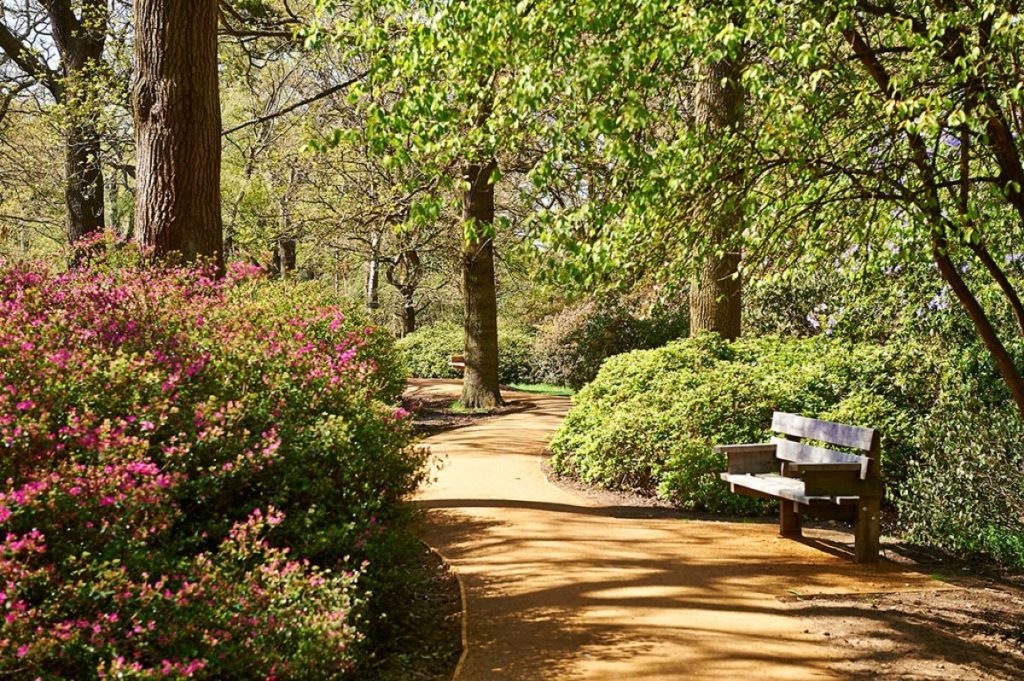 Escape to the great outdoors in Richmond Park with its wide open spaces, grasslands and deer herds. The park is a top UK site for ancient trees and supports a range of rare species, including fungi, birds, beetles, bats, grasses and wildflowers. The Isabella Plantation woodland gardens are a beautiful area full of vibrant flowers; you can stop for a drink at Pembroke Lodge tea rooms and enjoy distant views of St Paul's Cathedral from King Henry's Mound.
Painshill Park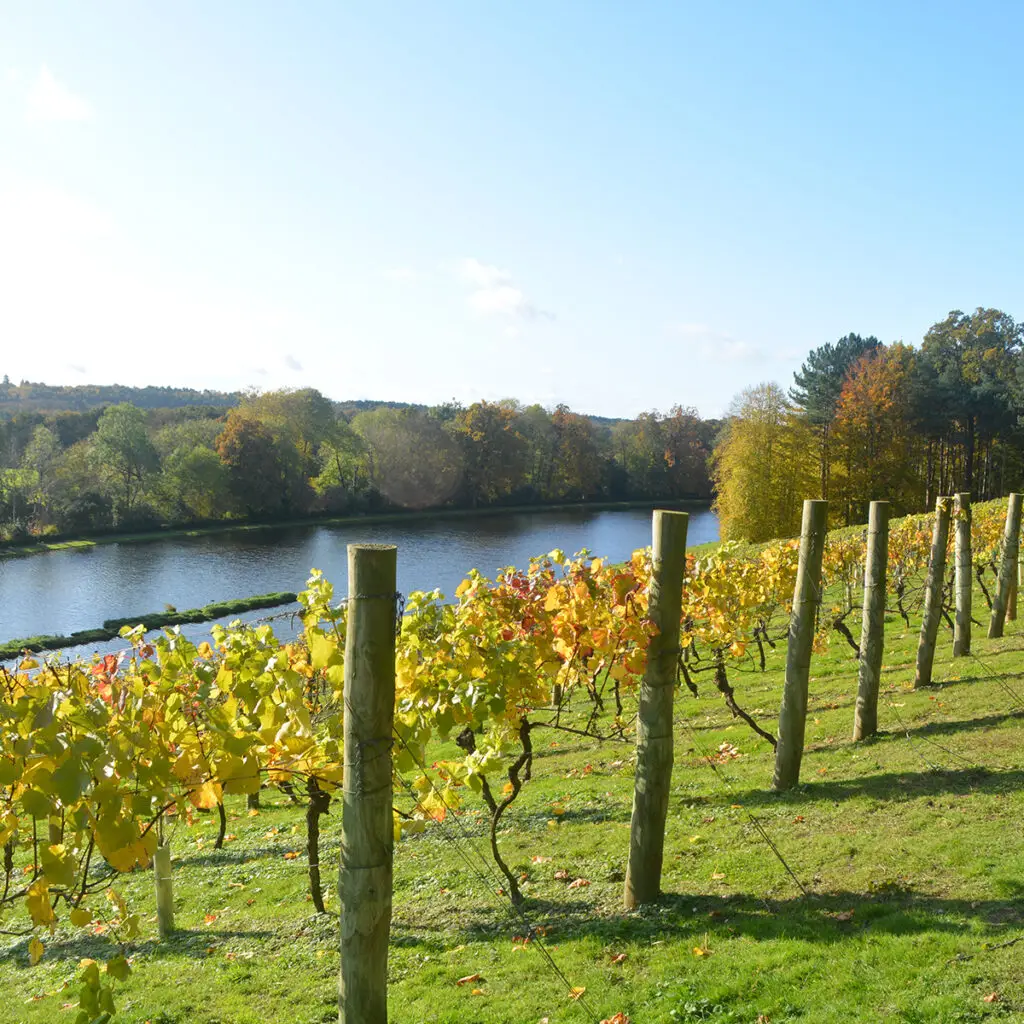 Created in the 18th century by Charles Hamilton as a living painting, Painshill Park has dramatic follies, calming waters and stunning views. It's a fantastic day out for all the family, full of heritage, beauty, adventure and outdoor fun. From the Gothic Temple, you can admire one of the best views in Surrey. You can also take a look around the Crystal Grotto. 
Leith Hill Tower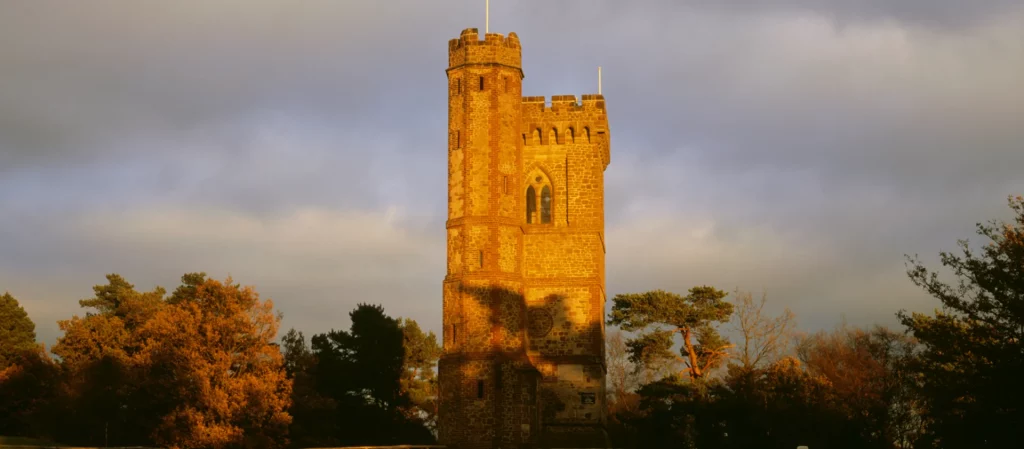 Leith Hill is the second highest point in South East England. Climb all 74 steps of the spiral stairs at Leith Hill Tower and gaze through a telescope. You may even see the Wembley Stadium Arch and the London Eye. The tower was built in 1765 by Richard. 
Hull of Leith Hill Place is a place for people to enjoy the glory of the English countryside, and it's thought that the materials needed to build the tower were quarried on site.
Polesden Lacey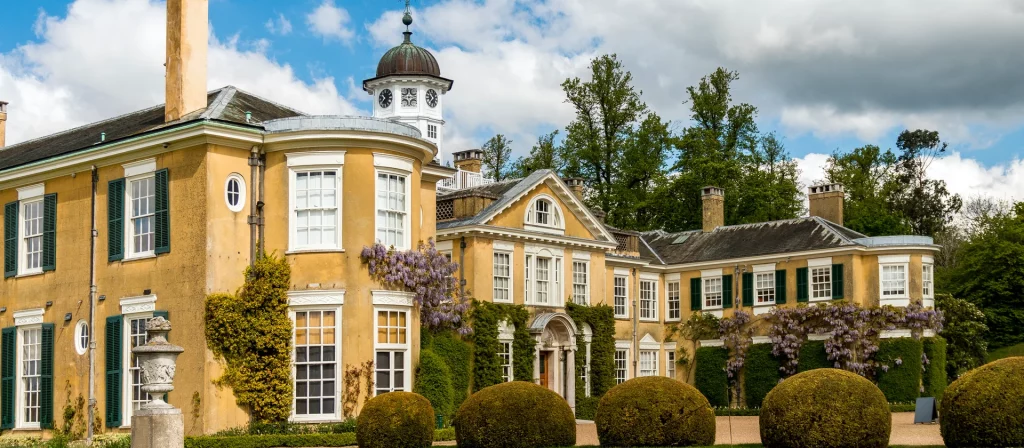 Polesden Lacey is an Edwardian house and estate located on the North Downs at Great Bookham, near Dorking, Surrey. It is owned and run by the National Trust and is one of the Trust's most popular properties. The Polesden Lacey estate dates back to Roman times. It includes two working farms, ancient woodland, historic farmsteads and rolling downland, offering diverse places for wildlife to live. 
Outdoor Activities in Surrey
Surrey is England's most wooded county and home to rolling hills and valleys, you can explore famous gardens, ancient heathland, hilltop views and beautiful waterways, or there are plenty of adventurous days out for thrill-seekers too. 
Box Hill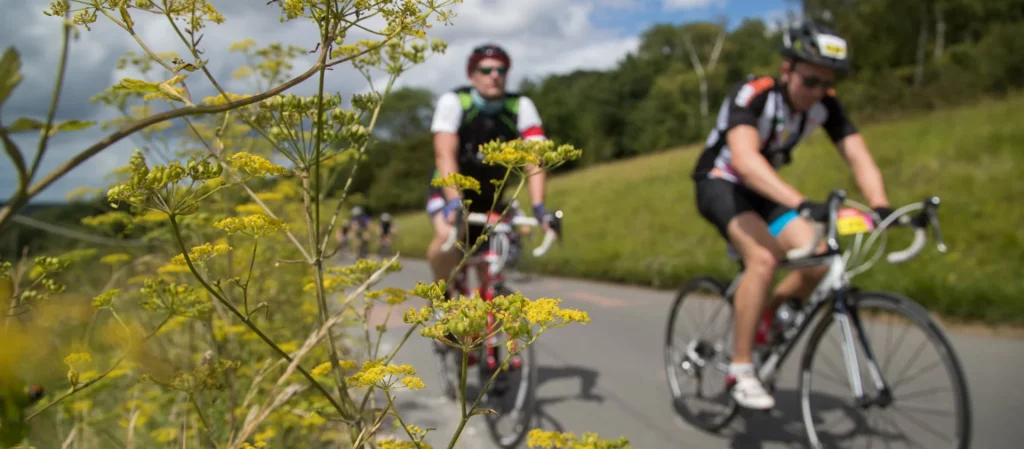 Box Hill is the perfect place to discover a family walk and explore the Surrey Hills. Forming part of the North Downs, Box Hill has views across the surrounding countryside. It's also home to lots of wildlife and plants and has quaint stepping stones to cross. There are many walks over the hill, which you can download or collect on site. 
Hobbledown

Hobbledown is an adventurous, magical outdoor play area and farm in Epsom. They have two large sandy play areas; the Hobblings Courtyard is a multi-level play village outside our play barn. It's great fun for toddlers. The Mining Village combines sand and water play, and here you dig for Hobbledown Crystallite gems in the sand. The indoor Imaginarium has plenty to occupy little fingers, from interactive sandboxes to a giant lizard-shaped water table. They even have meerkats! 
Go Ape Alice Holt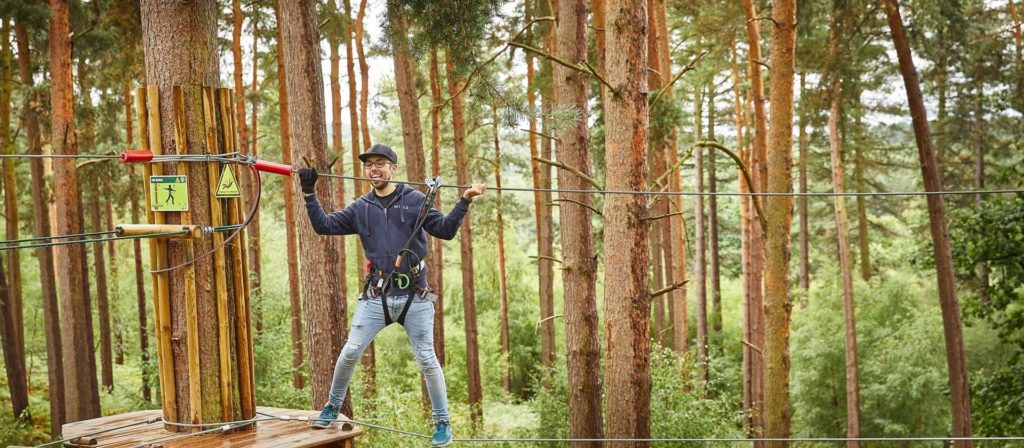 Explore the Treetop Challenge, Treetop Adventure Plus, and Treetop Adventure Go Ape Alice Holt Forest is ideal for thrill-seeking family fun. There are high platforms and crossings on the Challenge course, whereas the Adventure route is the perfect learning ground for young adventurers. There is also plenty of woodland and outdoor adventure playgrounds to enjoy. 
RHS Garden Wisley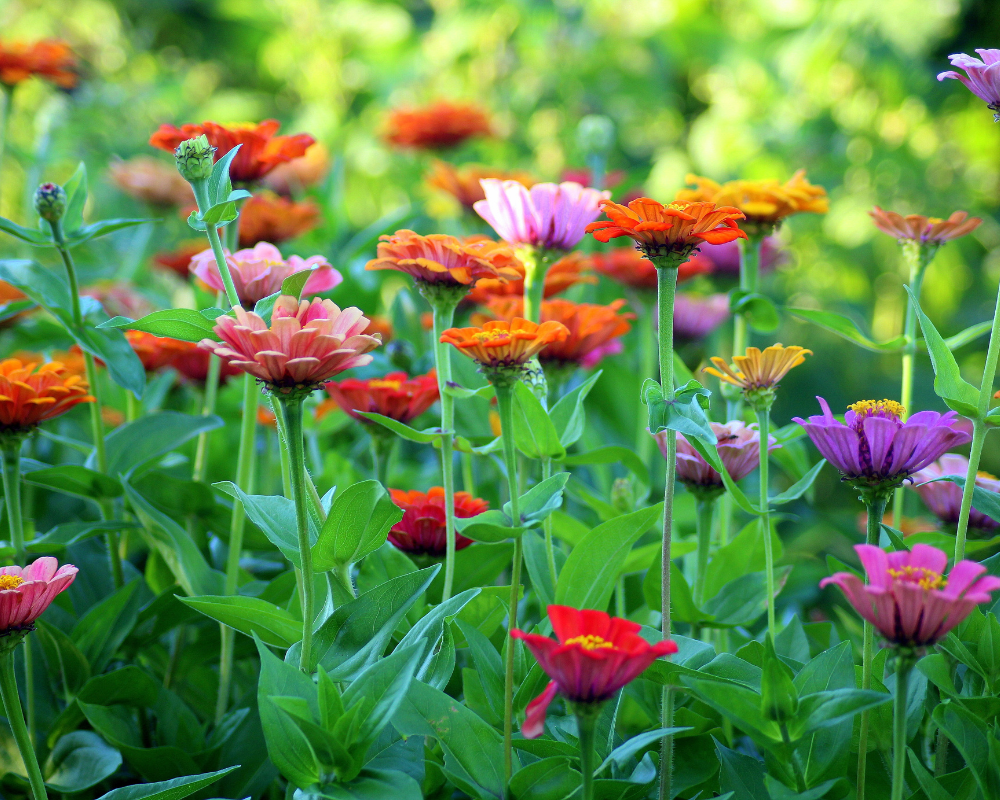 RHS Garden Wisley in Woking is a botanical garden with a glasshouse, three climatic zones, a learning space, and a Growing Lab. From world-class horticulture and advice to imaginative events and great shopping, Wisley has something special for every visitor. 
Brooklands Museum

Discover supersonic flight with Concorde and get close to the aircraft designed, built and flown at Brooklands. Explore the historic site brought to life through interactive collections of motor vehicles, aircraft and real-life experiences. Hear the stories of the pioneering men and women that shaped the world of motoring and aviation at Brooklands in Surrey. 
Thorpe Park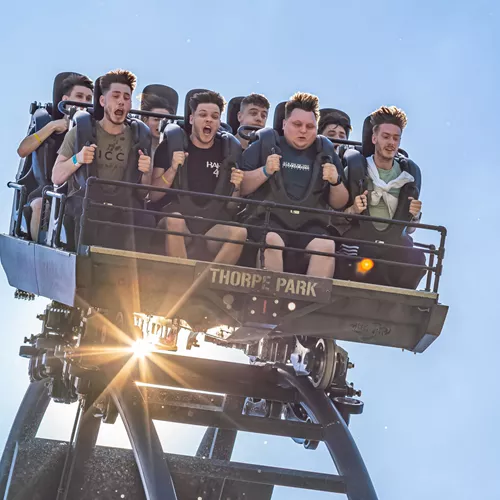 Home to thrilling rides, attractions, live events, and a themed hotel, Thorpe Park Resort in Chertsey is the ultimate destination for thrill seekers. Reach new heights with Stealth, the UK's fastest roller coaster, take flight on The Swarm, the UK's only winged coaster, or face one of Jigsaw's most twisted traps with Saw – The Ride, the world's first horror-themed roller coaster featuring a 100ft "beyond-vertical" drop. 
Godstone Farm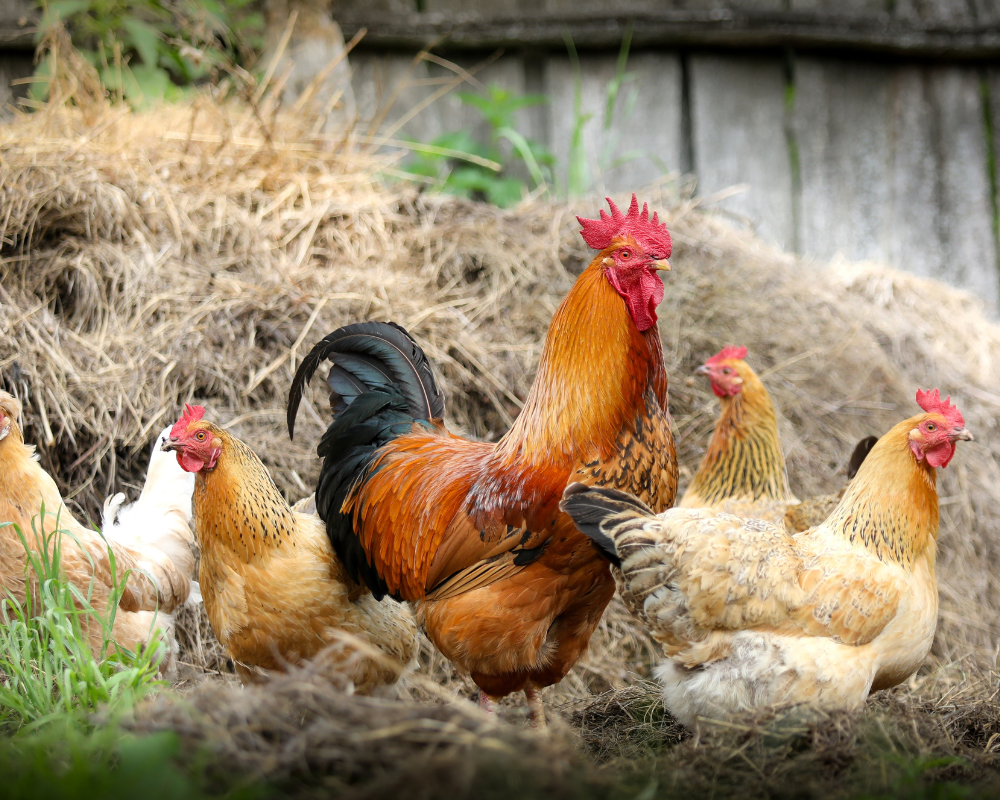 Godstone Farm is an interactive farm for little ones offering animal encounters, indoor and outdoor play areas and animal holding experiences. The outdoor adventurous playground has sandpits, ride-on toys, and a fun indoor play barn. 
Go Paintball London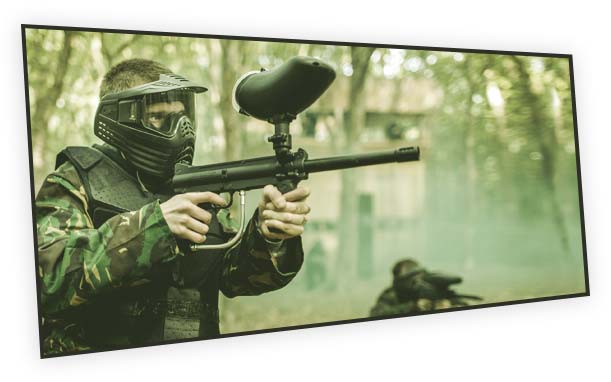 Go Paintball is a huge outdoor game centre with themed battlefields, including a fort and village compounds in Whyteleafe. This Surrey forest venue is conveniently located just off of the A22. As well as paintball, they offer laser tag and zorbing, a perfect day out for an adventurous group. 
Shopping and Dining in Surrey
Take a stroll around some of the pretty streets of many of Surrey's towns and villages, and you will find them packed with a mix of shops, cafes and restaurants. In the towns of Guildford, Farnham and Dorking, you can shop amongst ancient surroundings. Surrey has a wide choice of Farmer's Markets for you to buy fresh, local, seasonal produce, from cheese, local craft beer and homemade gifts.
Eating out in Surrey
From fine dining Michelin-starred restaurants to country pubs and coffee shops, you'll soon discover that fabulous food and drink are always top of the menu in Surrey.
Bacaro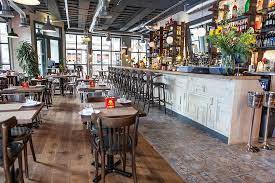 Commercial Way, Woking
Bacaro is an Italian bar and restaurant located on Commercial Way, Woking. They are independently owned and offer a great selection of drinks, with an extensive wine list, specialist gins, rums, and cocktails. By using fantastic local independent suppliers, they can source the best and freshest produce. 
Kinghams Restaurant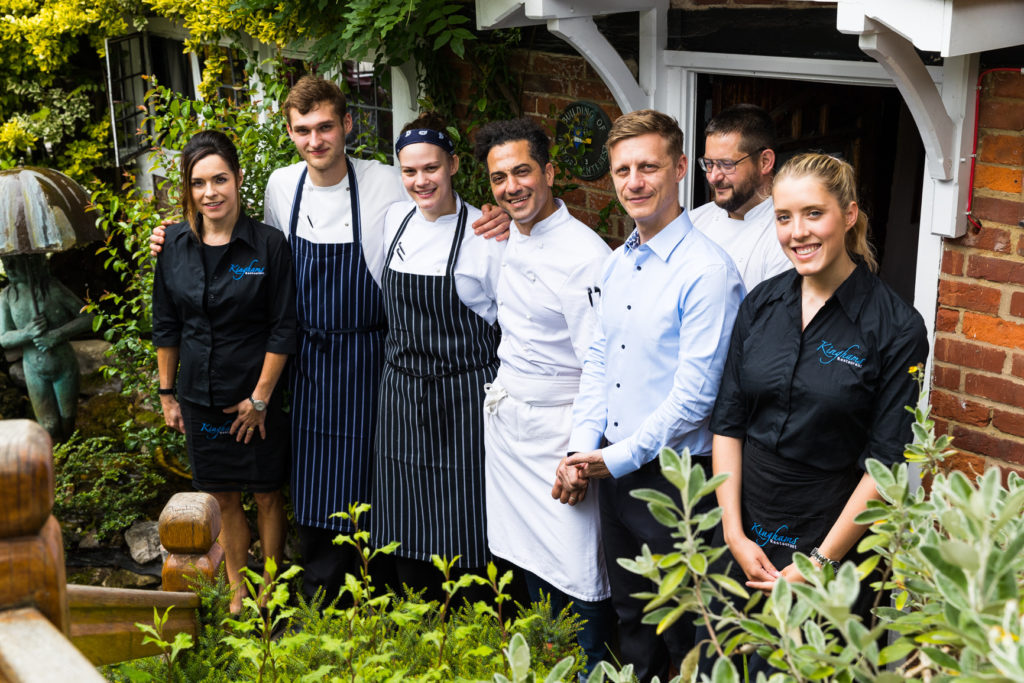 Gomshall Ln, Shere, Guildford
Kinghams Restaurant is situated in a stunning location in the heart of the Surrey Hills, in the picturesque village of Shere. They have a contemporary British menu and daily fish specials in an intimate beamed 17th-century building. 
Acorn Restaurant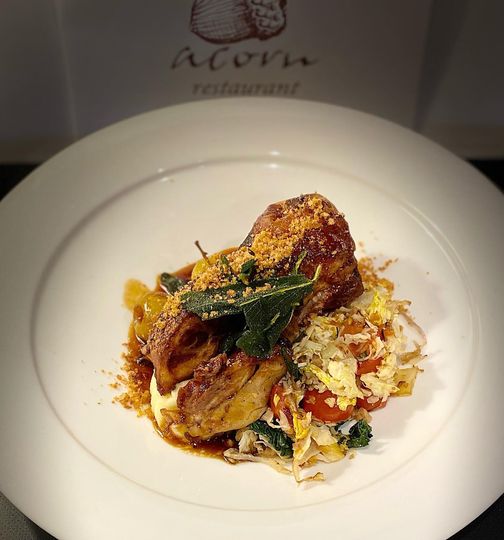 Wharf St, Godalming
Acorn restaurant is a stylish destination featuring a tapas and oyster bar, Spanish fusion fare and an ample wine list. Bruce carefully thinks of every single meal, and Nuria manages the Dining Rooms and Tapas Bar to orientate clients according to their tastes and preferences. 
Sorrel Restaurant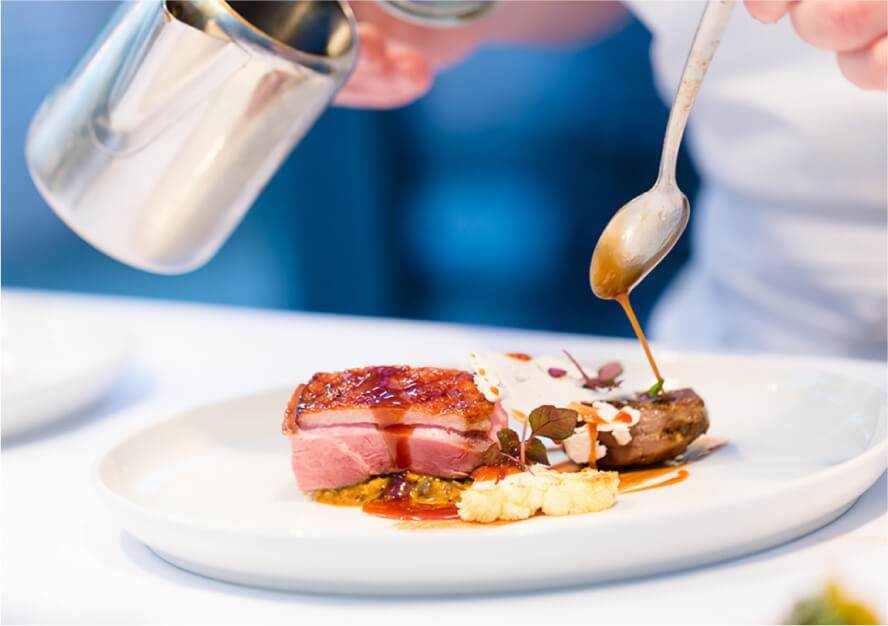 South St, Dorking
Sorrel in Dorking is a warm eatery with white tablecloths serving refined British food and wine. Simplicity inspired by discovery. The restaurant is Steve Drake's new modern fine dining restaurant in Surrey Hills. 
The Garden House Leatherhead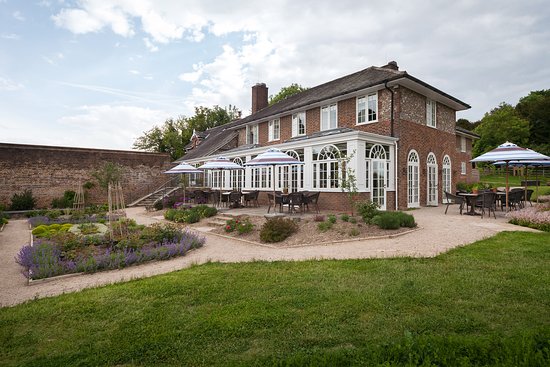 Reigate Rd, Leatherhead
Tucked away behind the traditional walled kitchen garden, you'll find The Garden House Restaurant – a place where comforting, home-cooked dishes and interiors inspired by the surrounding gardens conspire to create a delightful dining experience.
Conclusion
As you can see, there are plenty of great places to visit in Surrey. It is a lovely county to visit for a little staycation or even a day trip. Do you have any favourite places to visit in Surrey?