If you plan a trip to England's south coast, you have come to the right place; there is so much to see and do in Dorset and its surrounding areas. From visiting historical places and the beautiful coastline with its stunning beaches, here are some of the best places to visit in Dorset. 
A brief overview of Dorset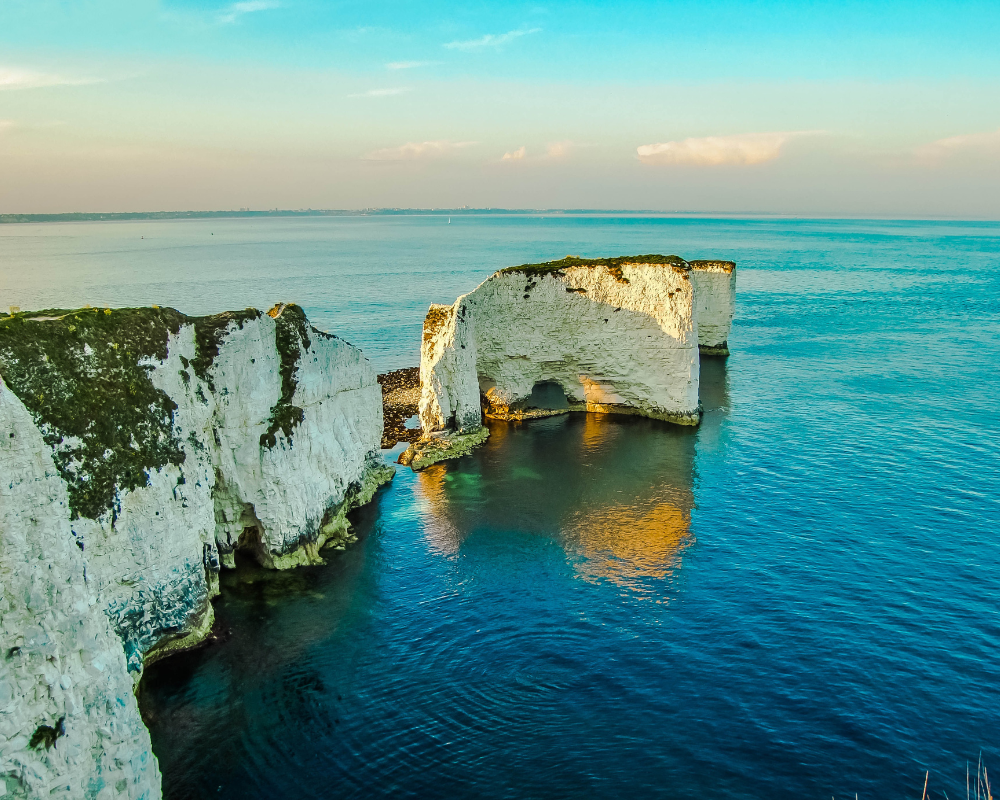 Dorset is a county in southwest England. It's famous for the Jurassic Coast, a long stretch on the English Channel where the cliffs contain many fossils and rock formations. Two prominent natural landmarks in Dorset are the Durdle Door, an ancient stone arch, and the layered cliffs at Lulworth Cove. The towns of Poole, Weymouth and Swanage are popular for their sandy beaches. It's quite a large country, so you could be forgiven for feeling overwhelmed when planning a trip here. 
Historical Sites in Dorset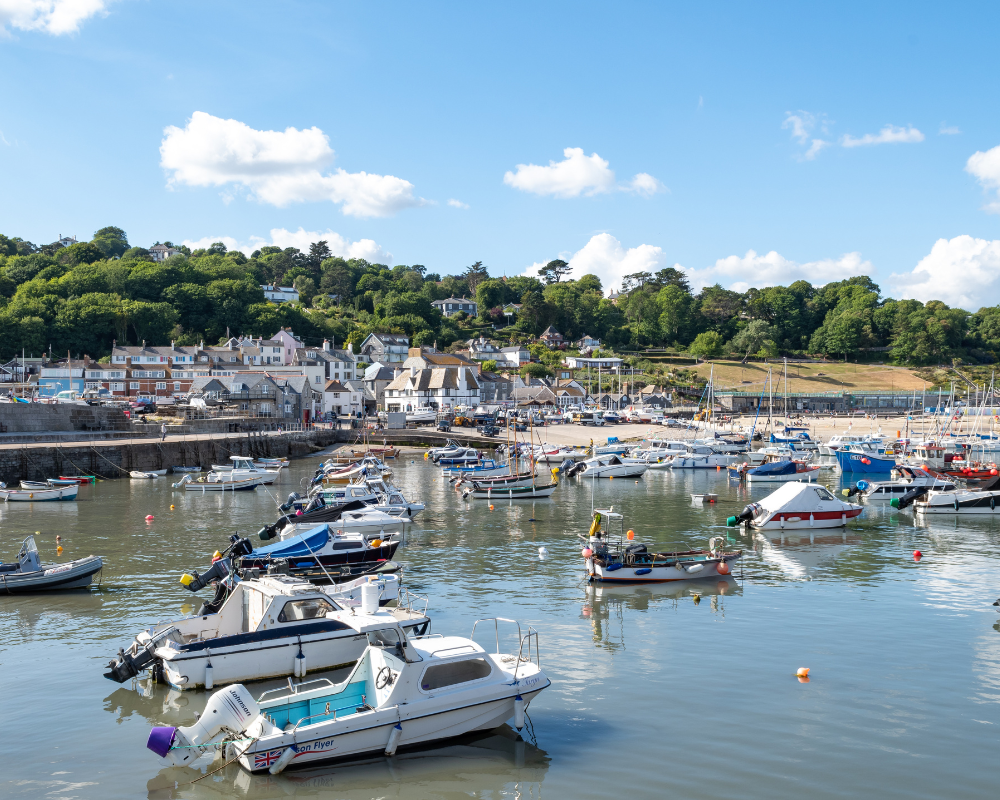 The picturesque county of Dorset is famous for its sandy beaches, quaint villages and rolling hills. With evidence of human settlement in the area dating to the Neolithic era, Dorset is brimming with history from the prehistoric era to the present day. Lyme Regis is famous for its fossils and is a World Heritage Site, while Maien Castle near Dorchester is the largest Iron Age hill fort in Europe. The Cerne Abbas Giant is visible for miles around, while the ruins of Corfe Castle are a famed beauty spot for history lovers. 
Corfe Castle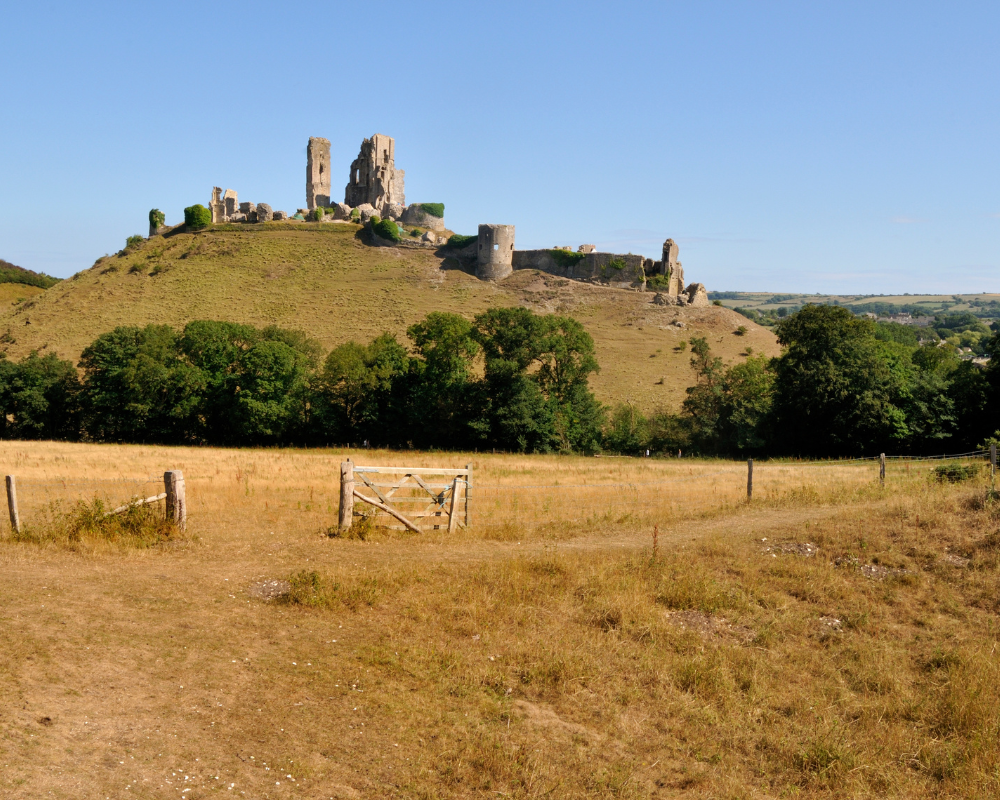 https://www.nationaltrust.org.uk/corfe-castle
Corfe Castle is one of Britain's most iconic survivors of the English Civil War, partially demolished in 1646 by the Parliamentarians. A favourite haunt for adults and children alike, all ages are captivated by these castle ruins with breathtaking views across Purbeck. Discover 1,000 years of history as a royal palace and fortress. There are tales of treachery and treason around every corner with fallen walls and secret places. Spot the 'murder holes' and count the arrow loops. Feel history come to life and see the wildlife set up home here. 
Cerne Abbas Giant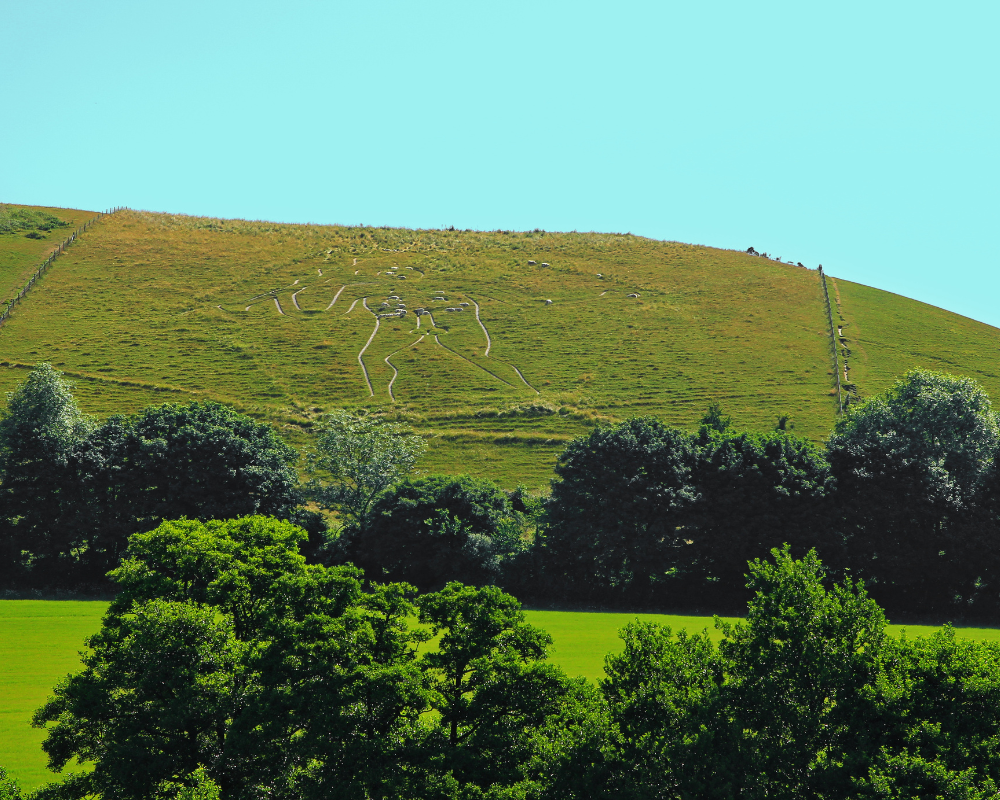 https://www.nationaltrust.org.uk/cerne-giant
The Giant Inn, 24 Long St, Cerne Abbas, Dorchester DT2 7AL
The Cerne Giant is an ancient naked figure sculpted into the chalk hillside above Cerne Abbas in Dorset. Standing at 180ft tall, the Cerne Giant is Britain's largest chalk hill figure. Many theories have surrounded the giant's identity and origins, including ancient symbols of spirituality, the likeness of the Greco-Roman hero Hercules, mockery of Oliver Cromwell and fertility aid. Above the giant is a rectangular earthwork enclosure, known as the Trendle, which is believed to date back to the
Iron Age. It is still used today by local Morris Dancers as a site for May Day celebrations.
Lulworth Cove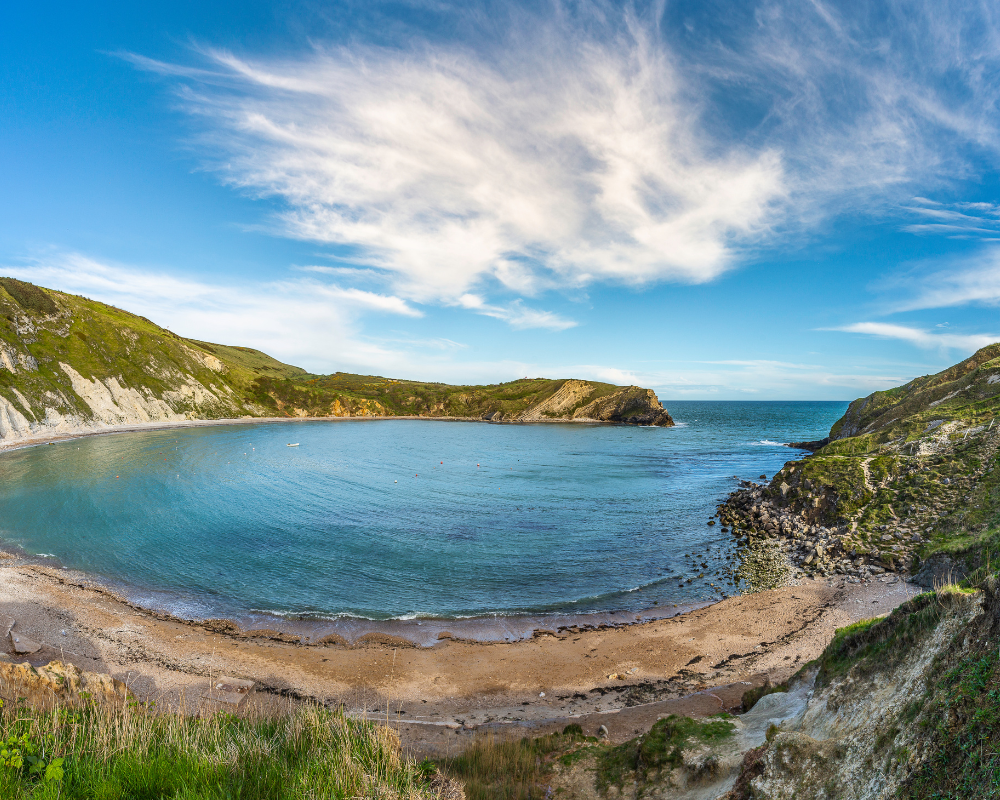 Formed by the combined forces of the sea and a river swollen by melting ice at the end of the last Ice Age. Lulworth Cove is world famous for its unique geology and landforms, including the Lulworth Crumple and Stair Hole. Open daily; they welcome thousands of people each year to enjoy the panoramic views and crystal clear waters on this stretch of the UNESCO World Heritage Site. From rock-pooling and watersports to walking, coasteering or relaxing, this is a must-visit destination on the Dorset Coast. 
Hod Hill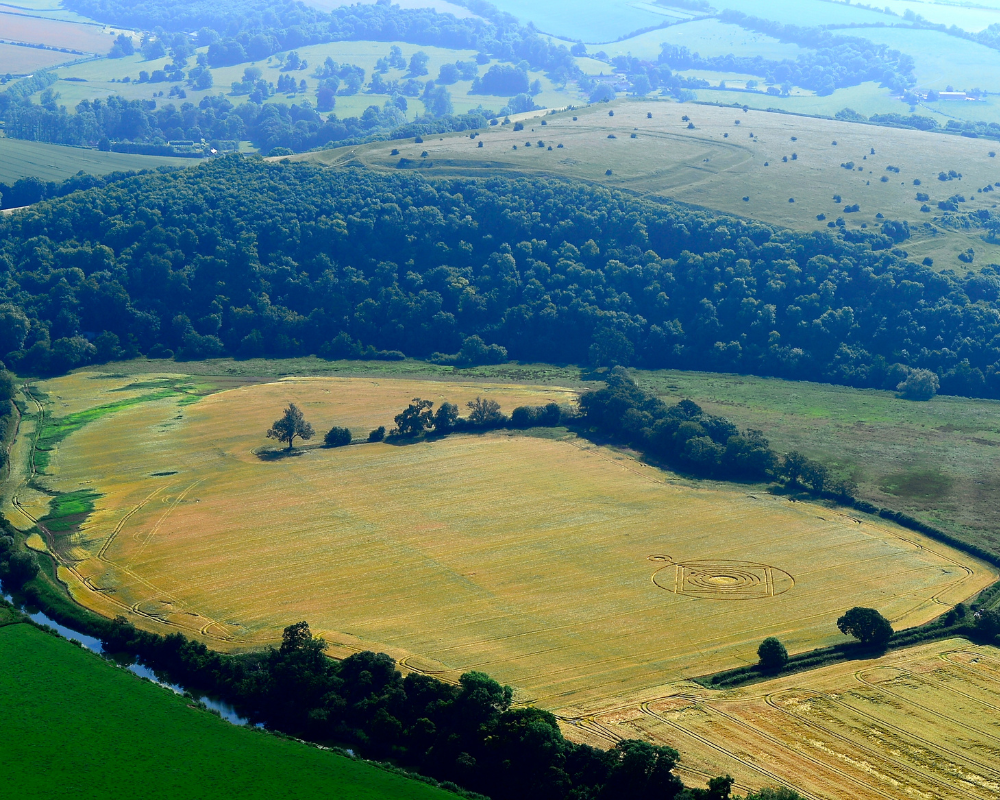 https://www.nationaltrust.org.uk/hod-hill
Explore the earthworks from the Roman and Iron Age periods and imagine what they would've looked like 1000s ago. Take a closer look at the five entrances through the ramparts, two of which are Iron Age, two Roman and one medieval. And once inside the hill fort, you'll see the remains of buildings and property boundaries in circular hollows and ridges. Hod Hill is also home to a variety of plants and animals. The thin chalk soils on the steep ramparts are ideal for fine grasses, sedges and flowers, attracting a wealth of butterflies. 
Maiden Castle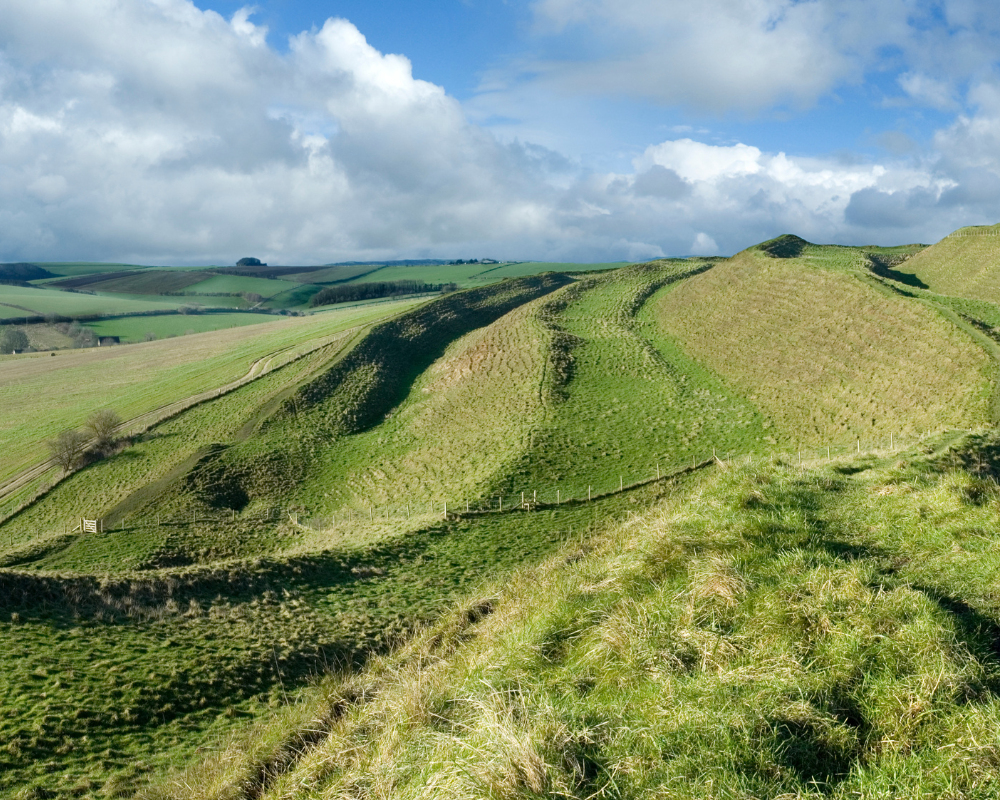 https://www.english-heritage.org.uk/visit/places/maiden-castle/
Maiden Castle Rd, Dorchester DT2 9PP
Maiden Castle in Dorset is one of the largest and most complex Iron Age hillforts in Europe – the size of 50 football pitches. Its huge multiple ramparts once protected hundreds of residents. The white chalk ramparts would have towered over the surrounding landscape when it was first built. Excavations here have revealed much about Maiden Castle's history, such as a Neolithic enclosure from about 3500 BC and a Roman temple built in the 4th century AD. 
Mapperton House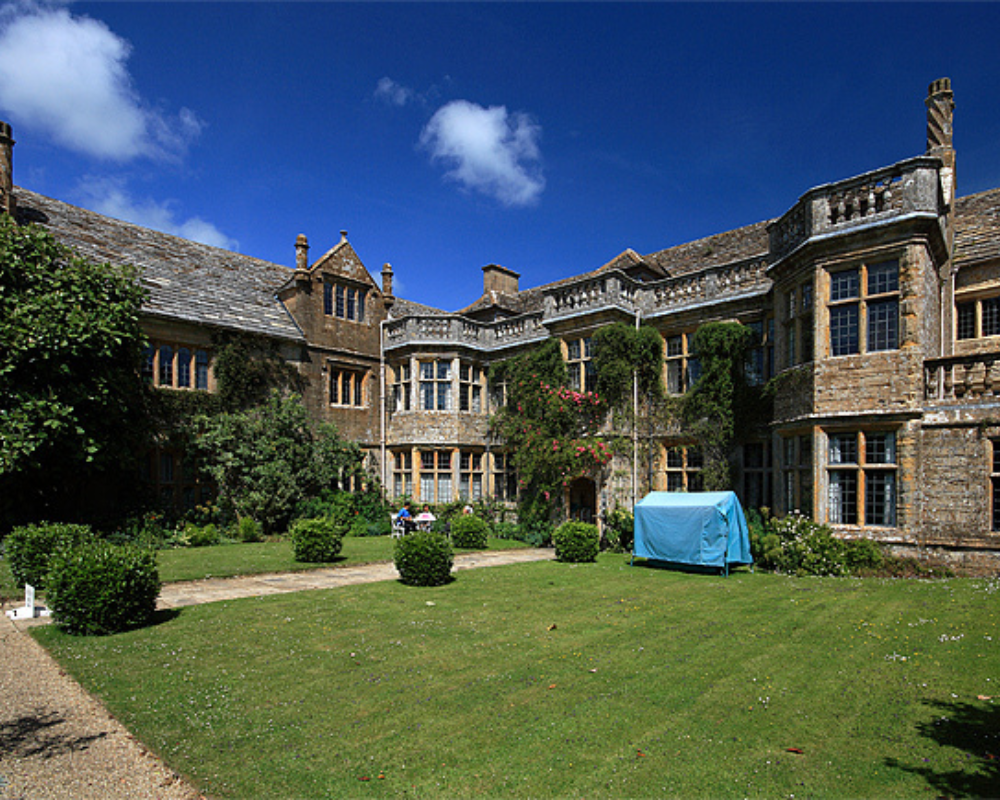 Mapperton, Beaminster DT8 3NR
Mapperton was recorded in the Domesday Book of 1086 when the Sheriff of Somerset owned it. For the next 900 years, the estate was owned by just four families until it was purchased in 1919 by Ethel Labouchere, who designed the formal garden. The oldest part of the picturesque manor house dates to the 1540s. The gardens surround the Jacobean manor house, stable blocks, dovecote and All Saints Church. Below the Orangery and croquet lawn is an Italianate formal garden with fountains, topiary, grottoes, ponds and stone statuary, laid out in the 1920s. Beyond this is a summer house overlooking two fish ponds leading to the Wild Garden. 
Old Harry Rocks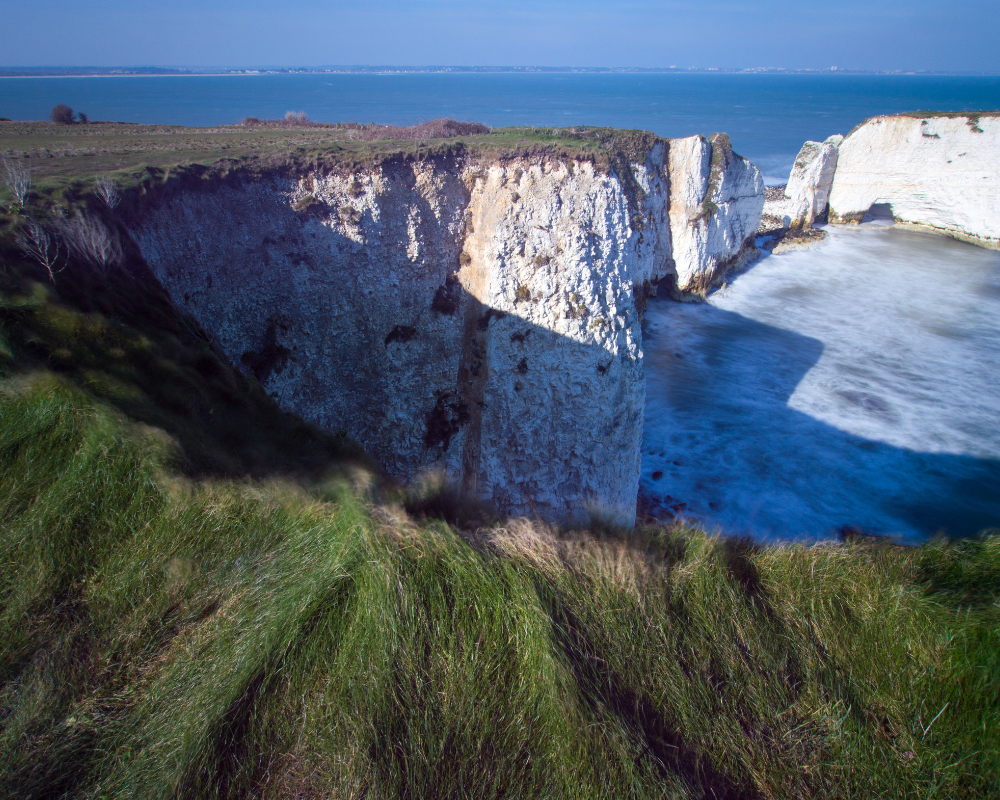 https://jurassiccoast.org/visit/attractions/old-harry-rocks/
Isle of Purbeck
At the eastern end of the Jurassic Coast, the white chalk of Old Harry Rocks gleams brightly in the sun. This tranquil stretch of English downland records, in its chalk bedrock, the closing chapters of the story of the Jurassic Coast. Old Harry Rocks can be reached on foot from nearby Studland or Swanage. From around 100 million years ago, during the Cretaceous period, countless skeletons of plankton began to drift to the bottom of a tropical sea here. Over roughly 35 million years, this process formed a thick blanket of white limestone known as chalk. 
Cloud's Hill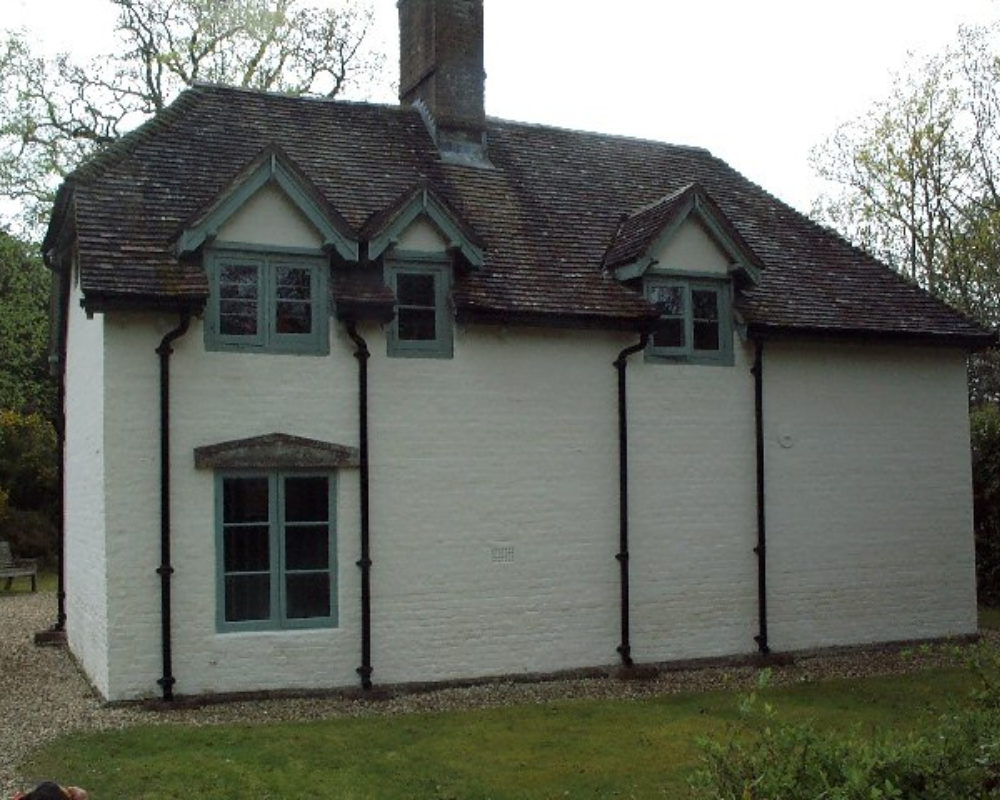 https://www.nationaltrust.org.uk/clouds-hill
King George V Road, Bovington BH20 7NQ
This tiny isolated cottage in the heart of Dorset was the home of an extraordinary man: T. E. Lawrence, better known as Lawrence of Arabia. He furnished the rooms of his rural retreat to his taste, and they are much as he left them, giving an insight into the complex personality of the writer, warrior and friend of Thomas Hardy. Because the cottage is much as Lawrence left it, they keep light levels low to protect the original contents. 
Outdoor Activities in Dorset
The Dorset landscape provides the perfect setting for all manner of outdoor activities. From vast woodlands, rolling countryside, and some of the most dramatic coastline to be found anywhere. You won't be short of things to do from adventurous activities, exploring the Jurassic coast and visiting historical sites; there really is so much going on.
Pier Zip Bournemouth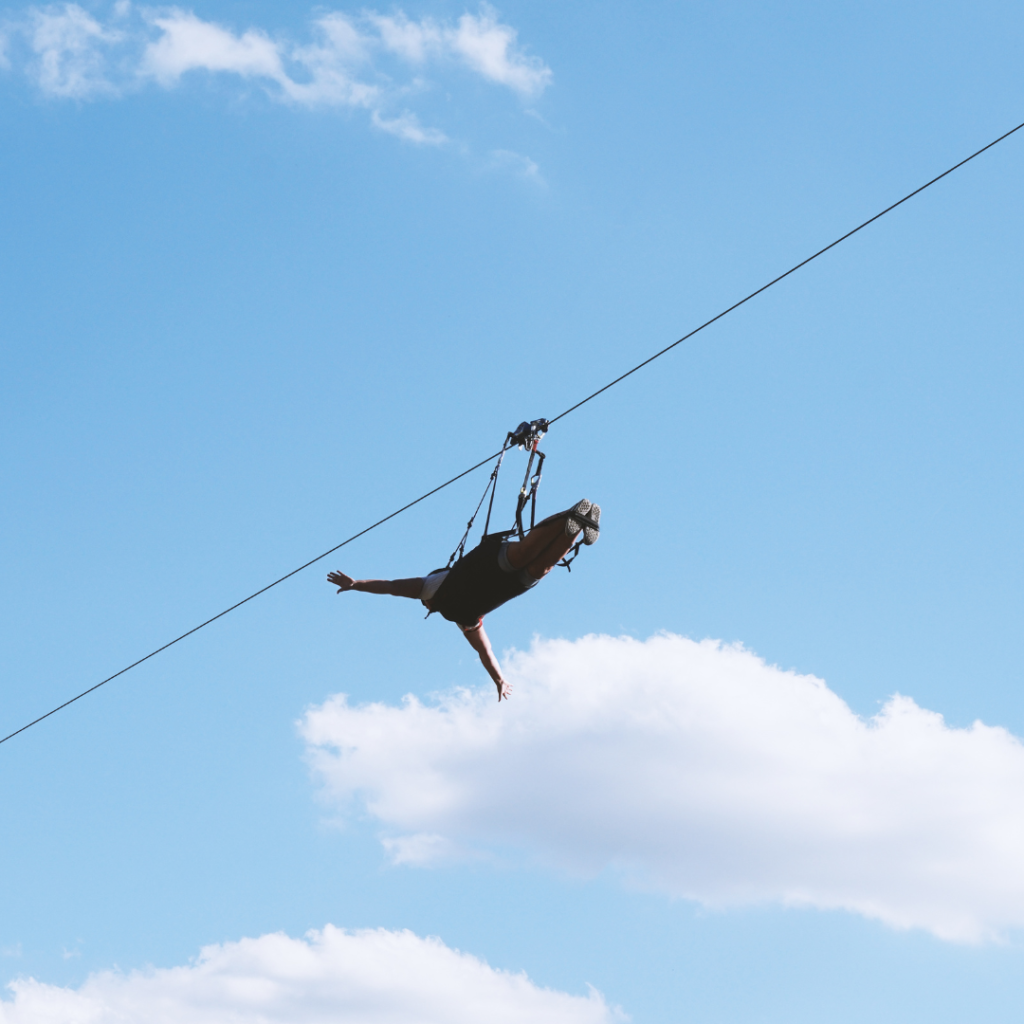 https://rockreef.co.uk/pierzip/
Pier Approach, Bournemouth BH2 5AA
The PierZip is the world's first pier-to-shore zip wire, boasting a 250-metre dual zip wire. The dual zip line means riding with family and friends and challenging them to race to the shore. Launching from the Zip Tower platform 25mtrs above the sea, thrill-seekers race out and "zip surf" 250 metres over the top of the waves to land on the beach. 
Snowtrax Alpine Activity Centre
Matchams Ln, Christchurch BH23 6AW
Snowtrax Alpine Activity Centre is a great place for those wishing to improve their skiing or snowboarding skills to the outright novice. You don't even need to hit the slopes; you can relax in an Alpine Bistro or just soak in the scenery with a freshly ground cup of coffee. Try riding the Ski Bobs or spinning down the slopes in a Ringo. Your day won't be complete without a visit to the Alpine Adventure Park, full of trampolines, swings and a huge fort. 
Jurassic Jet Ski Tours Ltd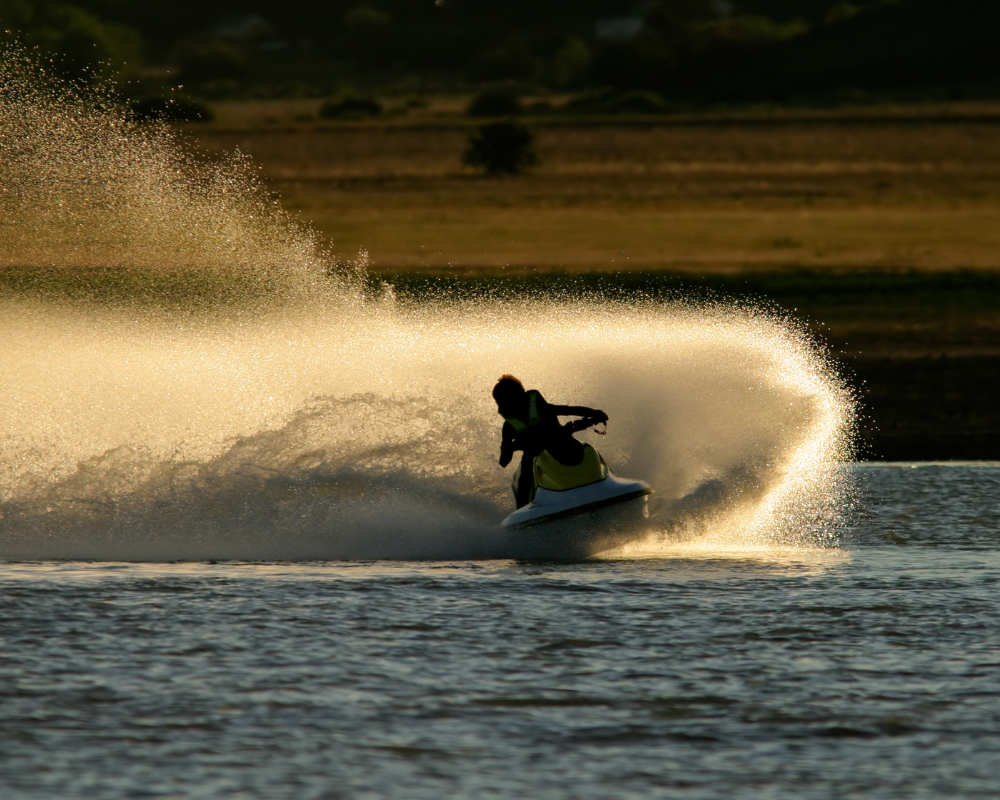 https://www.jurassicjetskitours.co.uk/
Cove Row, Weymouth DT4 8TT
Located in Weymouth, Dorset, this company offers a unique experience of touring the Jurassic Coast on a jetski with Jetski Tours. Everyone will enjoy this thrilling experience as you're guided up and down the Jurassic Coastline, England's first natural World Heritage Site. Experienced and fully qualified tour guides will escort you along some of the 95 miles that make up the Jurassic Coastline so you not only take in the stunning views but also see 185 million years of the Earth's history. 
Portland Bill Lighthouse
https://www.trinityhouse.co.uk/lighthouse-visitor-centres/portland-bill-lighthouse-visito r-centre 
Old Coastguard Cottages, Portland DT5 2JT
The former lighthouse keepers' dwellings feature fun and informative maritime displays and interactives. The exhibition contains several interactive displays
and historical artefacts and offers the opportunity to encounter a stormy sea journey in the exhilarating zone 'Into The Dark'. Portland Bill Lighthouse is located on the Southerly tip of the Isle of Portland, 1.2 miles south of the village of Easton.
Abbotsbury Subtropical Gardens
Buller's Way, Abbotsbury, Weymouth DT3 4LA
Abbotsbury Subtropical Garden is a mixture of formal and informal flowers, world-famous for its Camellia groves and magnolias. Noted in Dorset for its Rhododendron and Hydrangea collections and the charming Victorian Garden. Facilities include the coffee shop, a quality gift shop and a fantastic plant centre where many flowers grown in the Garden can be purchased. 
Brownsea Island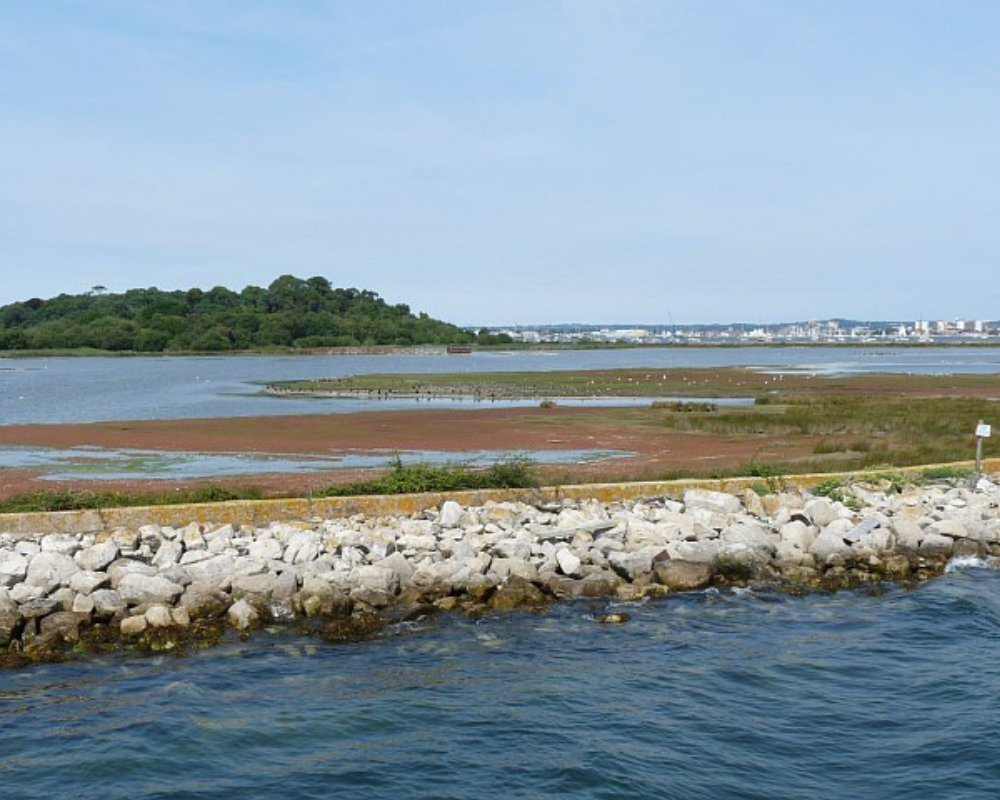 https://www.nationaltrust.org.uk/brownsea-island
Brownsea Island is dramatically located in Poole Harbour, with spectacular views across the Purbeck Hills. Thriving habitats, including woodland, heathland and a lagoon, create a unique haven for wildlife, such as the rare red squirrel and a wide 
variety of birds, including dunlin, kingfishers, common and sandwich terns and oystercatchers. Free trails help you explore the island, and with the new natural play area and fantastic picnic spots, there's an adventure waiting for the whole family. 
Monkey World – Ape Rescue Centre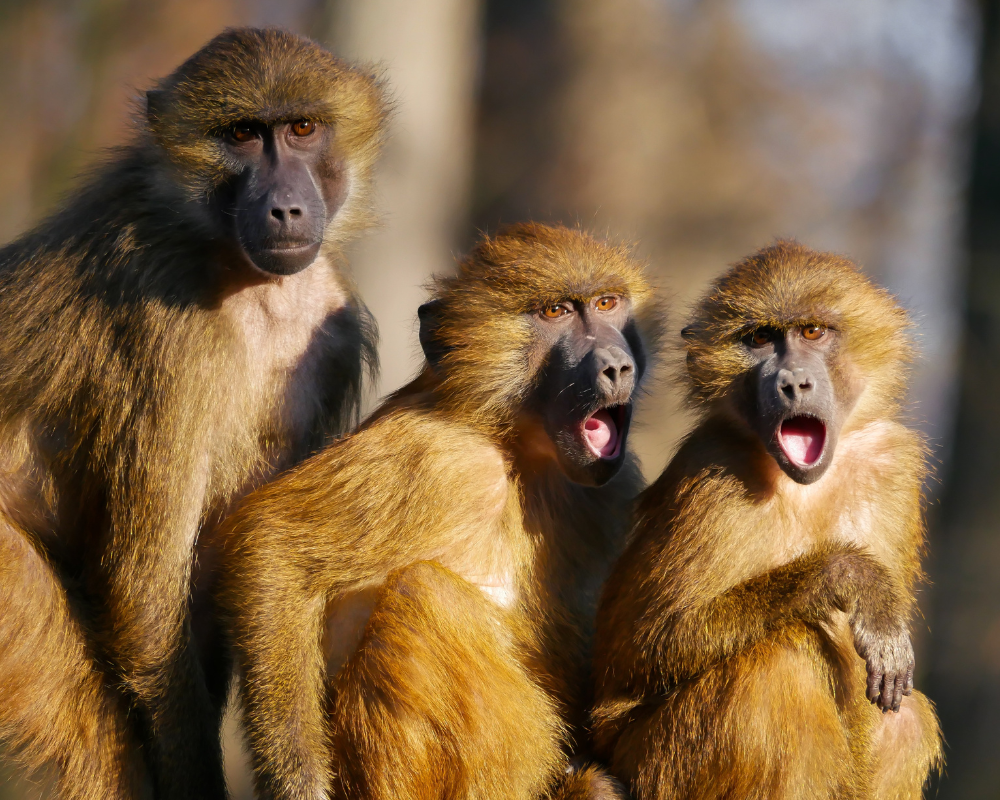 Tout Hill, Longthorns, Wareham BH20 6HH
The rescue centre at Monkey World has assisted governments worldwide in stopping the smuggling of primates from the wild since 1987. At the Centre, refugees of this illegal trade and those who have suffered abuse or neglect are rehabilitated into natural living groups. Learn all about our closest living relatives through the recorded keeper talks. Let your little ones blow off steam in three adventure playgrounds, the largest being the Great Ape Play Area at the far end of the park, past the capuchin complex. 
Sherborne Castle and Gardens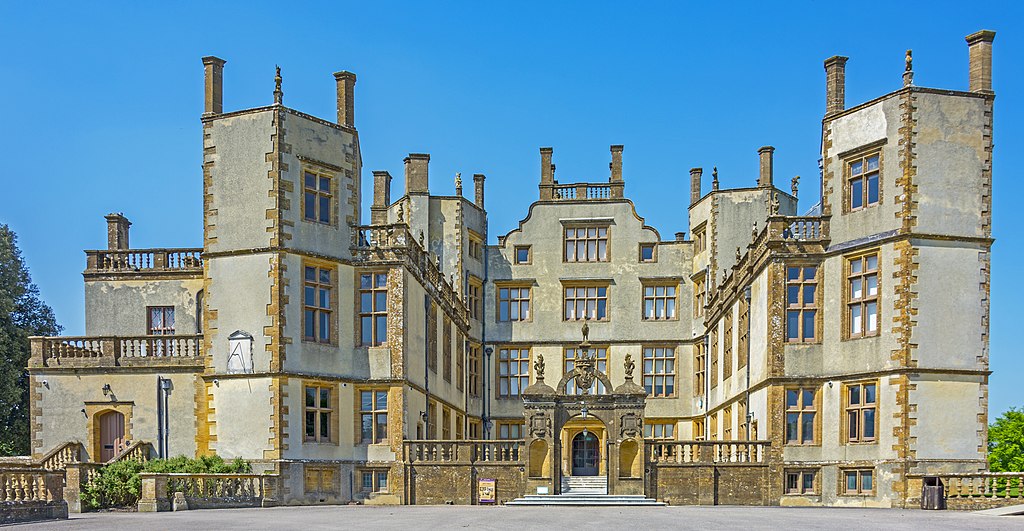 http://www.sherbornecastle.com/
Sherborne DT9 5NR
Built by Sir Walter Raleigh in 1594, this historic house reflects a glorious variety of decorative styles from over 400 years of English History. Experience nationally important collections of furniture, paintings and porcelain. Walk in Capability Brown's English Landscape Garden. Visitors from all over the world have been attracted to its outstanding collections of art and furniture. The Grade I listed Garden was one of Capability Brown's first commissions giving us a magnificent English Landscape Garden which survives largely unaltered today.
Arts and Culture in Dorset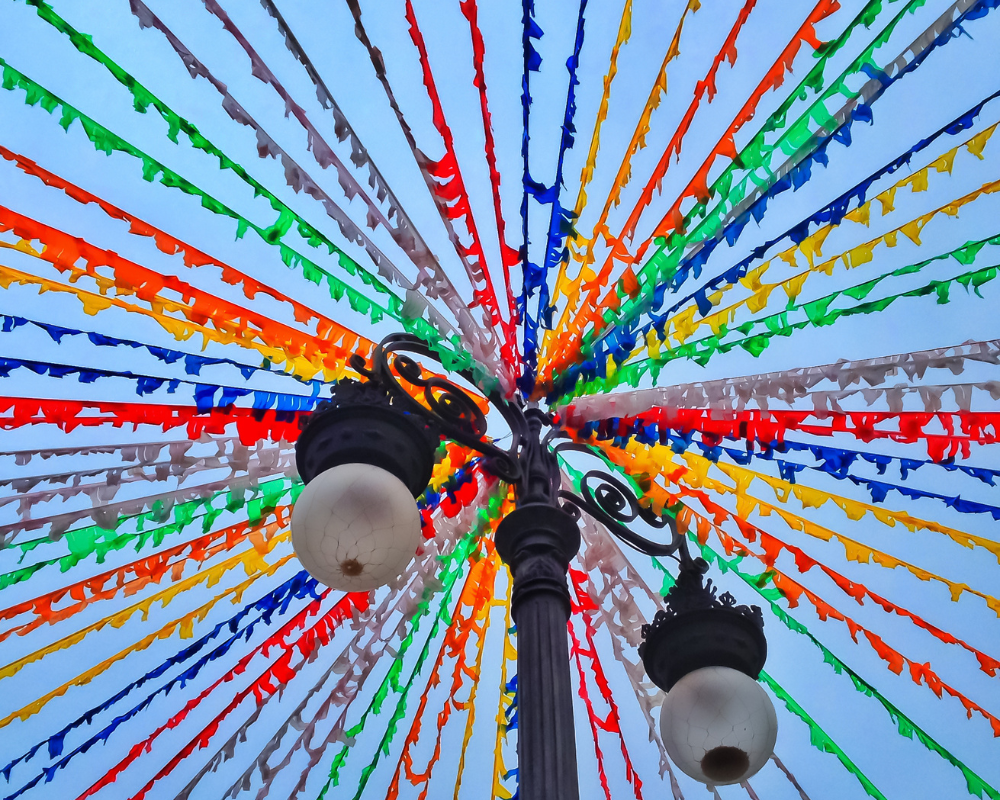 Dorset is home to a wealth of cultural activities. Artists, craftspeople, galleries and cultural venues are located around the county, from large-scale productions to festivals which take place in fabulous locations. Dorset also enjoys a wonderful network of theatres. 
Lyme Regis Fossil and Earth Science Festival
Have you ever seen a life-sized dinosaur or held a 200 million-year-old fossil in your hand? Would you like to follow in Mary Anning's footsteps and find your own fossil? The Fossil Festival celebrates this with science, discovery and fun weekend. There's an abundance of activities for enthusiasts of all ages, including guided fossil and geographical walks, fascinating exhibitions, lots of hands-on science, thought-provoking and entertaining talks and lectures in the Marine Theatre and the Guildhall. 
Chesil Rocks
Langton Herring, Weymouth DT3 4HX
Chesil Rocks have been an annual music and arts festival since 2012, with all proceeds going to Samaritans of Dorset. Since the first Chesil Rocks, they have raised around £68,000 for the charity, equating to about 25% of their annual budget. 
Larmer Tree Festival
https://larmertreefestival.co.uk/
Larmer Tree Festival is a three-day music, comedy and arts festival held annually at the Larmer Tree Gardens near Tollard Royal on the Wiltshire-Dorset border. Described as "one of the most family-friendly festivals around", it takes place in the Cranborne Chase Area of Outstanding Natural Beauty.
Camp Bestival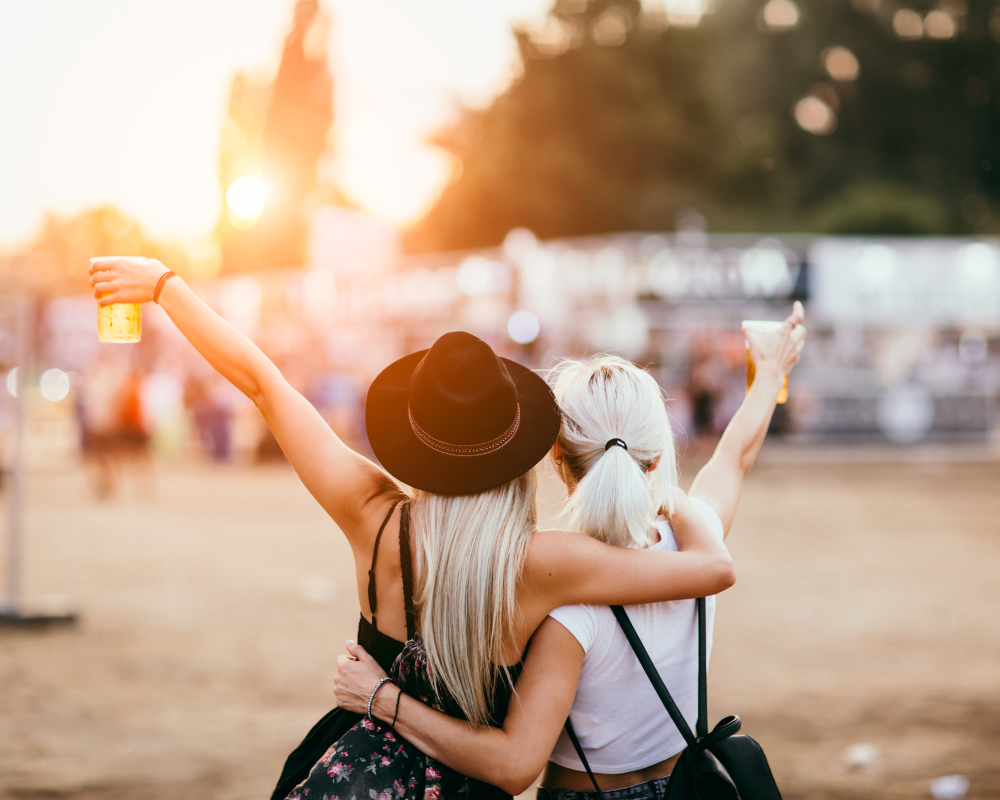 https://dorset.campbestival.net/
Lulworth Castle
Set in the majestic grounds of Lulworth Castle, on Dorset's dramatic Jurassic coastline, Camp Bestival is jam-packed with entertainment, from stellar musicians and cultural entertainment to stunning attractions and lashings of family fun.
Weymouth Pavilion
Esplanade, Weymouth DT4 8ED
The Weymouth Pavilion, formerly the Ritz, is a theatre in Weymouth. The complex contains a 988-seat theatre, 600 capacity ballroom known as the Ocean Room, the Piano Bar restaurant, Ritz Cafe and other function and meeting rooms.
Bournemouth Pavilion
https://www.bournemouthpavilion.co.uk/
Westover Rd, Bournemouth BH1 2BU
Bournemouth Pavilion Theatre and Ballroom is Bournemouth's stunning Art Deco theatre providing year-round entertainment. Built during the 1920s, this vintage theatre retains its original and elegant styling and is home to touring West End stage shows, Opera, Ballet, Pantomime, Comedy and concerts. 
Shopping and Dining in Dorset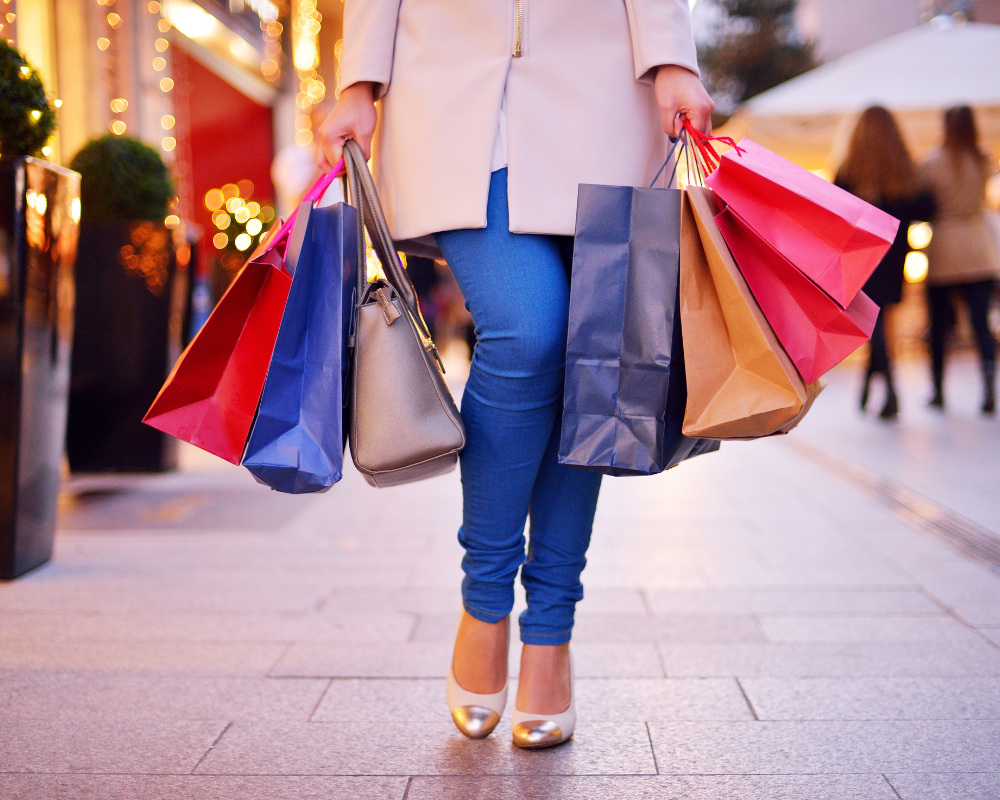 Vibrant high streets are located in every town in Dorset. Bournemouth has a pedestrianised high street with a mix of department stores and shops. Surrounded by restaurants, coffee shops and all within walking distance of the Lower Gardens and beautiful beaches. Nearby in Boscombe, there is the Sovereign Indoor Shopping Centre. The Dolphin Centre is located in the heart of Poole, within easy walking distance from the train and bus stations. Dorchester is another hub for shopping. Traditionally a bustling market town, Dorchester still has a Wednesday Market. Located by the sea, Weymouth has an abundance of high street stores, independent clothing retailers, souvenir and gift shops, and beach and toy shops. 
Eating out in Dorset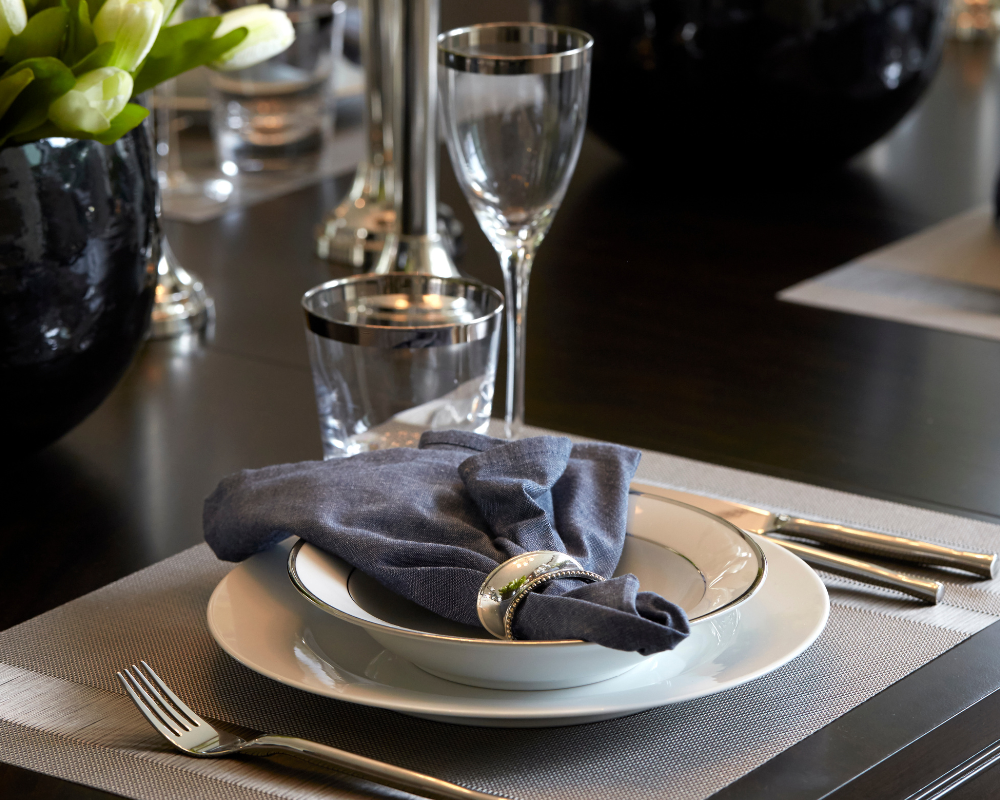 Dorset has some of the finest cafes and restaurants around. The county is home to some of the finest local produce with a mild climate and fertile soil. You won't believe the range of delicious food and drink on offer, much of which is organic and
produced just a few miles from the market. Here are just a few recommended restaurants to try out in Dorset. 
The Whole Hog
https://www.thewholehog.co.uk/
6a Broad St, Lyme Regis DT7 3QD
Offering delicious roast baps with tender pulled pork or chicken served with fresh house slaw and BBQ Jerk sauce. The Whole Hog also offers pulled jackfruit with fresh house slaw and BBQ jerk sauce. Speciality doughnuts include salted caramel, honeycomb, biscoff or Terry's chocolate orange. 
Etna Italian Restaurant
181 Charminster Rd, Bournemouth BH8 9QQ
It opened in 2019. Etna is a small family-run Italian restaurant in Bournemouth. Offering authentic, top-quality, and fresh Italian food. All of their dishes are made to order by experienced Italian chefs. Their goal is to provide great food, not fast food. 
Myra's Kaiseki
https://myraskaisekirestaurant.com/
20 High E St, Dorchester DT1 1HH
Myra's Kaiseki is located on High East Street, Dorchester. Specialising in fine Japanese cuisine, the menu contains a diverse range of delights, including tempura and sushi, alongside various meat dishes. 
The Jetty
95 Mudeford, Christchurch BH23 3NT
The Jerry is a multi-award-winning restaurant perched on the water's edge on the grounds of Christchurch Harbour Hotel & Spa; The Jetty is all about relaxation, great food chosen from local producers, and an eclectic selection of wines.
Drgnfly Pan Asian
Drgnfly Pan Asian restaurants are a fusion of Eastern tradition, meeting an elegant western style; they offer extensive all-day menus featuring the best modern Pan-Asian cuisine in a relaxed atmosphere. DRGNFLY is a unique location for a romantic dinner for two or an evening with friends. Each restaurant is sophisticated yet approachable and can be found in carefully selected locations in Bournemouth and Poole. 
Baroque
https://www.baroquelyme.co.uk/
2 Drakes Wy, Lyme Regis DT7 3QP
Baroque introduces a new culinary experience to Lyme Regis in Dorset. It provides the idyllic town with a melting pot of culture and cuisine. The globally inspired dishes combine the best local and fresh ingredients, whilst superb spices are sourced from across the globe. 
Robin Wylde
Silver St, Lyme Regis DT7 3HR
Robin Wylde began life as a pop-up restaurant in 2019. After the opportunity arose for a permanent site, plans were made to turn what was once a pottery shop in Lyme Regis into the new permanent home for Robin Wylde. A long-awaited outcome from a planning application, months of setbacks were followed by an extensive refurbishment. It is now in the infancy stages of becoming an enduring fixture in the Lyme Regis dining scene. 
Conclusion
As you can see, there are plenty of great places to visit in Dorset; you are spoiled for choice. It is a lovely city to visit for a little staycation or even a day trip. Do you have any favourite places to visit in Dorset?