Attention all parents! Are you tired of dragging your little ones to places that are not toddler-friendly? Well, fret no more! In this article, we have curated a list of the best toddler days out in the UK that will keep your little adventurers entertained and engaged. From interactive museums to thrilling adventure parks and fascinating animal encounters, there is something for every curious mind. Get ready to embark on unforgettable family adventures where smiles and laughter are guaranteed!
Hobbledown Heath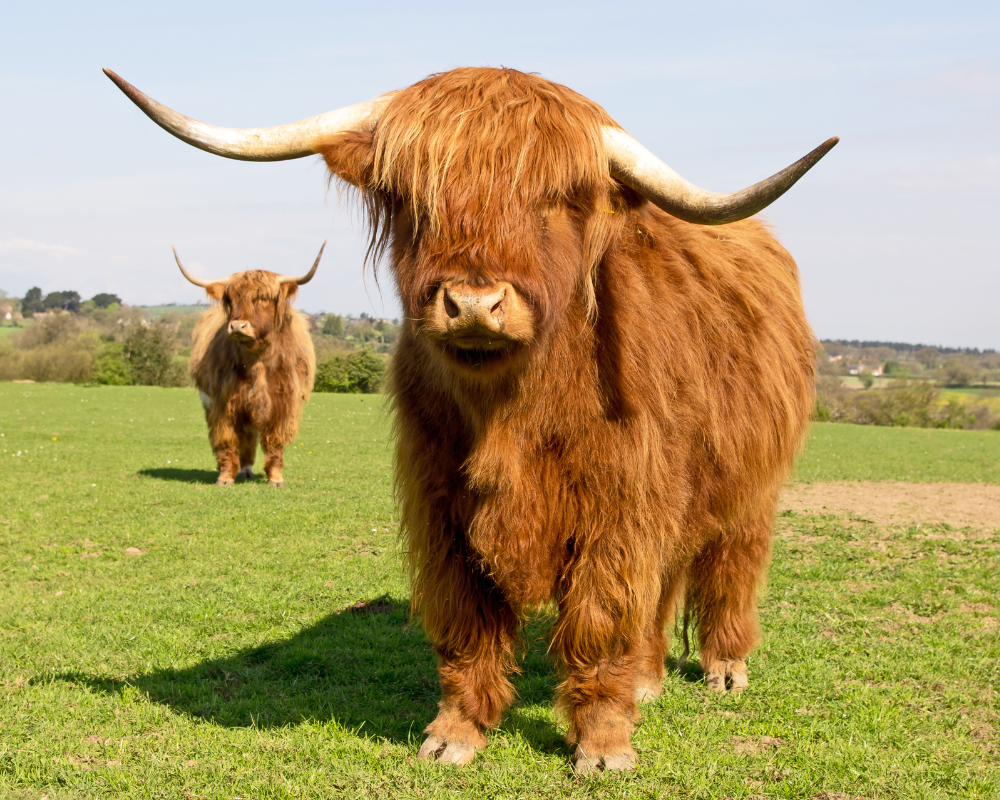 https://www.hobbledown.com/hounslow/
Staines Rd, Hounslow TW14 0HH
Explore four themed villages set in acres of beautiful woodland and meadow. Climb towers, crawl through tunnels, and step inside one of the largest indoor play arenas in London. You can come face-to-face with goats, meerkats, capybara, highland cows, and many other exotic and traditional farm animals. Step into Hobbledown Heath's magnificent indoor playbarn, The Great Barn – there's so much to discover in this magical world of adventure, exploration and play. 
World of Beatrix Potter 
Crag Brow, Bowness-on-Windermere, Windermere LA23 3BX
The World of Beatrix Potter is a family attraction bringing Beatrix Potter's stories to life in a magical recreation of the Lake District countryside. The exhibition features characters from the books, an award-winning outdoor Peter Rabbit Garden, a character-themed family-friendly café and a gift shop ensuring all generations of visitors can experience a little bit of Beatrix Potter magic. 
LEGOLAND Windsor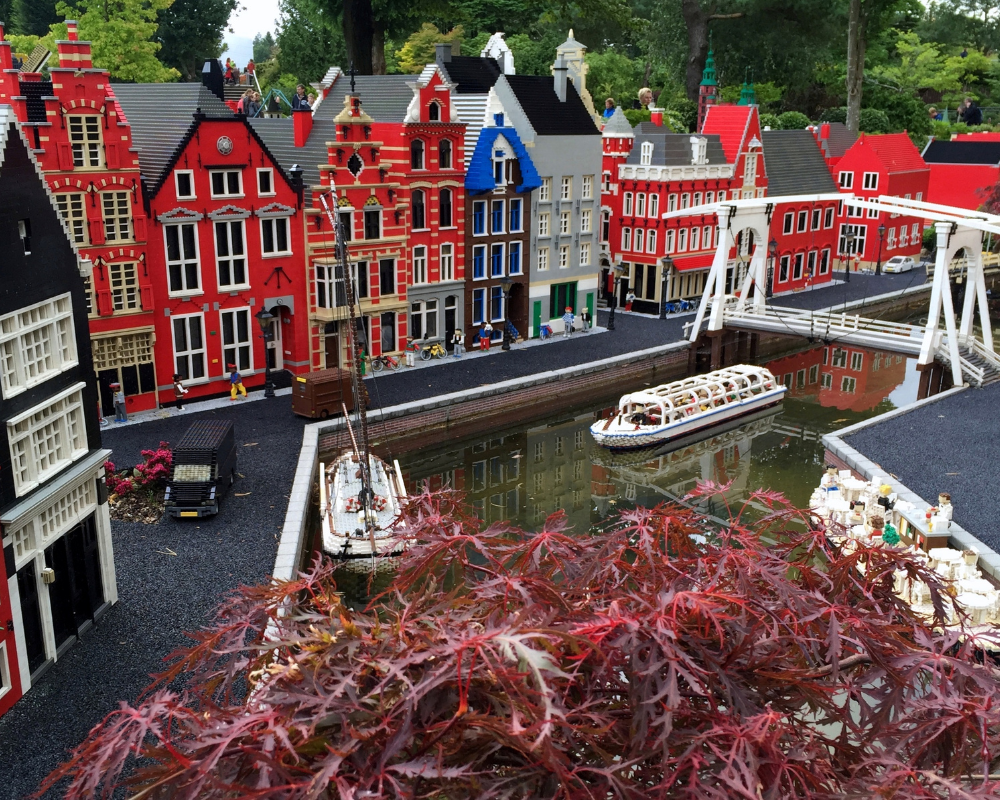 Winkfield Rd, Windsor SL4 4AY
For an awesome family day out this year, visit the LEGOLAND Windsor Resort. There is so much to do for all ages, including riding a Dragon through a medieval castle or discovering a lost underwater city in your very own submarine – the LEGOLAND Windsor Resort has something for the whole family. 
CBeebies Land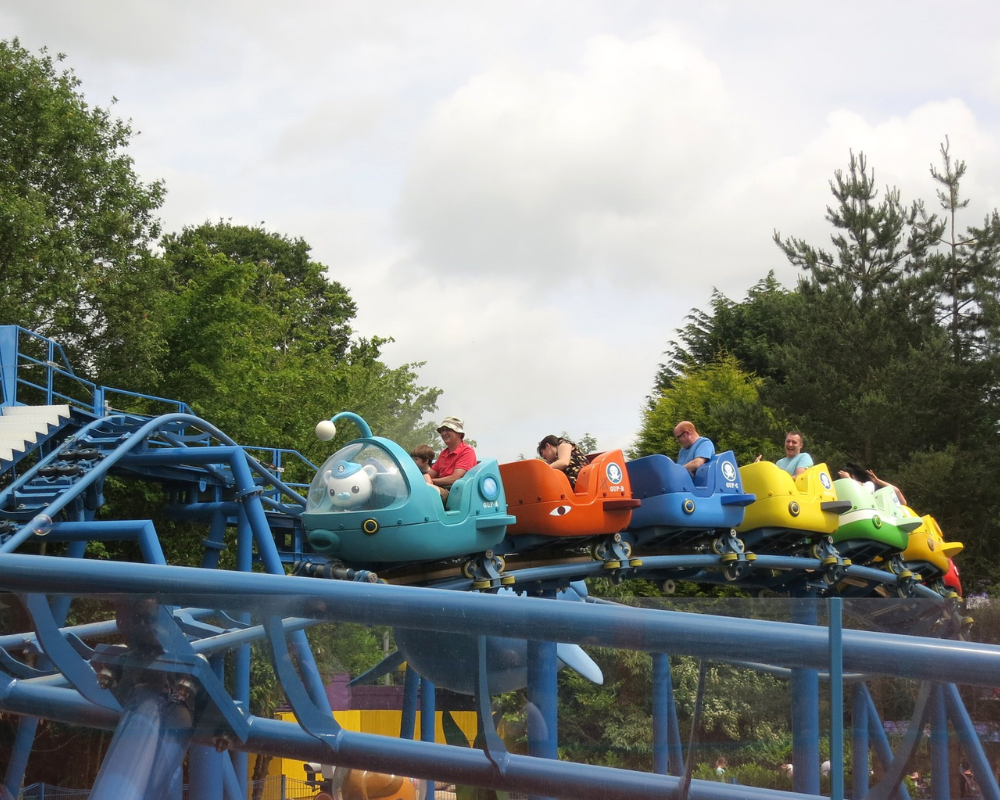 https://www.altontowers.com/explore/cbeebies-land/
Cbeebies Land, Alton Towers ST10 4DB
Your little ones will jump for joy as they get to meet their favourite CBeebies friends and enjoy a range of CBeebies rides and attractions. Join Postman Pat and become a part of the Special Delivery Service, or blast off on the Octonauts Rollercoaster Adventure. You can even travel the world and go on a global adventure on the Go Jetters Vroomster Zoom Ride! There's so much to see and do. 
National Railway Museum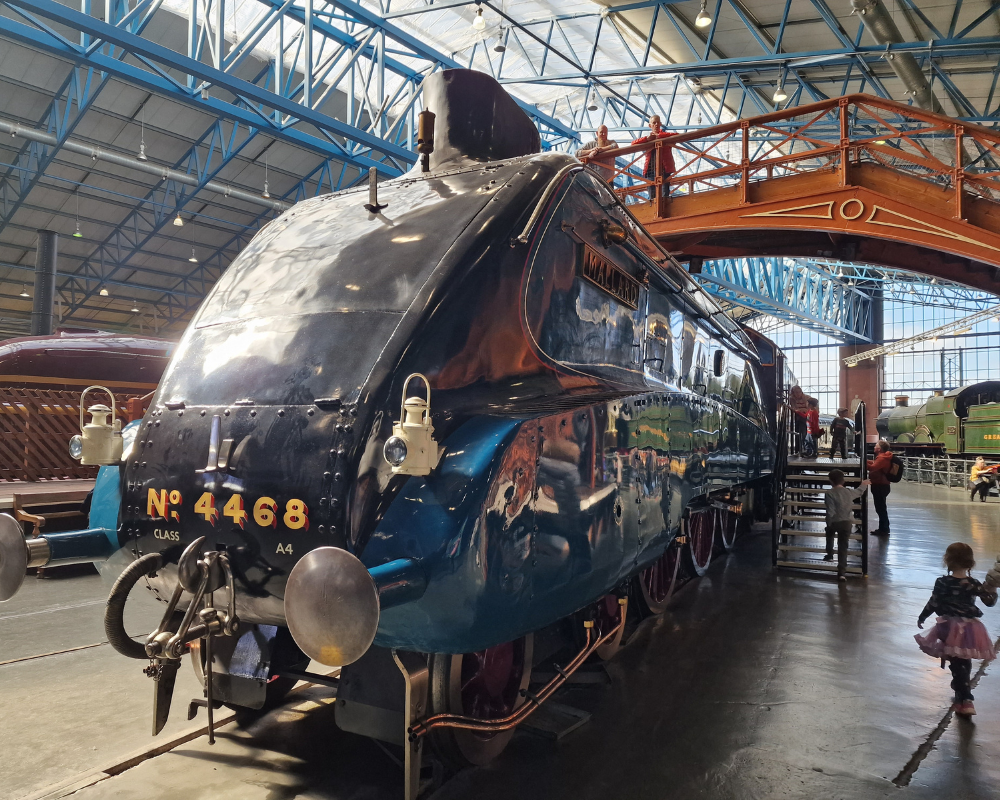 https://www.railwaymuseum.org.uk/
Leeman Rd, York YO26 4XJ
The National Railway Museum is home to locomotives and beautiful collections; you can wander through halls and explore the stories, places and engineering marvels behind the railways. See world-changing inventions like the Japanese Bullet Train and stand face-to-face with the world's fastest steam locomotive, Mallard. 
Thomas Land at Drayton Manor 
https://www.draytonmanor.co.uk/explore/thomas-land
Drayton Manor Dr, Fazeley, Mile Oak, Tamworth B78 3TW
With over 25 rides and attractions, there's so much for Thomas fans to explore on The Island of Sodor at Drayton Manor. Take a trip down Sodor Railway with Thomas, Rosie or Percy, or fly high with James, Harold and Jeremy; there are plenty of Thomas & Friends-themed attractions to explore. 
Paultons Park – Peppa Pig World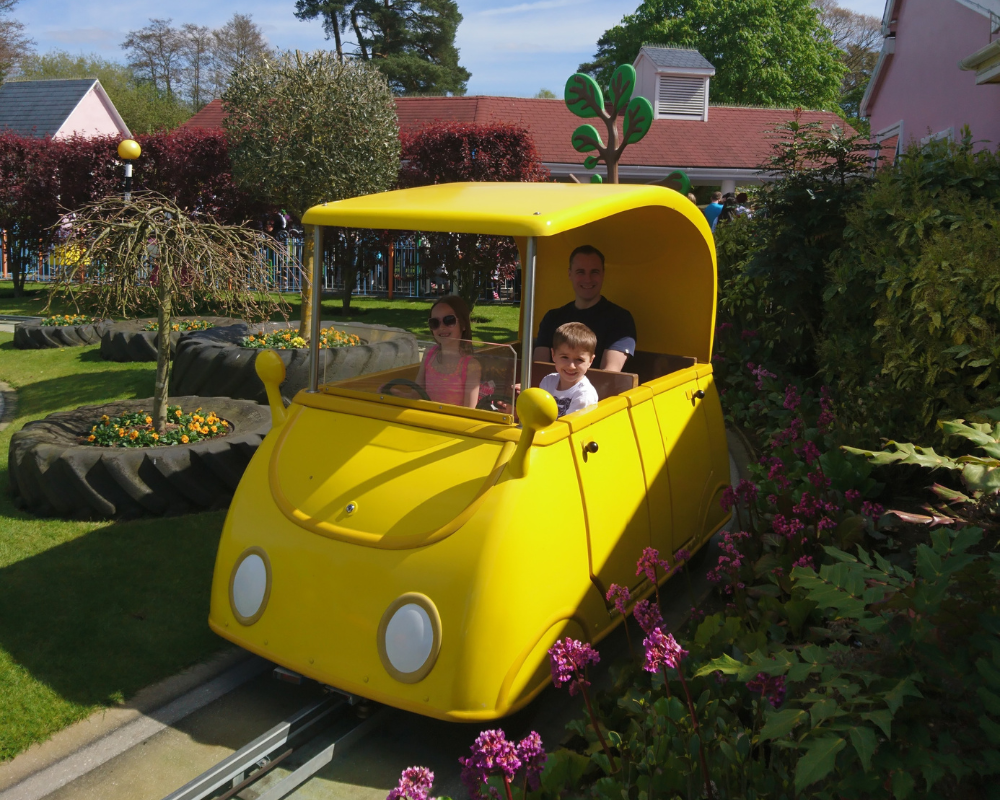 https://paultonspark.co.uk/themed-worlds/peppa-pig-world
Romsey SO51 6AL
Peppa Pig World is part of Paultons Family Theme Park and is included in all entry tickets. Visit the world's largest and first Peppa Pig World with nine fun rides suitable for young children and perfect for toddlers. Meet Peppa Pig and George, the cartoon's most popular characters, who appear every day that the Park is open for photograph opportunities with their fans on the veranda in front of the school house. 
Trentham Monkey Forest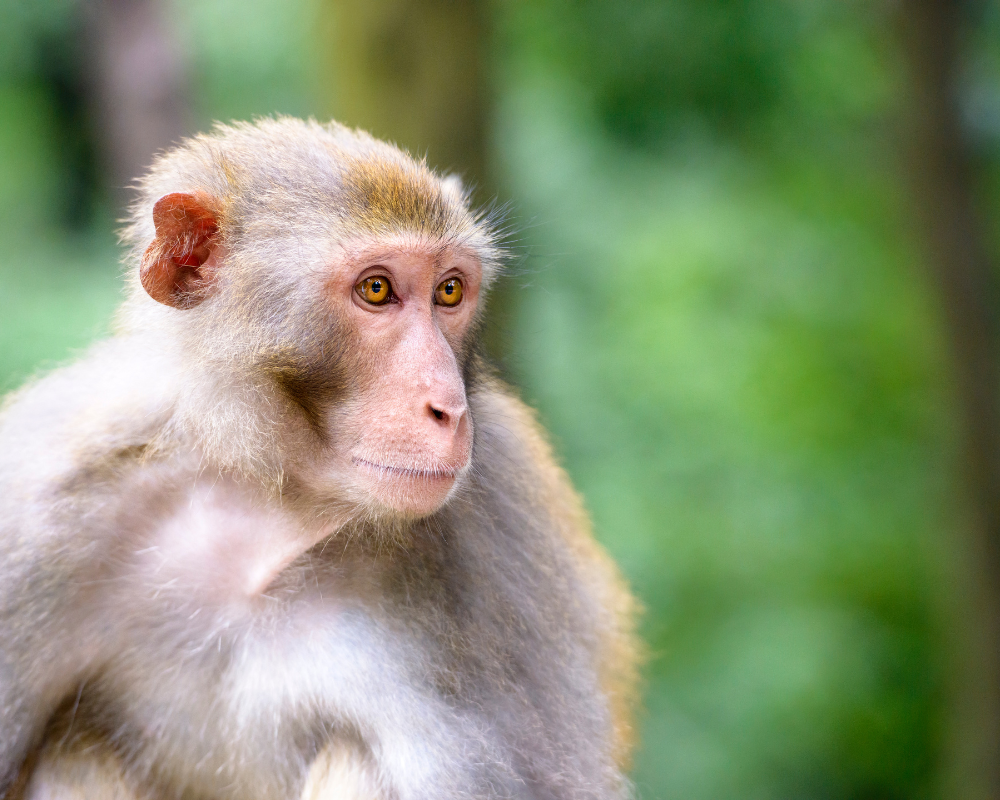 Stone Rd, Tittensor, Stoke-on-Trent ST12 9HR
Walk amongst monkeys and enjoy a unique day out for the whole family. Monkey Forest is home to 140 free-ranging Barbary macaques. Visitors walk along the 3/4 mile pathway. Walk and watch as the endangered monkeys live as they would in the wild. Situated in an ancient Staffordshire forest, Trentham Monkey Forest is the perfect day out for all ages. 
Eureka Museum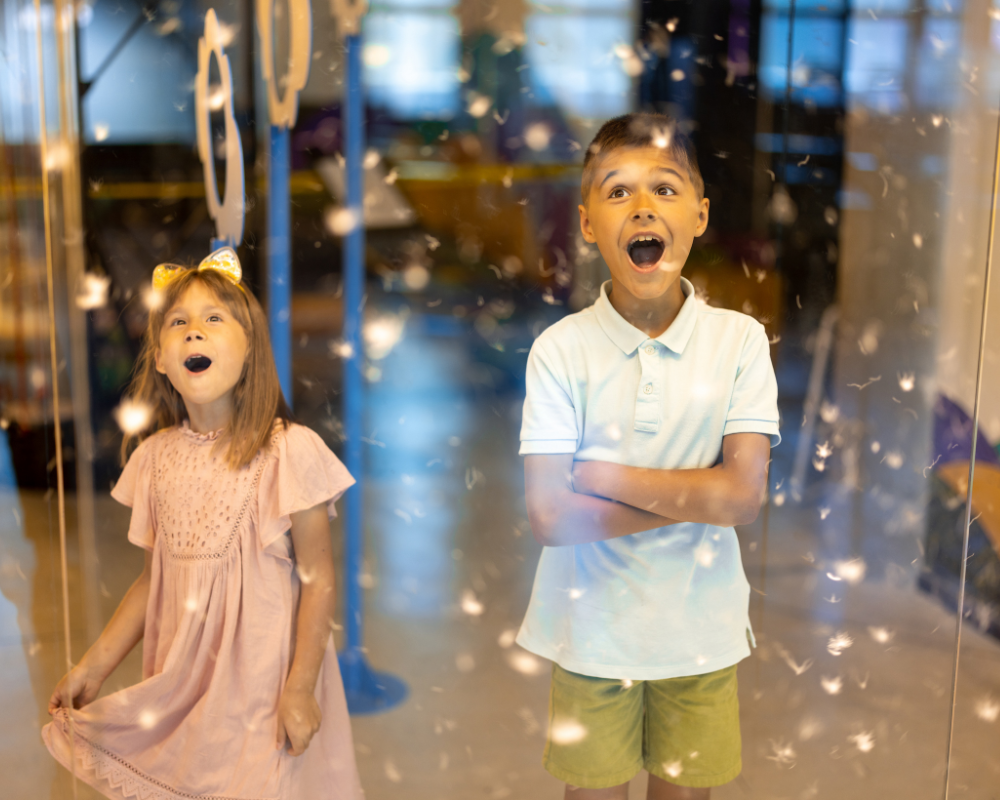 The National Children's Museum, Discovery Rd, Halifax HX1 2NE
Eureka Museum is a fun-packed family day out in Halifax, West Yorkshire, where families with kids aged 0-11 get to spend a day focused on the serious business of play. Explore six zones, extensive grounds, creativity space, and more to find out what makes us a unique, fun day out.
Diggerland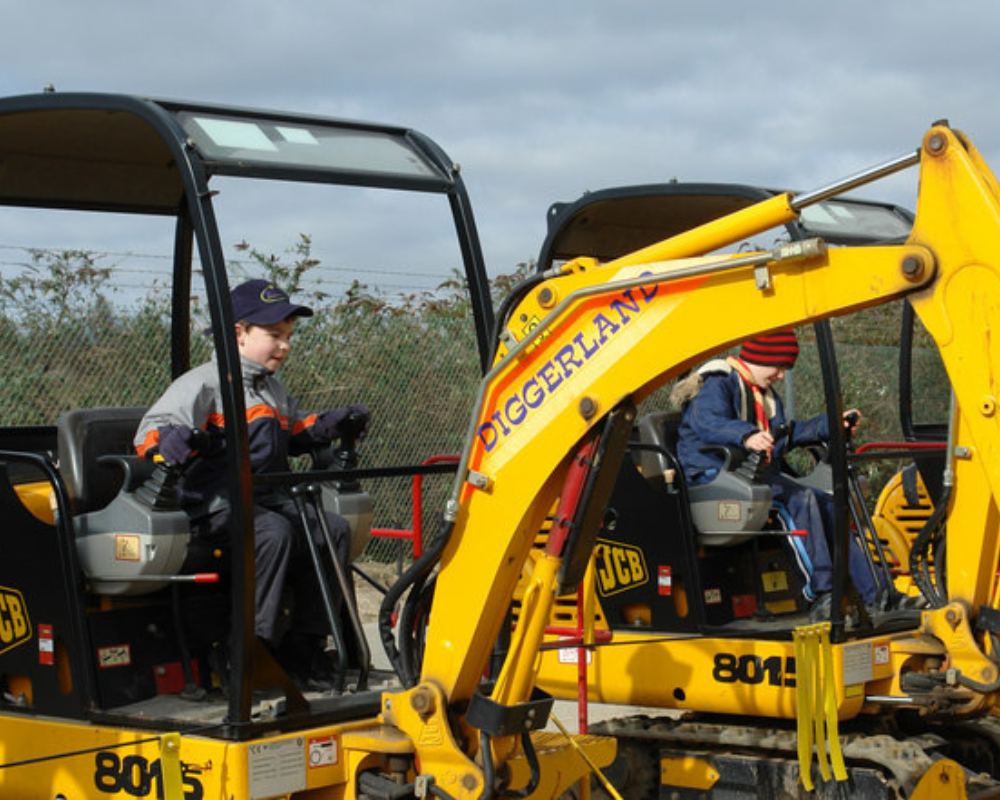 Kent, Devon, Durham or Yorkshire.
Located in Kent, Devon, Durham, and Yorkshire, your closest Diggerland UK Theme park is the perfect destination for family days out. Fun for all ages, Diggerland, with its 20 different rides and drives and an array of additional activities, is the ideal theme park for small to large groups looking for something exciting and truly unique. Enjoy an off-road ride on the Ground Shuttle, or have a go on the Dodgems and Go-Karts! 
Godstone Farm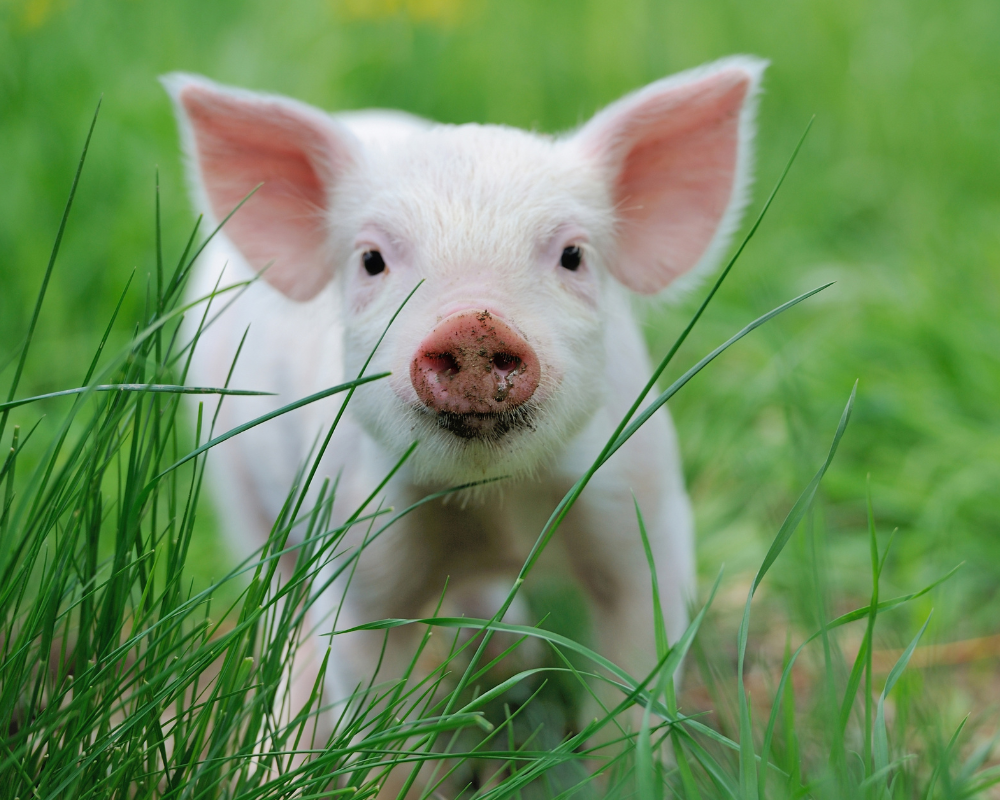 Tilburstow Hill Rd, Godstone RH9 8LX
Set against the stunning backdrop of the Surrey countryside, this large outdoor play area provides a challenge for all ages. Join the farm trail with a chance to see all of the animals, including the main barn, rabbit walk and pond walk. There are animal interactions, an indoor play barn and a large outdoor play area, too. 
Farmer Palmers Farm Park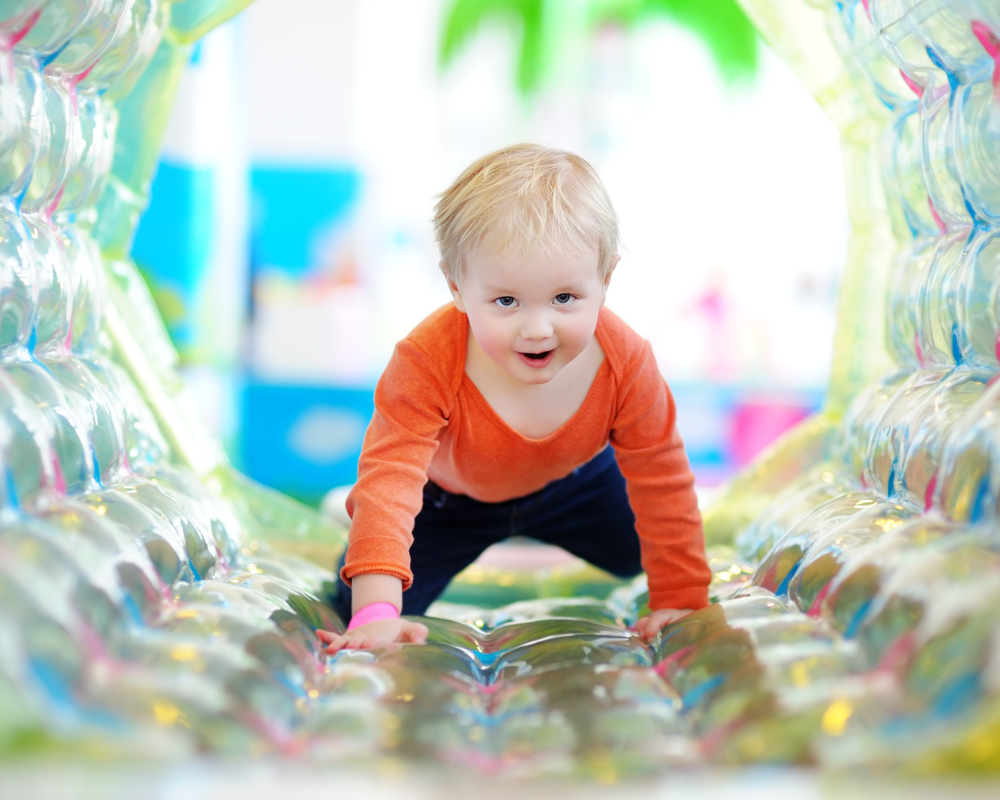 Wareham Rd, Organford, Poole, Organford, Poole BH16 6EU
Dorset's award-winning family-run farm park has a massive range of indoor and outdoor activities, attractions, and animal events, suitable for whatever the weather! This park is designed for children aged 0-8 years. There is indoor and outdoor play and a full daily timetable of animal activities.
The Big Sheep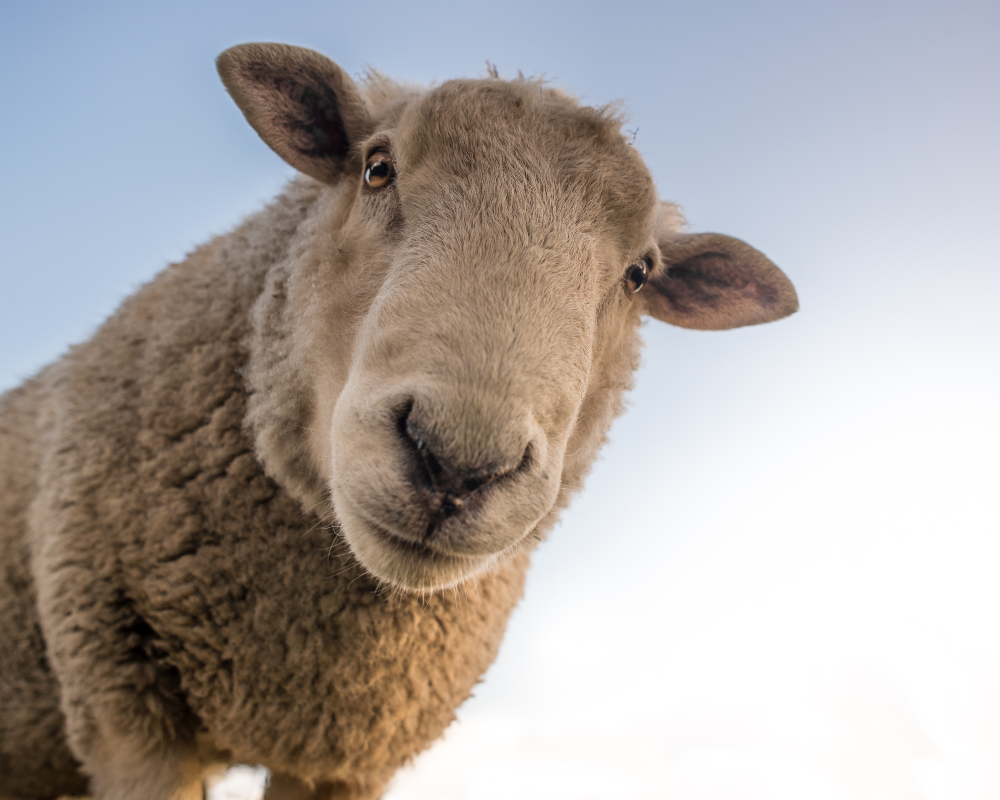 Abbotsham Rd, Abbotsham, Bideford EX39 5AP
The Big Sheep have a fun-packed day waiting for the whole family. Meet the animals, ride the Rampage roller coaster, zip around on the Twister, and place a bet on the sheep race. Burn off the energy on the slides and obstacles in the indoor Play Zone and watch live shows! 
Exmoor Zoo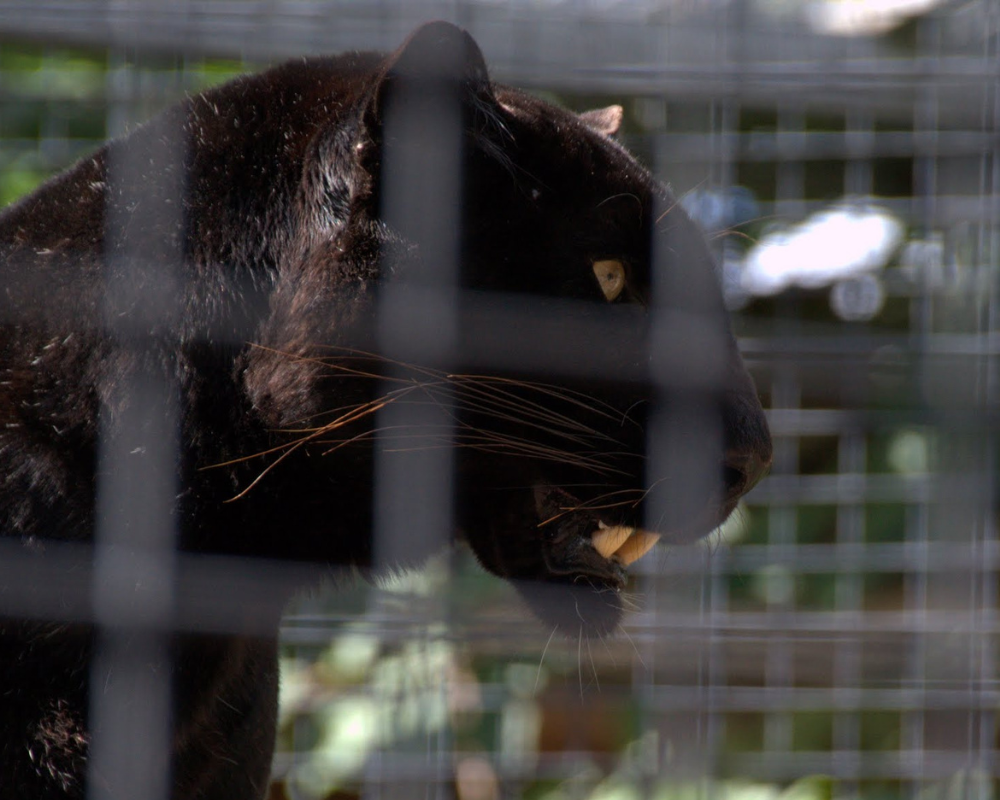 Bratton Fleming, Barnstaple EX31 4SG
Exmoor Zoo is in the Exmoor National Park, so as you would expect, they have the legendary "Exmoor Beast"! On exhibit, amongst many others, are binturong, Sitatunga, tayra, singing dog, fishing cat, kea, potoroo, Wonga pigeon and morelet's crocodile. Some very special animals are on exhibit that you may not expect in a smaller zoo, such as hunting dogs (the African wild dogs), wolverines, cheetahs, grey wolves, mountain cougars and sand cats. 
Paradise Wildlife Park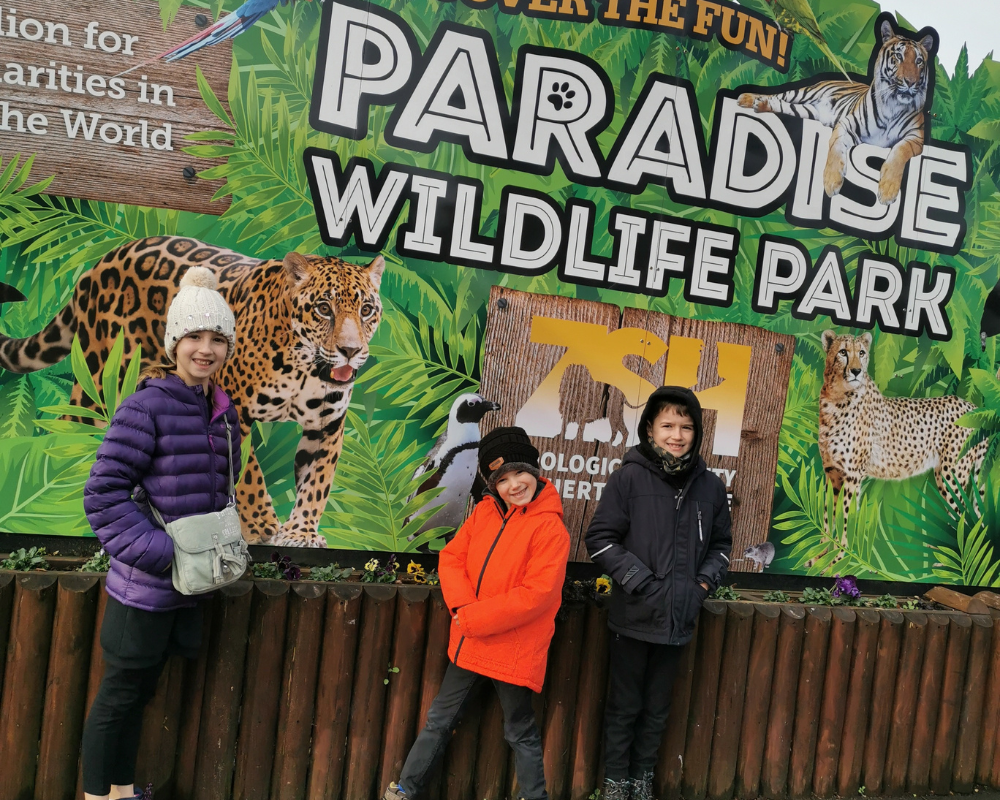 White Stubbs Ln, Broxbourne EN10 7QA
From adventure playgrounds to farm yards and even a paddling pool, Paradise Wildlife Park has it all. It is one of the UK's biggest and most spectacular animatronic dinosaur attractions, set in acres of natural woodland. It features 30 life-size, moving and roaring dinosaurs. Whether you want to climb like a Monkey, slide like Penguins, bounce like a Wallaby or run like a Cheetah – there are fun play areas around the zoo where the kids can go wild. 
In conclusion, the UK offers a wide range of toddler days out for families to enjoy. From interactive museums that engage young minds to thrilling adventure parks that cater to their boundless energy, there is something for every child. Animal lovers can get up close and personal with their favourite creatures at various wildlife parks and farms. And let's not forget the attractions that are specifically designed with little ones in mind, offering age-appropriate rides and activities. So pack your bags, grab your camera, and embark on a memorable journey with your toddler. They deserve it!